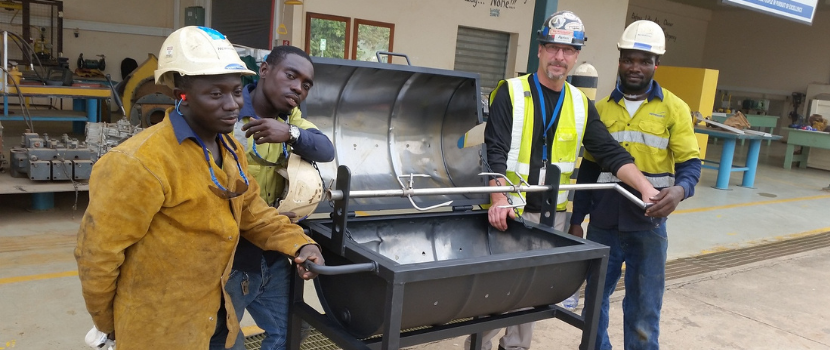 Saskatchewan Polytechnic has been an international education leader for more than 30 years. Sask Polytech is committed to the development and delivery of skills training relevant to the needs of local, regional and international labor markets. Sask Polytech has extensive experience in the design, delivery, and management of international development projects. Our engagement in the national system reform activities in Ukraine, Jordan, and Vietnam, and our local level reforms in Ghana, Kenya, Malawi, Colombia, Yemen, Slovakia, Kyrgyz Republic and in technical education and vocational training is a demonstration of both the quality of service and the effectiveness of project outcomes.
Sask Polytech has a strong reputation as an effective project manager and provider of highly skilled expert assistance in the areas of industry-driven skills and vocational training; teacher training and instructor upgrading; curriculum development; institutional and public sector capacity building; policy development; results-based management; and system reform. Sask Polytech has extensive experience in Southeast and South Asia, the Middle East, Africa, and Eastern Europe through participation in Global Affairs Canada (GAC), International Financial Institutions (IFIs), and country-funded projects. Sask Polytech currently has in-country representatives and/or offices in China, Mexico, the Philippines, South Asia, Vietnam and West Africa.
Quick facts
30+ years of experience in the design, delivery and management of international projects
Conducted national reform in vocation education systems in three countries
75+ Sask Polytech staff and faculty have participated on international projects
Designed and delivered 25+ projects
Delivered and managed projects in 13 countries
100+ international deployments to deliver seminars, workshops, support curriculum develop, policy reviews, feasibility studies and counsel international partners
Project experience
Click on a location to learn more about our projects in that country.
Contact us
Angela Wojcichowsky, Director, International Partnerships & Projects
Saskatchewan Polytechnic, Saskatoon Campus, 20th St.
200 – 226 – 20th Street East | PO Box 1520,
Saskatoon SK S7K 0R6 Canada
+1-306-659-6915
angela.wojcichowsky@saskpolytech.ca