Lockers
Saskatchewan Polytechnic has launched a self-serve, online booking process for locker rentals. The new process allows you to select and pay for your locker online. Lockers are available to rent at each campus.
Locker rentals
You can rent a new locker for the academic year or by semester/term. Monthly rentals are also available for Apprenticeship students. Renters must read and accept the locker rental terms and agreements. As a part of this agreement, you must remove all contents from your locker prior to the expiration of your rental agreement.
We strongly encourage you to wait until you arrive on campus to choose a locker or refer to the campus locker maps to ensure you choose a locker that is near your program area. If necessary, you can change your locker location; however, there will be a change location fee of $25, payable at the time of change.
Book now
Log in to mySaskPolytech, click on the Campus Info icon on the main student page, then select the Lockers icon. Once the Online Locker Rental page opens, click on Log In. You will automatically be directed to the home page. Select New Rental, follow the prompts and enter the applicable information. Note: you will need a mySaskPolytech login to access the locker booking site.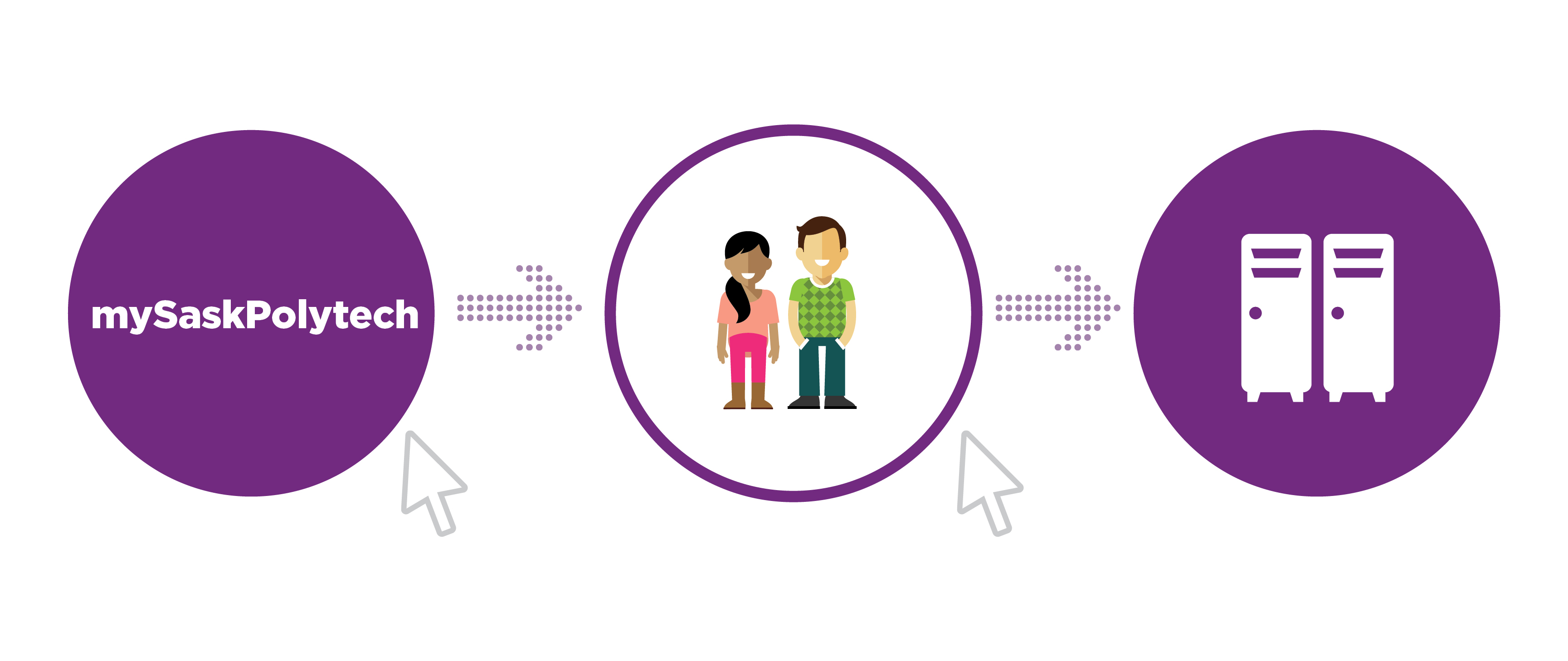 Locker fees
Academic year: $60
Semester/term $35
Monthly (Apprenticeship only): $10
All rentals are subject to GST.
Payment methods
Saskatchewan Polytechnic accepts Visa, Mastercard, Visa debit, Mastercard debit and pre-paid credit cards online for locker payments.
Renew a locker
You can renew your locker for the next rental term at any time before the initial rental expires. This allows you to continue using the same locker from term to term.
Locker cancellation
No refunds will be issued for cancelled/returned lockers.
Locker contents
Saskatchewan Polytechnic is not responsible for damage to or theft of items in lockers. You are solely responsible for any belongings or other items that you bring to Saskatchewan Polytechnic campuses or other facilities.
Frequently asked questions
For more information on locker rentals, payment details and policies, view the FAQs.
Contact
If you are having issues or are unable to find the necessary information in the FAQs, please email lockers@saskpolytech.ca.