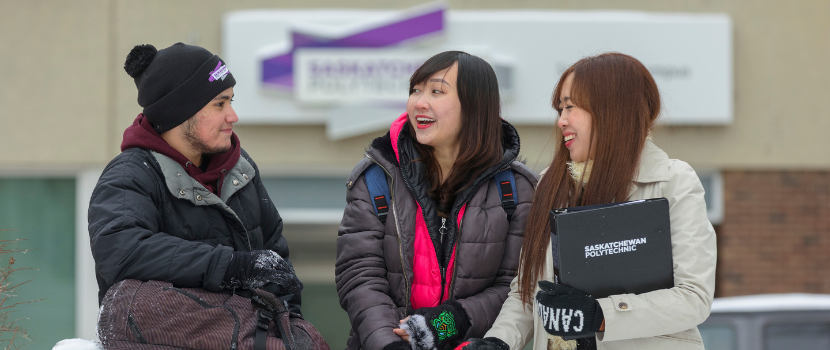 Saskatchewan Polytechnic is Saskatchewan's primary public institution for post-secondary technical education and skills training, recognized nationally and internationally for its expertise and innovation. Learn more about why Sask Polytech is a good choice.
Saskatchewan is a destination with opportunity. The fastest growing province in Canada, Saskatchewan is located in the prairie region and has a population of more than one million people.
Geographically in the centre of Canada, Saskatchewan is almost 600,000 square kilometres. It borders the Canadian provinces of Alberta to the west and Manitoba to the east, as well as Canada's Nunavut and Northwest Territories to the north. To the south are the American states of Montana and North Dakota.
A place of beauty in every season, Saskatchewan receives more hours of sunshine than any other Canadian province. It has both vast stretches of golden plains and breathtaking scenery.
Learn more about what it is like to live, study and work here!
Contact us
Contact International Education.