Special Advisor to the Provost
The special advisor leads the implementation of the Academic Plan and other academic planning priorities. The special advisor coordinates Academic Council and new program approvals, including degree authorization pathways, driving initiatives that promote excellence in teaching and ensure our frameworks and processes support our programs and learners.
As a member of the senior academic leadership team, the special advisor is critical in strategic planning in support of the Office of the Provost, initiating action and ensuring accountabilities of those reporting to the provost are achieved.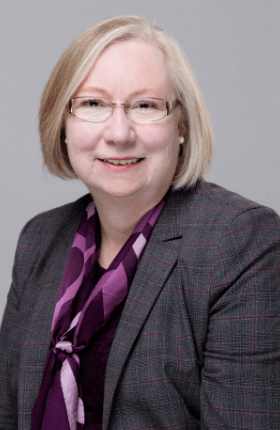 Dr. Barb Gustafson
Biography
Barb Gustafson received her PhD in Educational Administration from the University of Saskatchewan with a focus on vocational education. She also holds a B.Ed., BA (English) and MBA from the U of S, as well as certificates in adult learning, recognition of prior learning, and program evaluation. Gustafson has worked at Sask Polytech since 2003 as an instructor, director of Learner Pathways and as special advisor to the provost. She represents Sask Polytech on the Saskatchewan Higher Education Quality Assurance Board (SHEQAB) and on the Curriculum Advisory Committee reviewing K-12 curriculum for the province. She also serves as a member of the U of S Senate for District 11 (Prince Albert) and is a former member of Prince Albert city council, Prince Albert Credit Union board, the Clarence Campeau Development Fund (Metis Development Corp.), and was founding president of the Prince Albert and Area Community Foundation.