Special Advisor to the Provost
The special advisor leads the implementation of the Academic Plan and other academic planning priorities. The special advisor coordinates Academic Council and new program approvals, including degree authorization pathways, driving initiatives that promote excellence in teaching and ensure our frameworks and processes support our programs and learners.
As a member of the senior academic leadership team, the special advisor is critical in strategic planning in support of the Office of the Provost, initiating action and ensuring accountabilities of those reporting to the provost are achieved.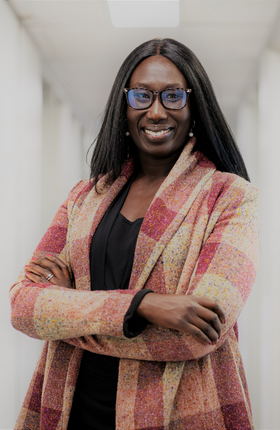 Phoebe De Ciman
phoebe.deciman@saskpolytech.ca
Biography
Phoebe De Ciman was appointed interim special advisor to the provost beginning July 4, 2022. Prior to this appointment, she was the associate dean in the School of Health Sciences. She holds a master of arts degree in human security and peacebuilding from Royal Roads University and two bachelor's degrees in psychology and political science from the University of Regina.
She was a board member on the Saskatchewan Health Research Foundation, Saskatchewan Center for Patient-Oriented Research, Saskatchewan Health Human Resources Steering Committee, Canadian Association for Allied Health Programs, and the Saskatchewan Veterinary Medical Council. Phoebe currently serves on the South Saskatchewan Community Foundation Board. She joined Sask Polytech in June 2021.