2022-2025 Multi-year Business Plan
Saskatchewan Polytechnic has adopted a strategic planning system that combines long-term strategic planning, multi-year business planning and annual reporting, all of which are integrated into every level of the institution through the annual planning cycle.
Annual Planning Cycle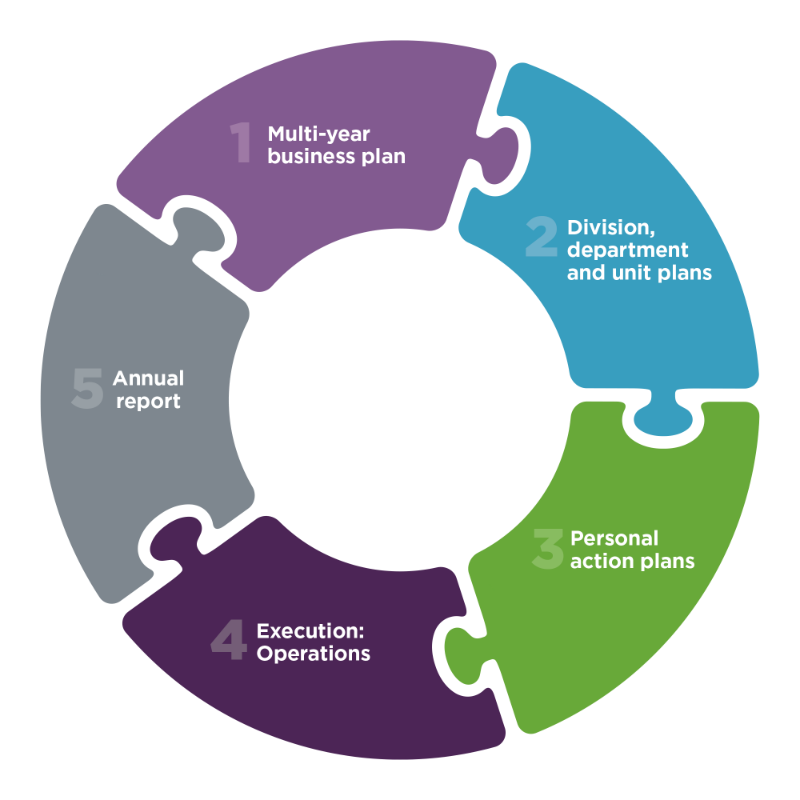 The 2022-25 Multi-year Business Plan (MYBP) positions Saskatchewan Polytechnic to inspire success in every learning journey, lead the rise of polytechnic education, and empower a better Saskatchewan by supporting lifelong learner and employer success.
Continues advancing strategic and operational initiatives
Indigenous Student Success Strategy
Strategic plan cascade and execution
Strategic enrolment management
Internationalization
Applied research
New and expanded program capacity
Supports post-pandemic recovery and transition
Re-opening of campus
Adjustments to delivery models
Continued expansion of digital technologies
Emphasizes increasing revenue capacity
Regaining momentum in international student recruitment
Expanding the School of Continuing Education
Aligns with provincial government plans
Immigration and Career Training plans
The Growth Plan 2020-2030
In 2022-2023, the combined operating and capital expenses are projected to exceed revenues by $1.417 million, which will be supported by drawing on the unrestricted operating surplus. This is a strategic surplus that will be utilized to reach a balanced budget by 2024-2025.
2022-23 at a glance
2022-2023 Operating Revenues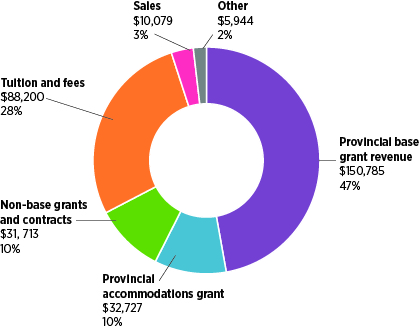 2022-2023 Operating Expenses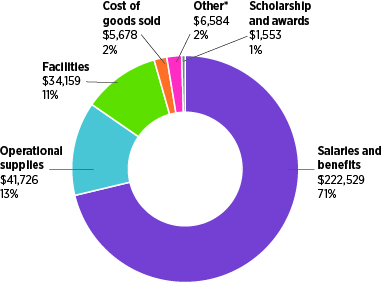 Strategic Priorities
Innovation in Action: Academic Plan 2021-2026
School of Continuing Education
Digitization and integration of processes and services
ITS strategy and governance
Strategy, governance, communication and business process modernization
New Saskatoon campus
Moose Jaw mezzanine renovation
Campus modernization
Employee support and development
Advancement capacity building
Sustainability Measures
Business travel reductions
Continuous improvement
Corporate agreement support
Data-driven decision making
Program review
Printing reduction
Sector collaboration
Technology modernization
Multi-year Business Plan 2022-2025 (pdf)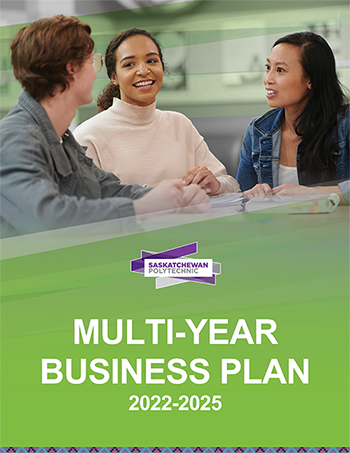 Contact
Lucy Pereira, Associate Vice-President, Strategy
lucy.pereira@saskpolytech.ca
Nathan Risling, Director, Strategy
rislingn@saskpolytech.ca