The Bachelor of Construction Management (BCM) degree program is unique in Saskatchewan offering students the opportunity to earn an after-diploma baccalaureate degree with an additional two years of study. The program was developed in response to industry need and global trends for trained professionals in the construction industry. The BCM program combines practical multi-faceted skills with theoretical knowledge and technical training, truly a practitioner's degree.
Length and location notes
The current class schedule allows you to learn while you earn. All classes are offered in the afternoon, typically starting at 5 p.m.
Sask Polytech is proud of its reputation of providing industry with 'career ready' graduates, and this degree is no exception while providing a unique, direct and relevant path for students to earn a degree in this increasingly important area. The curriculum encompasses a comprehensive spectrum of construction management topics including:
scheduling
estimating
safety
contract law
cost control
tendering
project management
During Year 4 of the BCM, students will participate in an industry-supported capstone project.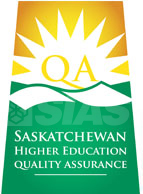 This program is offered with the written authorization of the Minister of Advanced Education, effective July 1, 2017. This authorization was provided after the program proposal underwent a quality assurance review and was found to meet the standards established by the Minister. Prospective students are responsible for satisfying themselves that the program and degree will be appropriate to their needs.
The work integrated learning advantage
The work integrated learning (WIL) work term may be paid, so you'll earn while you learn. Saskatchewan Polytechnic arranges your interviews; it's up to you to shine. It's also a chance to develop important skills in job interviewing, professional attitude, interpersonal communication and more.

Many of our WIL employers require both a valid Saskatchewan Driver's License and a clean driver's abstract. For international students, it can take up to 12 months to obtain a driver's license; therefore, it is to your advantage to come with a driver's license from your home country if possible.
Career and salary information
Your career
Graduates will be prepared for leadership roles in the growing heavy industrial, commercial, engineering, and construction industries. They will be actively engaged in managing the safe, timely and cost effective delivery of a broad range of projects in industries like construction, oil and gas, engineering, design, research and development, and entrepreneurship. Career opportunities could include roles such as assistant construction manager, assistant project manager, project document controller, junior contract administrator, assistant facilities manager, project coordinator, and construction inspector.
Admissions
Admission requirements
Completion of one of the following recognized qualifying diploma and degree programs **:

Architectural Technologies (Building Sciences or Interior Design)
Design and Manufacturing Engineering Technology (formerly CAD/CAM Engineering Technology) *
Civil Engineering Technologies (Civil Construction or Water Resources)
Electrical Engineering Technology *
Engineering Design and Drafting Technology
Environmental Engineering Technology
Geomatics and Surveying Engineering Technology
Mechanical Engineering Technology *
Mining Engineering Technology *
Effective July 2022: Mining Engineering Technology (additional courses not required)
Effective July 2022:
Design and Manufacturing Engineering Technology (formerly CAD/CAM Engineering Technology), Electrical Engineering Technology, and Mechanical Engineering Technology graduates are required to complete a surveying course such as SRVY 228 or equivalent in order to be eligible to graduate.
In addition, graduates from recognized engineering, urban planning or architecture degree programs will be accepted. Degree graduates who did not complete a surveying course will be required to complete SRVY 228 or equivalent to be eligible to graduate.
Or, Completion of Journeyperson Carpentry Red Seal - Carpentry Red Seal candidates are required to complete the following Saskatchewan Polytechnic or equivalent courses: TCOM 103, ADMN 108, ADMN 211, ADMN 212 and either ADMN 258 or MKTG 228 (MGMT 214) prior to acceptance into the program.
* The indicated programs require that students complete additional courses in order to be eligible to graduate.
** In addition, graduates from recognized accredited engineering, urban planning or architecture degree programs will be accepted for admission

Note:

Any qualified applicants who do not have the required admission credits identified will be provided with a bridging plan to acquire the needed credits.

Saskatchewan Polytechnic procedures for general Admission Requirements, Special Admission, and Admission Processes are available on the institutional website.

Effective July 2022: For Red Seal Carpentry applicants, it is strongly recommended that candidates complete MAT 120 prior to entering the program.

The program head will evaluate the applicant's academic credentials for their eligibility for Special Admission. This evaluation will be done at the discretion of the program head within Saskatchewan Polytechnic credit and PLAR procedures. International students can also be considered under this review process.

ACCUPLACER©

Refer to the ACCUPLACER© cut scores for this program below, and review additional details concerning Alternative Admission using Accuplacer.

To be confirmed

Post-secondary

Some programs allow applicants to meet the admission grade level requirement using 15 approved post-secondary credits. Review additional information.

If the program applied to has specific course requirements, they may be met through alternative post-secondary courses. Review already approved courses that may be used for admission purposes for your programs.
Admission method
First Qualified/First Admitted
The First Qualified/First Admitted (FQFA) process is used for the majority of Saskatchewan Polytechnic programs. When we determine that you meet the program's admission requirements, you will be offered admission based on the date you fully qualify for the program. The earlier you provide the appropriate documents and information that qualify you for admission to the next intake, the earlier you might begin your studies. Your application, once qualified, is always considered for the next intake.

Applicants to programs with multiple intakes in an academic year remain in the application pool until the last intake for that academic year has begun. Programs using the FQFA process receive applications year round and maintain an application pool for each academic year. Qualified applicants who are not offered a seat must reapply for the next academic year.

Sponsored programs or programs targeted to specific groups do not accept applications year round or maintain an application pool.
See Admission Processes for more information about this method of admission.
Tuition and fees
Estimates are based on current rates and are subject to change. Amounts for a program may vary by campus. Totals shown here include all mandatory fees as well as approximate cost for books and supplies. Visit the Tuition and Fees web page for a complete breakdown of tuition and fees for this program.

2023-24 academic year

Year 1 - $10,990
Year 2 - $10,990
International students
View tuition rates for international students.
Courses
The program follows this academic and co-operative education schedule. Courses are outlined below by semester.
| | September - December | January - April | May - August |
| --- | --- | --- | --- |
| Year 3 | Semester 5 | Semester 6 | Work term 1 |
| Year 4 | Semester 7 | Semester 8 | |
Semester information only pertains to full-time/on-campus students, and part-time/online students should view course prerequisites when scheduling courses.
Get credit for what you know
Prior Learning Assessment and Recognition
Saskatchewan Polytechnic recognizes that adults learn in many different ways. This includes acquiring knowledge and skills through life and work experience or non-formal training.
See link(s) below to get more information about PLAR.
Transfer credit
Many Sask Polytech students benefit from transferring course credit. You may be eligible to transfer credit to Sask Polytech or to another college or university.
| Institution | Agreement details |
| --- | --- |
| Lethbridge College | Students who have graduated from the Lethbridge College Civil Engineering Technology, Engineering Design and Drafting Technology or Geomatics Engineering Technology diploma after June 30, 2018 and completed required bridging courses may be admitted as 3rd year degree level to the SaskPolytech Bachelor of Construction Management program. |
| New Brunswick Community College (NBCC - Miramichi) | Students who have graduated from the NBCC Environmental Technology diploma may be admitted to the third year of the Sask Polytech BCM degree program. Accepted NBCC graduates must complete a required 3-credit surveying course prior to BCM graduation. |
Student awards
Thanks to the generosity of donors and alumni, Saskatchewan Polytechnic gives away more than $2 million in student awards during the academic year.
Saskatchewan Polytechnic offers student awards for every certificate and diploma program at every campus. Not all student awards are based on marks - some are based on financial need or things like community or volunteer involvement.
Related programs
Architectural Technologies (Building Sciences and Interior Design)
Civil Engineering Technologies