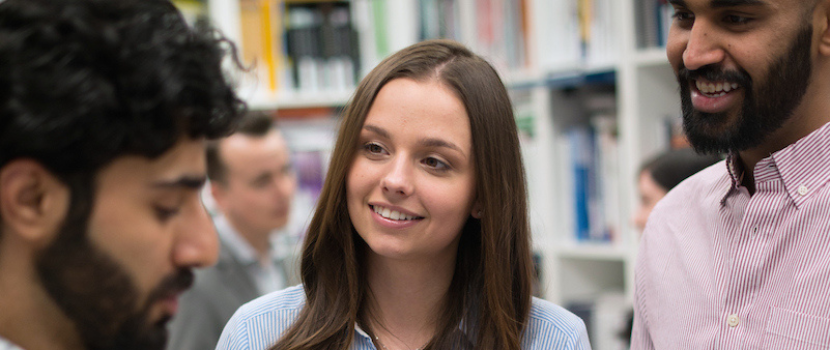 Co-operative Education at Saskatchewan Polytechnic is a win-win-win partnership between student, school and employer. As an employer, you can:
fill short-term staffing needs
evaluate candidates for future employment
actively participate in training our future workforce
Job posting dates
We recommend posting early to maximize your job's exposure. If you're ready to post a job, fill out a job posting form.
September 2023 work term dates
Upcoming events
About co-op education
Which programs offer co-op work placements?
How do we post a job?
Sask Polytech's Co-op Office has streamlined the job posting process for employers. As an employer, you contact the Co-op Office and provide details about the job (or jobs) you want to post. Sask Polytech posts the job on Orbis, a national online job posting system.
If you're ready to post a job, fill out a job posting form and email it to us.
How do we evaluate students?
Students interested in your job posting submit their resumes to the Co-op Office, which forwards them to the employer. You decide which students you want to interview and you set the interview dates. Our Co-op Office arranges the interview with the student.
Who's in charge of hiring?
Employers have the final say in who to hire. The hiring process is divided into two parts. The first part is the match. Based on your interviews, a computerized matching system places students using employer and student rankings. You only rank those students you consider acceptable.
The second part is the offer. Employers can make a job offer to the matching student or, once the matching process is complete, you can make a direct offer to a remaining (not the matching) student. Once an offer has been accepted, either through the match or through a direct offer after the match, that student is no longer available.
Employment letters and other placement details are then co-ordinated by the Co-op Office. Employers determine salaries.
Can we hire international students?
Yes! The Government of Canada allows international students to work as part of their Sask Polytech program. International students meet several conditions before applying for a special work permit. This permit allows them to work off campus as part of their program.
The Co-operative Education team works with international students to help obtain and maintain valid work permits. For more information, read our frequently asked questions about hiring an international student.
Who sets student salaries?
You do. Individual employers determine the salary paid to co-op students. Contact our Co-op Office for information on average salaries in each program field. If you're an employer outside of Saskatchewan, you might consider assisting students with transportation/travel costs.
Are there any employer resources available?
Contact us
If you have questions, want more information, or have content you would like communicated to co-op students, please contact us at coopeducation@saskpolytech.ca.