SLICE Projects
VDQ-NRG partners with Sask Polytech to investigate clean energy technologies

VDQ-NRG Systems Inc. has signed a memorandum of understanding with Sask Polytech to pursue applied research into clean energy technologies. Read more
VDQ-NRG is an innovative clean technology company based out of Saskatoon. Their focus is on repurposing landfill waste into alternative energy sources and valuable by-products. The partnership is expected to advance support for the circular economy by furthering waste-to-fuel technology development. "Economic viability and environmental sustainability are at the core of what we do at VDQ-NRG," says president and founder Peter Voldeng. "We look forward to partnering with Sask Polytech to leverage the knowledge and infrastructure that will help us to advance the pre-commercial development of waste processing technology."
Partner organization

---
Biochar for soil reclamation

Project lead: David Halstead, M.Sc., P.Biol.
In 2019, Saskatchewan Polytechnic partnered with Reclaimit Ltd. to identify the ideal soil treatment for ecologically sustainable forest reclamation on coarse-textured sandy soils. Read more
The research was carried out at Sask Polytech's Hannin Creek Education and Applied Research Research facility at Candle Lake, Saskatchewan with funding provided by NSERC and National Research Council (NRC). Sandy soil poses challenges for reclamation professionals due to wind erosion, low organic matter content and low water holding capacity. In Canada's boreal forest, reclamation efforts are further complicated by a short growing season and the impact of soil disturbance on the microbial community. Research results highlighted the superior growth performance of jack pine planted in sandy soils amended with a biochar/worm casting inoculant. Less effective treatments involved chemical fertilizers, peat, hydromulch and control plots. These results underscore the promise of the circular economy. Biochar produced from used wood and inoculated with organic waste may provide an opportunity to supercharge reclamation efforts that sequester carbon directly while enhancing carbon capture through improved growth performance of planted trees.
Saskatchewan Polytechnic is signatory to the SDG Accord. Learn more about this
SDG case study
.
Partner organization




Funding sources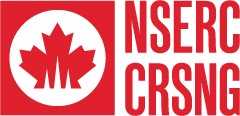 ---
Enhancing workplace charging for electric vehicles across Canada's prairie region

Project lead: Ravi Jassar, PhD, P.Eng.
In collaboration with Red River College and Northern Alberta Institute of Technology (NAIT), Saskatchewan Polytechnic is investigating charging infrastructure concerns that act as an impediment to adoption of zero-emissions vehicles (ZEVs). Read more
Sask Polytech project technical lead Ravi Jassar explains, "Workplace charging has received relatively little attention, despite its importance. It is second in importance only to home-based charging, as outlined in well-known charging pyramids defined by parties like General Motors and others." This project will address that deficiency by investigating current infrastructure and establishing demonstration sites with promotional materials at colleges and polytechnics across the prairie provinces. This project is made possible by a financial contribution from Natural Resources Canada.
Partner organizations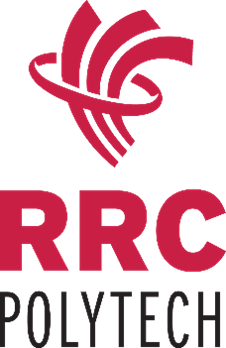 Funding source


---
Innovative manufacturing with LightLeaf Solar

Project lead: Tim Muench, M.Sc., P.Eng.
Working with LightLeaf Solar, a company specializing in custom contoured solar panels for RVs, boats, trucks and other vehicles, Sask Polytech's Research in Additive Manufacturing and Prototyping (RAMP) facility helped to solve a manufacturing assembly process problem with funding support from NSERC and National Research Council (NRC). Read more
LightLeaf's assembly of solar cells into strings required monotonous work by skilled and experienced employees. RAMP and LightLeaf developed 3D printed fixtures to precisely locate the solar cells and the delicate electrical connectors that have to be soldered to them. This allowed the company to expand the capacity and size of strings for their production.
Following the success of the 3D printed fixturing project, the applied research partnership was expanded to investigate automation of the process. Equipment is available to assemble solar panels, but it is primarily for flat panels, and is nearly a million-dollar investment to set up and produce flat panels using this equipment. Funded research resulted in a collaboration to develop an ultra-low-cost system to produce these strings of cells. The project involved mechatronic systems, which is the integrated development of mechanical design, electronics and computer systems. The development of the system also involved a number of innovative applications of 3D printing (multi-material plastic, and metal), as well as precision waterjet cutting. The machine prototype was demonstrated and delivered to LightLeaf. They are in the process of commissioning and fine-tuning its operation.
Partner organization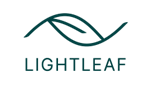 Funding sources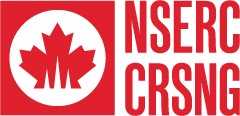 ---
Strategies to improve water use efficiency across agricultural landscapes

Project lead: Blake Weiseth, M.Sc., P.Ag.
Beneficial Management Practices (BMPs) are often used by farmers to maintain or increase crop yield while limiting potential adverse impacts. These BMPs may be particularly useful in optimizing nutrient and water use efficiency to encourage use by the crop and prevent nutrient losses in runoff water. Read more
However, while local soil and landscape characteristics are important in controlling how water moves in the soil and across the landscape, these factors are often over-looked in the site-specific prescription of BMPs. With phase II project support from SaskWheat and SaskCanola, and continued support from the Water Security Agency and Glacier FarmMedia, a multi-year field study was initiated near Langham, Saskatchewan to evaluate various BMPs for their ability to influence water use efficiency across variable landscapes. BMPs evaluated include variable-rate fertilizer application, post-harvest crop residue management, and annual forage production.
Partner organizations





---
Waste not, want not: development of a biocarbon masterbatch as a solid additive in plastics

Project lead: Satya Panigrahi, PhD, P.Eng., FEC
In 2018, Titan Carbon Smart Technologies (Titan) worked with Sask Polytech's Innovative Manufacturing Centre (IMC) to develop a biocarbon masterbatch that could replace traditional carbon black. Read more
Carbon black is formed by the incomplete combustion or thermal decomposition of hydrocarbon fuel or natural gas. It is used in everything from tires to paint and plastic, and because it is fossil fuel-based the production of carbon black has some of highest carbon emissions of any chemical. Titan was already producing biocarbon from waste biomass such as construction wood waste, sawdust and agricultural residues for four carbon products used in animal feed, odour elimination, fertilizer and health and beauty care. With funding from NSERC, ReMAP and the Government of Saskatchewan's Agricultural Development Fund (ADF), the applied research partnership has explored how a carbon black alternative could be produced with biocarbon from waste such as plastics and straw. The project will end in 2022 with a patent for the product forthcoming. Commercialization of the biocarbon product is expected for moulding and grain containers first, and then onto other applications.
Partner organization

Funding sources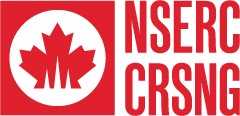 ---