Agriculture
Saskatchewan has long been an agricultural innovator. SLICE helps to accelerate that innovation by undertaking agricultural-focused applied research projects with sustainability at their core—from water management to the development of digital tools for smart farming and precision agriculture.
Centres and facilities
Through a partnership with Glacier FarmMedia, SLICE has access to Discovery Farm – a 610 acre research, demonstration and event site near Langham, Saskatchewan. This allows for real-world testing and field-level experiments in key areas such as water management, soil health, and crop development.
The BioScience Applied Research Centre (BARC) provides the equipment and expertise needed to undertake analytical work in microbiology, genomics, plant tissue culture, and biochemistry. BARC also supports the craft food and beverage industry with the science needed to improve products and enhance health and safety.
SLICE researchers bring expertise in remote sensing, geographic information systems (GIS), and image analysis to map, visualize and interpret digital data to enhance agriculture. With access to drone technology, hyperspectral imaging and light detection and ranging (LiDAR) sensors, SLICE researchers bring new perspectives to agricultural challenges.
Meet the team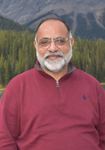 Abdul Raouf, PhD
Research Chair
Expertise: remote sensing (LiDAR, multispectral, hyperspectral, thermal, RGB and SAR systems), geographic information system (GIS), cartography, ground penetration radar (GPR), global navigation satellite system (GNSS), machine learning
---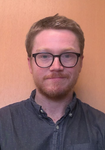 Blake Weiseth, M.Sc., P.Ag.
Research Chair
Expertise: nutrient interactions in the soil-water-plant system, precision management of saline soils, applied data management, agronomic evaluation of fertilizers and amendments
---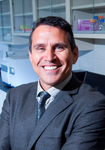 Blaine Chartrand, M.Sc.
Research Chair
Expertise: molecular biology, agriculture biotechnology, analytical instrumentation, next generation sequencing, cannabis research and analytics, synthetic biology
---
SLICE affiliates
Bryan Saurauer, M.Sc., A.Ag.
Program Head and Instructor, Agriculture and Food Production
Expertise: Instruction, course development, entomology, botany, pest control
Chris B. Thomson, RSE (HDR, AMT), Cert. (Voc. Ed. Teaching)
Program Head, Agricultural Equipment Technician, John Deere Technician / Advanced Instructor
Expertise: Engine and fuel systems, hydraulic diagnosis, failure analysis, design analysis, fabrication design