Go Digital
Go Digital with Sask Polytech digital downloads for social media. Tag #SaskPolytechGrad when creating posts to connect with fellow grads, alumni, friends and family.
Giphy Stickers
Share custom GIFs on your Instagram Story, Tik Tok, Facebook Messenger and more. Check out the Sask Polytech stickers or download from the selection below.
Facebook Frames
Grads and parents can celebrate your success by adding a Sask Polytech Facebook Frame to your profile photo. Download a frame here or find them on Facebook by searching 'Sask Polytech' or 'SaskPolytechGrad.'
Instagram Stories
You did it! Share your success on Instagram Stories.
Congratulations

Graduate
Send a personalized congratulations message to a graduate.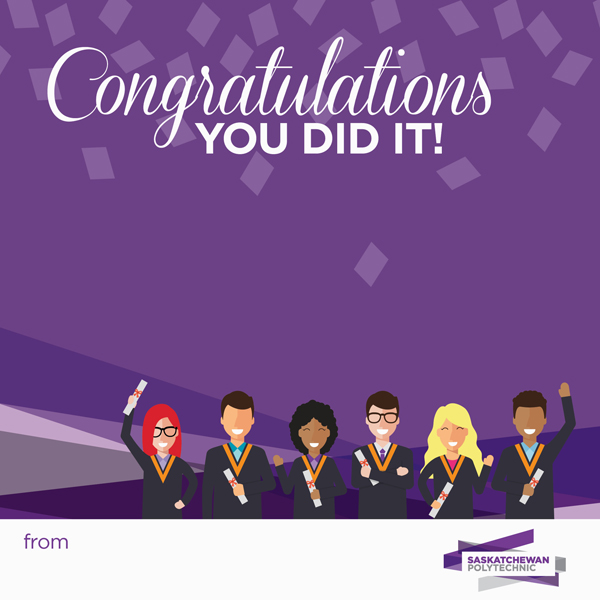 Lawn signs and posters
Congratulate your Sask Polytech grad with lawn signs and posters. Design files can be downloaded and shared with a printer of your choice.
Watch Party Invite
Host a Convocation Watch Party and Invite your family and friends to join in the celebration.
We've created a digital invitation template for you. Follow these steps:
Download the digital invitation.

Set a virtual watch party date and time that fits your schedule and add it to the invitation.

Add the name of your program as indicated, to personalize the invitation.

Copy the video link for your ceremony and paste into the invitation as indicated.

Download the invitation with your changes.

Share through social media and email.
Zoom Backgrounds
You did it! Celebrate your success with everyone on Zoom by downloading a Sask Polytech Convocation background.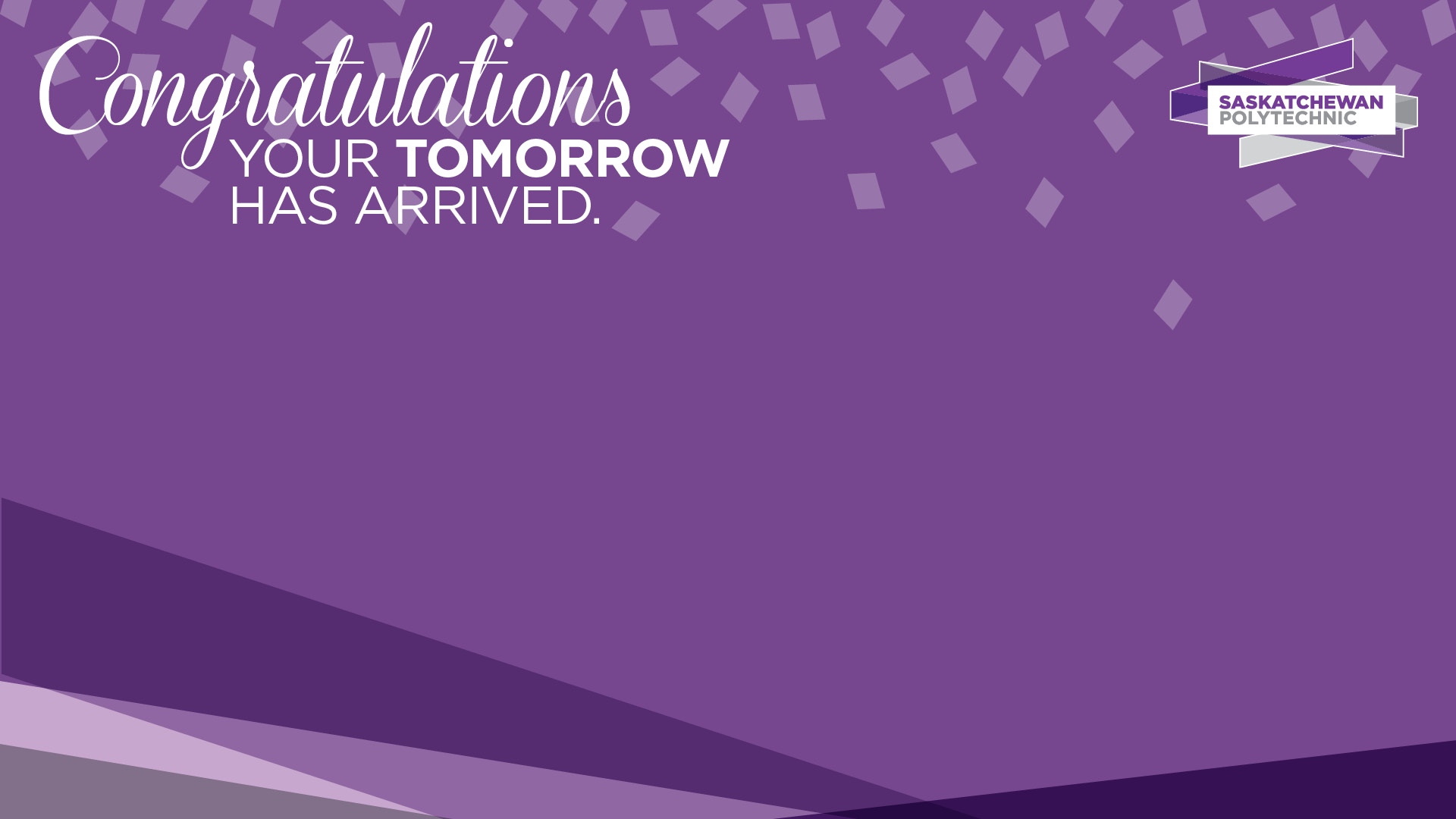 Download (purple background)
Download (blue background)
Download (green background)
Download (pink background)