Saskatchewan Polytechnic partners with government to meet sustainable development goals related to economic inclusivity
Programs and projects help students overcome barriers to employment and supply sectors in need of employment-ready workers
Saskatchewan Polytechnic has been actively partnering with government on initiatives that further the shared goal of increasing training to underserved groups. The institution has taken a partnership approach to help make training more accessible, guided in part by its adoption of the United Nations (UN) Sustainable Development Goals (SDGs) as a signing member of the SDG Accord.
Recent partnership projects and programs specifically advance several of the UN's 17 SDG goals, including Goal 5 (gender diversity) and Goal 10 (reduced inequalities), and more broadly contributes to SDG Goal 8—to promote sustained, inclusive and sustainable economic growth, full and productive employment and decent work for all. In addressing these goals, these Sask Polytech initiatives also serve the double purpose of helping to supply employment-ready workers to a variety of sectors which are much in need.
"Diversity and inclusion are needed in the Saskatchewan economy and are being focussed on in a number of provincial initiatives," explains Sask Polytech's Michele Ellingsen Ailsby, manager of Innovative Training Solutions in the School of Continuing Education. Ellingsen Ailsby led the team responsible for New Start—a recent example of one such initiative.
From August 2021-March 2022, Sask Polytech ran the New Start project with targeted funding from the Saskatchewan Ministry of Immigration and Career Training. Sask Polytech delivered over 30 program offerings available to students in five underserved groups: people with disabilities, Indigenous peoples, newcomers, visible minorities and women in trades. The highly successful project helped 91 per cent of participants access an employment experience and nearly half (43 per cent) received an offer of employment from their work placement employer. At project completion, 444 participants received statements of achievement or a credential and less than six months later, three quarters of participants have obtained employment that is commensurate with their skills.
New Start was more than a targeted work placement program. The project acknowledged the various roadblocks often faced by these groups and provided supports and services to help individuals move forward successfully. Participants had access to virtual and online support to assist with academic struggles, essential skills gaps, learning challenges, referrals for psych-ed assessments, accommodations in the classroom and individualized supports. "I have gained an incredible amount of self-confidence," says one participant. "My learning strategist was fantastic and gave me many new ways to learn that I hadn't been taught before."
Common to these partnership projects is a direct tie to employers. The Career Enhancement program offered through the School of Continuing Education is another initiative that provides funded training to people who need help transitioning into the workforce. The ongoing program, also sponsored by the Saskatchewan Ministry of Immigration and Career Training, offers 18-weeks of subsidized skills building. Following training, participants are connected to employers offering work placements. New Canadians regularly fill Career Enhancement training spots and receive assistance in upskilling or reskilling.
Recent uptake of subsidized training programs has served both those struggling with under-employment and employers in need of skilled workers. Employers participating in work placements gain access to skilled and motivated workers and have the opportunity to see what their placement student can do and how they fit into their organization's culture. Victoria Buehler, an HR consultant with Regina's Access Communications says, "The Career Enhancement program does a fantastic job at preparing its students for the workplace." She adds that work placement students bring knowledge and experience from different industries and the countries they have lived.
Shockproofing for Future Skills is another partnership initiative that targeted underserved groups with subsidized training opportunities. Participants received funding to explore opportunities and start careers in high demand sectors. The program was made possible with funding from the Government of Canada's Future Skills Centre and covers tuition and textbooks for applied certificate training programs ranging from 14 to 35 weeks. Through the program, Sask Polytech combined online instruction through an innovative learning platform with practical hands-on training in a shop and work experience setting. Shockproofing is not accepting applications at this time.
A final example, Experience Counts is a 16-week program for unemployed Saskatchewan residents over 55 years of age who want to gain the skills, contacts and confidence needed to make a successful transition back to work. Participants receive eight weeks of funded classroom training including job search techniques, employability skills and fundamental computer skills followed by an eight-week work placement.
These programs clearly make a difference in the lives of participants. The description "life changing" was used by many students who gave feedback following their New Start experience. As one put it, "When I say that New Start was a life changer, I mean it whole-heartedly. I could not have gone back to school and changed careers without this program and I will be forever grateful."
"We recognize that many people within our province are under-represented in our labour market—Indigenous peoples, people with disabilities, newcomers—and projects such as these can support, encourage and lead the way in changing this for the better," says Gerry Youzwa, director of Training Solutions for the School of Continuing Education. "Education is often unobtainable due to financial and other barriers, and these partnership programs offer an opportunity for people across the province to change their lives for the better. Our goal is to continue to be able to offer projects like New Start every year as we know the need only continues to grow."
Diverse and inclusive workplaces support environments of innovation, creativity, problem-solving and positive community relations. Initiatives that focus on diversity and inclusion in the workforce help address the challenges of underrepresentation of Canada's diverse communities and provide opportunities to change the labour market landscape. "Supporting a skilled, inclusive, certified and productive workforce is important to us," says Dr. Larry Rosia, president and CEO, "and aligns with our SDG Accord commitments. We are pleased to have the support of the provincial and federal governments in funding specialised training opportunities to help achieve this goal."
To learn more about Sask Polytech's SDG commitments and progress towards goals, visit our website at saskpolytech.ca/sustainability.
---
Saskatchewan Polytechnic is signatory to the SDG Accord. Sustainable Development Goal alignment is one of the ways Sask Polytech is leading the rise of polytechnic education.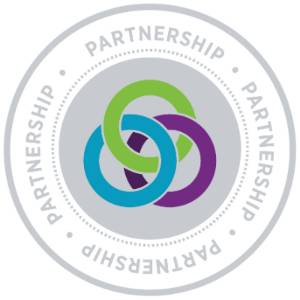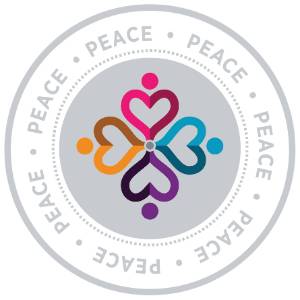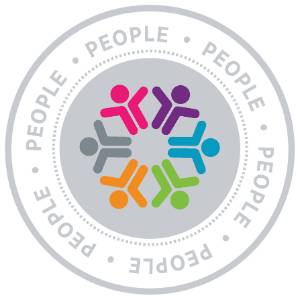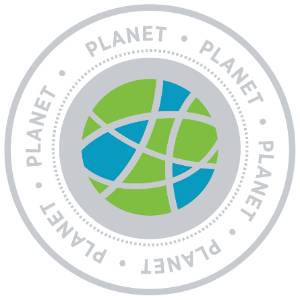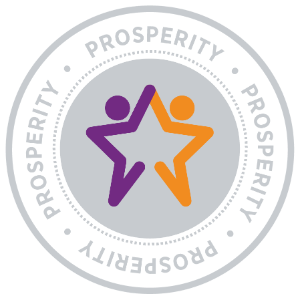 Published November 2022.