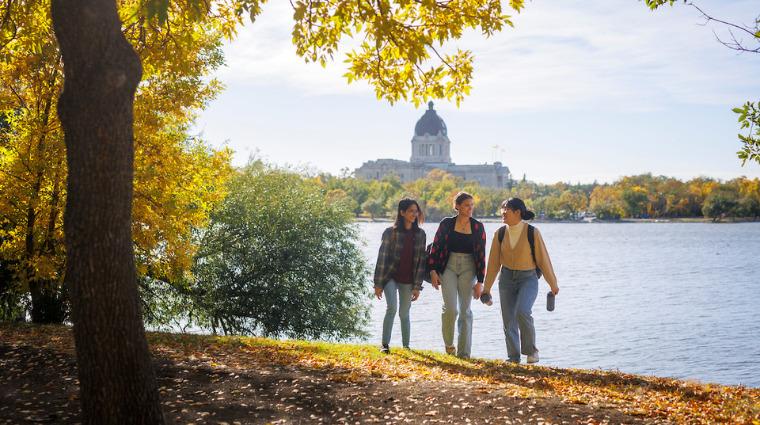 Applied learning and industry connection keys to success
Students from around the world are turning to Saskatchewan Polytechnic to further their education and advance their careers. Applied learning and industry connections are important aspects to programs offered at the post-secondary education institution, including the Graphic Communications program at Regina campus.
"This is a high-quality, job-focused program that helps students put into practice what they are learning," says Waldo Perez who came to Sask Polytech from Dominican Republic. "The hands-on learning helps us develop essential skills in order to be competitive in the workforce."
Dan Quach, a student from Vietnam agrees and adds that the small class sizes allow students to interact with instructors. "My favourite part about Sask Polytech is the people. Everyone is so friendly and helpful from the library and cafeteria staff to my classmates. The instructors have been very helpful and supportive."
Heather Craigie, program head, is pleased with the progress of the students in the program.
"At Sask Polytech we work with industry partners to develop our programs to reflect the changes in the field," says Craigie. "This ensures our students are job-ready when they graduate."
The Graphic Communications program provides students with instruction on visual identity and brand development; graphic and illustration creation; website design; photography and image editing. They also gain experience using equipment for screen printing and package design.
Graphic Communications faculty also work with external stakeholders to ensure students are exposed to a variety of work integrated learning opportunities (WIL). WIL projects are often completed in collaboration with internal Sask Polytech clients, and external non-profit clients within our community.
Orientation sessions and welcome week helped Trixie Lucas get settled into Sask Polytech after arriving from Philippines.
"The international student advisors made us feel welcome and gave us the support we needed," she says, adding that it was soon evident that Sask Polytech has a diverse and inclusive culture throughout the polytechnic.
"In addition to the school's mission of inspiring success by providing many employment opportunities for graduates, Sask Polytech stays true to their values of being an inclusive and diverse community," says Lucas.
Camila Puertas came to Sask Polytech from Colombia and is pleased with her program choice.
"The Graphic Communications program fits my life goals," she says. "My favourite part is being able to print out what I design in class. Sask Polytech offers both class instruction and hands-on learning opportunities."
Sask Polytech is home to nearly 2,000 international students from 50 countries around the world.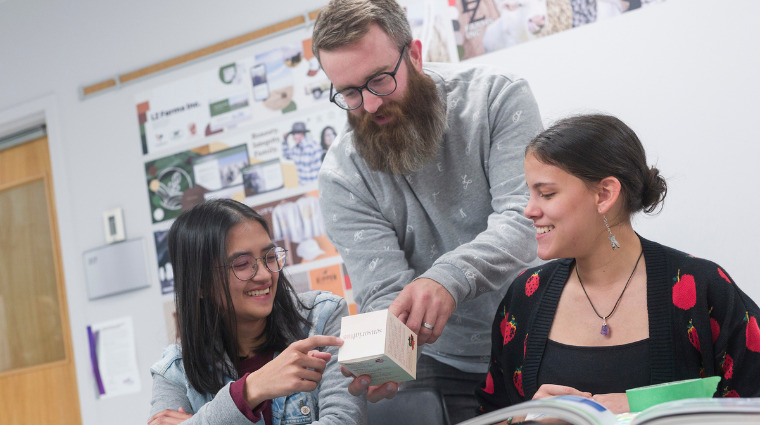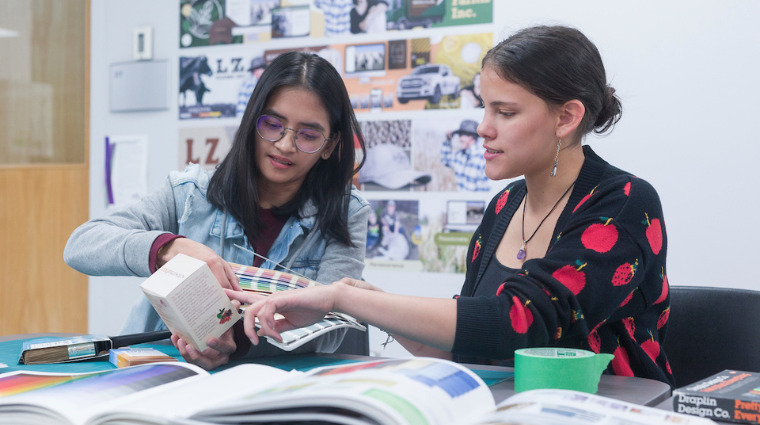 Learn more about International Education at Sask Polytech.
Learn more about the School of Information and Communications Technology and Graphic Communications program.

---
Saskatchewan Polytechnic is signatory to the SDG Accord. Sustainable Development Goal alignment is one of the ways Sask Polytech is leading the rise of polytechnic education.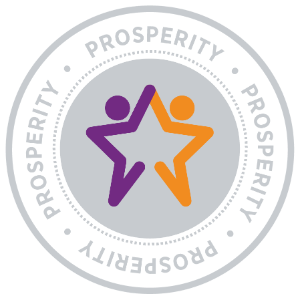 Published November 2022.