When applying for a job with Saskatchewan Polytechnic, we encourage you to use our SaskPolytech Recruitment and Onboarding System - SROS. By creating an account, you will have easy access to your application and contact information, and help monitoring your application.
1. Visit the Careers page to search job postings, create an account and find useful information on the hiring process at Saskatchewan Polytechnic.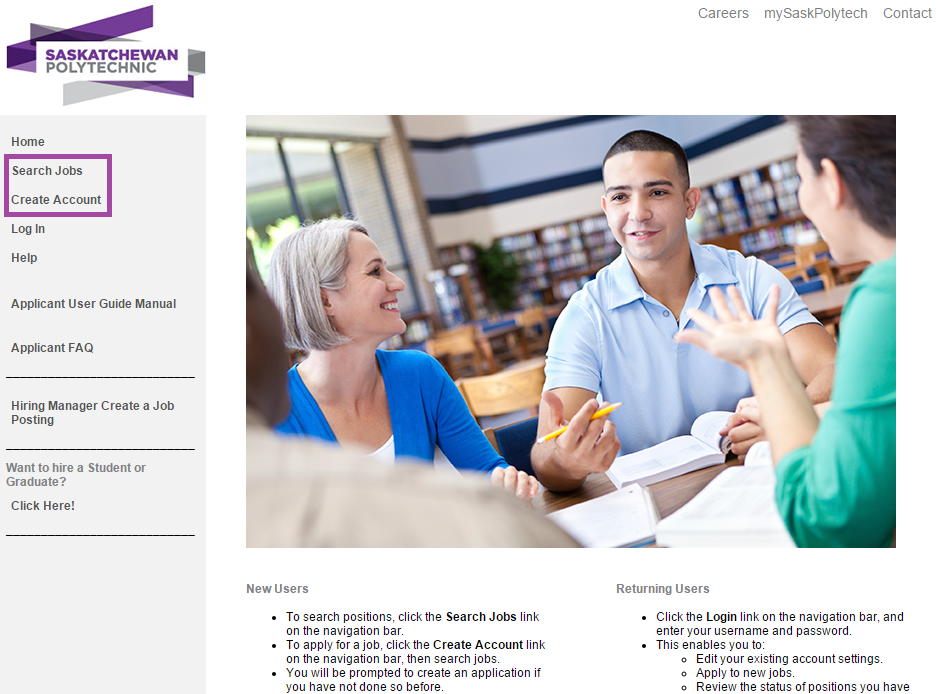 2. Click on "Search Jobs" to begin your search.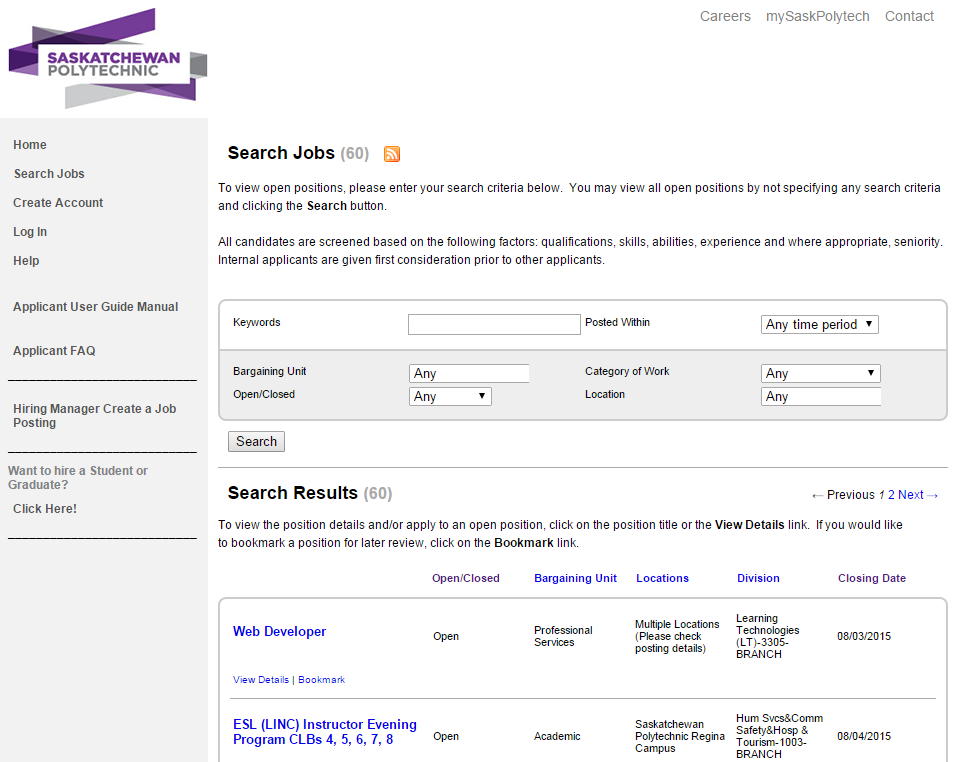 3. When you find a job of interest, open the posting and click on the Apply to this Job button to start your application.

To help you prepare for the application and selection process, check the Saskatchewan Polytechnic Candidate Selection Process tool. There is also a resume and cover page builder built into our application process in case you don't have one prepared.
Note:
Qualified internal candidates are given first consideration.
If you are applying for more than one competition, please ensure that you submit a separate application for each posting.
Applicants selected for further consideration will be contacted.
You can check the status of your submitted application at any time, just login to your account and go to the "Your Application" tab.
If you have any questions regarding the Saskatchewan Polytechnic Recruitment and Onboarding System – SROS, please view our Saskatchewan Polytechnic Applicant FAQ, the Help page on the Careers site or send an email to SaskPolytechJobs@saskpolytech.ca.
Should you have any problems using our recruitment system or any questions, please contact the Helpdesk at 1-888-733-5333 or email Human Resources at SaskPolytechJobs@saskpolytech.ca.
How to apply for an employee service contract (ESC) job
For employee service contract (ESC) positions, follow the same directions as "How to Apply for a Primary Job" except please forward your resume to the Saskatchewan Polytechnic contact provided on the posting summary. The contact information will be on a page that looks like the one below. These postings will not have the "Apply to this Job" button.