Digital Integration Centre of Excellence TAC Advisory Board
Todd Antill, Sr. Director NPK IT, Nutrien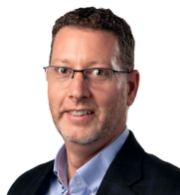 Todd is an experienced technology professional with a diverse background in organizational leadership, innovation, digital strategy, project management, and technology implementation. Todd has worked across a variety of industries including mining, utilities, registry services, telecommunications, and government, where he has demonstrated his ability to lead teams through digital strategy development and the delivery of technology solutions that help organizations achieve their business objectives.
A strong desire to stay connected to his community has led Todd to become an active member of multiple Advisory Boards at Saskatchewan Polytechnic, and he has acted as a mentor on a number of initiatives that strive to connect the worlds of IT, academia, and business.
Tina Beaudry-Mellor, Chief Economic Growth Officer, Economic Development Regina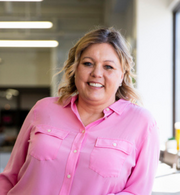 Tina Beaudry-Mellor is a thought leader, strategist and champion. She is the Chief Economic Growth Officer for Economic Development Regina. She is also the former Minister of Advanced Education, the Minister of Innovation Saskatchewan and the Minister Responsible for the Status of Women. She was first elected in 2016 and in her time in government was the author of many key initiatives including the Saskatchewan Technology StartUp Incentive, the most aggressive angel investment tax credit in Western Canada, which has played a key role in making Saskatoon the second fastest growing tech hub in Canada. She also authored the Ag-Tech Growth Fund to help boost Saskatchewan's niche market for agricultural tech companies.
In Advanced Education, she was the Vice Chair of the Council of Ministers of Education Canada (CMEC) which included the ministers of advanced education and K-12 for all of the federal/provincial and territories. As part of this, Saskatchewan lead the international education strategy. She also represented Canada at both the G20's first ever employment and education talks in Argentina in 2018 and at UNESCO's 40th General Conference on the future of work in Paris in 2019. Also in 2019 she worked with Women Entrepreneurs of Saskatchewan to launch Canada's first Women's Economic Advisory Committee focused on recommendations to help women led businesses in Saskatchewan scale and add to the Province's ambitious 100,000 jobs growth plan goals.
Tina also serves as a special advisor to a global digital identity and educational credential company, Trybe.id. On the community side, Tina is a proud champion of the YWCA Regina and its efforts to support women and children fleeing interpersonal abuse as well as a member of the Emerald League of the Saskatchewan Roughriders Foundation which helps provide opportunities for kids in the North to play football.
Jordan Dutchak, Executive Director and Co-Founder of Co.Labs.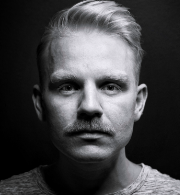 Co.Labs is Saskatchewan's Technology Hub. Co.Labs' mission is to work with high potential and high performing founders to take their technology from idea to $1M in annual revenues in under 3 years and with a smart cap table.
So far, his career can be summed up to "he takes risks". His core passion is solving complex problems, regardless of what sector or medium they present themselves in. He has been a co-founder of numerous startups, non-profits, and community initiatives. His long-term aspiration is to yoyo between private and public sector for the remainder of his life until the gas tank hits empty.
Dr. Aaron Genest, President, SaskTech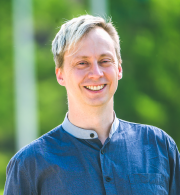 Dr. Aaron Genest is the representative for Mentor, a Siemens Company. SaskTech, founded in 2018, is an industry advocacy group of more than 80 organizations and businesses with corporate offices in Saskatchewan. Their goal is to address the technology labour shortage by working with government, educational institutions, and support agencies to ensure a robust labour force for technology and digital industries over this century.
Dr. Genest is a graduate of the University of Saskatchewan Computer Science program, the former Director of Customer Experience at Solido, and is now a Technical Operations Manager at Mentor after the successful acquisition of Solido by Siemens. Prior to his life in technology, he was a professional touring musician for ten years. He lives and works in Saskatoon with his wife, Dr. Emily Jenkins, and three children.
Randy Palazzo, Business Development Lead, SaskTel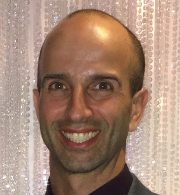 Randy has spent the last 20 years (18 with SaskTel) gaining hands-on experience on everything internal to the telecommunications world, but more importantly, supporting those who leverage it for their own business. He has been privileged to have a leadership role in the development of portfolio management and the delivery of various marketing strategies and business development opportunities for SaskTel. He has also experienced, learned some hard lessons, and overcome the challenges and opportunities for smaller businesses; including launching a start-up with his wife.
Randy loves the collaborative approach to driving innovation, currently in in a fast paced and every changing IoT focused business environment, and bringing his experience to help solve their problems like it was his own business.