Digital Integration Centre of Excellence TAC Advisory Board
Todd Antill, Sr. Director NPK IT, Nutrien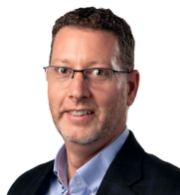 Todd is an experienced technology professional with a diverse background in organizational leadership, innovation, digital strategy, project management, and technology implementation. Todd has worked across a variety of industries including mining, utilities, registry services, telecommunications, and government, where he has demonstrated his ability to lead teams through digital strategy development and the delivery of technology solutions that help organizations achieve their business objectives.
A strong desire to stay connected to his community has led Todd to become an active member of multiple Advisory Boards at Saskatchewan Polytechnic, and he has acted as a mentor on a number of initiatives that strive to connect the worlds of IT, academia, and business.
Joanne Baczuk , Director, Business Development, Saskatoon Regional Economic Development Authority (SREDA).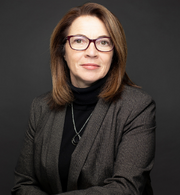 Joanne is Director, Business Development with the Saskatoon Regional Economic Development Authority (SREDA). She is a highly skilled Certified Treasury Professional with extensive experience in economic development and financial risk management. During various times at SREDA, Joanne has provided director leadership for the Business Attraction, Business Expansion, Economic Intelligence, Regional and Entrepreneurship Pillars. Prior to joining the SREDA team, Joanne spent several years with international uranium mining companies, Cameco Corporation and Uranerz Exploration and Mining. She was an integral part of Cameco's treasury team, providing oversight for day-to-day treasury functions, as well as being a financial advisor on cross functional acquisitions teams.
Brad Bly, Director of Commercializationand CEO, Ag-West Bio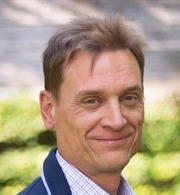 Brad Bly has a diverse background in finance, business, and economic development. He is a managing director at Ag-West Bio Inc. where he runs a unique technology investment fund and provides commercialization guidance to developing technology companies. Prior to Ag-West Brad worked in economic development project management and commercial funding with the U.S. Federal Reserve Bank and U.S. Treasury, and the Canadian banking industry in various senior positions. In addition Brad has senior level project management experience including commercial real-estate development and creation and delivery of new business enterprise. Brad is a certified Economic Development Finance Professional and a Professional Agrologist, with a solid foundation in business and economics, including a thorough understanding of the importance of innovation in economic growth and development. Brad is a past board Chair of the Saskatchewan Economic Development Alliance, and currently volunteers on numerous economic growth and development committees.
Jordan Dutchak, Executive Director and Co-Founder of Co.Labs.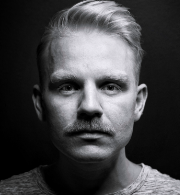 Co.Labs is Saskatchewan's Technology Hub. Co.Labs' mission is to work with high potential and high performing founders to take their technology from idea to $1M in annual revenues in under 3 years and with a smart cap table.
So far, his career can be summed up to "he takes risks". His core passion is solving complex problems, regardless of what sector or medium they present themselves in. He has been a co-founder of numerous startups, non-profits, and community initiatives. His long-term aspiration is to yoyo between private and public sector for the remainder of his life until the gas tank hits empty.
Dr. David Gerhard, Head of the Department of Computer Science, University of Regina.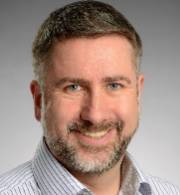 David is also an associate member in the Faculty of Media, Art and Performance, and Director of the aRMADILo research lab.
His research examines computational interaction with information-rich human data such as music, speech, vision and movement, recently focusing on Virtual Reality applications. He is regularly consulted by local and national media on issues of technology and its impact on society. He has won awards both for his university teaching and for his innovative research.
Dr. Aaron Genest, President, SaskTech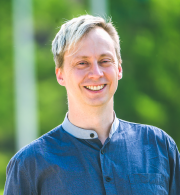 Dr. Aaron Genest is the representative for Mentor, a Siemens Company. SaskTech, founded in 2018, is an industry advocacy group of more than 80 organizations and businesses with corporate offices in Saskatchewan. Their goal is to address the technology labour shortage by working with government, educational institutions, and support agencies to ensure a robust labour force for technology and digital industries over this century.
Dr. Genest is a graduate of the University of Saskatchewan Computer Science program, the former Director of Customer Experience at Solido, and is now a Technical Operations Manager at Mentor after the successful acquisition of Solido by Siemens. Prior to his life in technology, he was a professional touring musician for ten years. He lives and works in Saskatoon with his wife, Dr. Emily Jenkins, and three children.
Randy Palazzo, Business Development Lead, SaskTel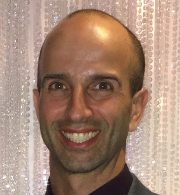 Randy has spent the last 20 years (18 with SaskTel) gaining hands-on experience on everything internal to the telecommunications world, but more importantly, supporting those who leverage it for their own business. He has been privileged to have a leadership role in the development of portfolio management and the delivery of various marketing strategies and business development opportunities for SaskTel. He has also experienced, learned some hard lessons, and overcome the challenges and opportunities for smaller businesses; including launching a start-up with his wife.
Randy loves the collaborative approach to driving innovation, currently in in a fast paced and every changing IoT focused business environment, and bringing his experience to help solve their problems like it was his own business.
Lynda Tityk, Executive Vice President, Glacier FarmMedia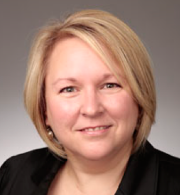 Glacier FarmMedia is Canada's foremost provider of agricultural new and information for farmers. Lynda has been associated with agricultural media since 1990.
In her current role Lynda heads Glacier FarmMedia's sales and marketing areas in addition to lending her corporate guidance to events such as Ag in Motion, Canada's Outdoor Farm Show, Farm Forum Event and Advancing Women in Agriculture.