myWorkspace
What is myWorkspace?
myWorkspace provides a virtual Windows desktop and software to complete assignments, print, and email.
Where can I access myWorkspace?
On-campus or off-campus, go to mySaskPolytech.ca and click on the myWorkspace icon.

On campus, Sask Polytech Library computers, and some labs at each campus, are dedicated myWorkspace labs.
Using myWorkspace
Logging On
Open a browser and go to mySaskPolytech.ca
Log on with your username@saskpolytech.ca and password and click on the myWorkspace icon
Click Log On
If this is your first time accessing myWorkspace, install the Citrix Receiver. Instructions can be found on the FAQ page. Otherwise, click Detect Receiver.
Select the desktop you want to use (if offered more than one option).
A desktop will open in a new window.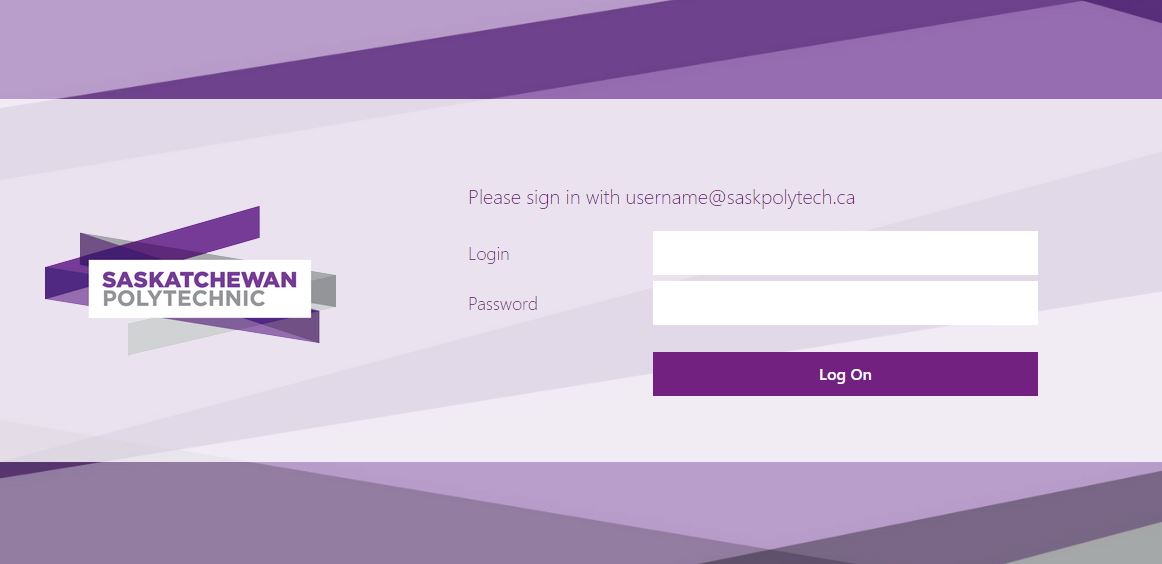 myWorkspace Menu Bar
Here you can:
Click Home and pick a different desktop
Manage preferences such as display
Send a Ctrl+Alt+Del
Go to full-screen

Please note: Files will not be retained on myWorkspace. Please ensure you save your files to your Sask Polytech OneDrive.
Logging Off
Once you are done working, go to Start menu, click the profile button and then sign out. Do not click on disconnect.