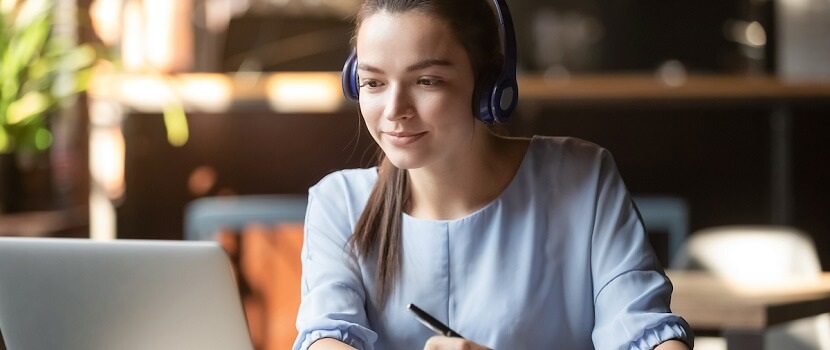 Accessibility Services is committed to ensuring that equal access for students with disabilities is provided at Saskatchewan Polytechnic. The accessibility consultants take pride in offering excellent services and supports. We are available to help you in person and from a distance. Students with disabilities together with their accessibility consultant work to identify the best solution for academic success. Accessibility Services looks forward to working with you to achieve your academic goals.
Please register with Accessibility Services as soon as possible.
Accommodation requests and supports are made through our online system called Accommodate, which is designed to help students and faculty facilitate accommodations at Sask Polytech.
Are you a student new to Accommodate for Accessibility Services? Each student is required to fill out an intake form, even if you have received services before. Register with Accessibility Services through Accommodate.
If you have filled out the intake form for Accommodate, you can access your account.
Extra resources are available to assist with Accommodate.
Accessibility accommodations
Whether you are a student who is accessing online or in-person courses, there is a broad range of supports including academic accommodations and assistive technology training available.
Sask Polytech Accessibility Services include:
Designated seating
As part of the Saskatchewan Polytechnic Education Equity initiative, a percentage of first year seats in select certificate and diploma program are available to persons with disabilities.
Learning related supports
While the definition of a reasonable accommodation is much larger, in this context a reasonable accommodation is intended to remove barriers resulting from a disability. Reasonable accommodations and services may include:
Extra time, quiet or private space for exams
A reader and/or scribe for exams
Reduced course load
Peer note-taker
Alternate-format course materials
Assistive technology
Adaptive technologies
Tutor funding
Reasonable accommodations are provided to students with disabilities. Accommodation does not require Saskatchewan Polytechnic to lower its academic standards or to relieve the student of the responsibility to develop the skills and competencies expected of all students.
Funding for learning supports
At times, there is a financial cost for various accommodations. Saskatchewan Polytechnic has a variety of funding options available for this purpose.
Qualified applicants with disabilities may be entitled to educational loans and grants.
For those who are eligible for a student loan, these grants may cover special learning support costs:
The Canada Student Grant for Services and Equipment for Persons with Permanent Disabilities
Saskatchewan Student Grant for Services and Equipment for Persons with Permanent Disabilities
Canada Student Grant for Persons with Permanent Disabilities
Please connect with Accessibility Services to obtain more information about these opportunities, or if you do not qualify for the above funding sources.
Easy Start Transition Workshop
If you are a student living with a disability, about to begin your post-secondary studies at Saskatchewan Polytechnic, the Easy Start Transition Workshop will provide a head start towards your success.
Check out the Easy Start Transition Workshop event page for more details.
Additional information
View our frequently asked questions.
Disability definition
A permanent or ongoing condition that might interfere with successful studies such as:
Attention-Deficit/Hyperactivity Disorder
Hearing impairment
Intellectual Developmental Disorder
Specific Learning Disability
Psychiatric or mental health disability
Physical/medical disability (including Fetal Alcohol Spectrum Disorder, brain injury and chronic health conditions)
Temporary disability
Visual impairment
Saskatchewan Polytechnic accepts the Human Rights definition of disability, refer to the Sask Human Rights Code, Section 2 (d.1) (pdf)
Documentation requirements
Contact us
Student Services will respond to voicemail and email messages within 24 hours.
Assistive technology
Having trouble with your assistive technology (Kurzweil, Recording Pen, C-Pen)? Please contact:
Heath Galenzoski, B.Ed., B.A.
Assistive Technologist, South (Moose Jaw and Regina)
heath.galenzoski@saskpolytech.ca
306-570-4592
Nicole Isabelle, M.Ed.
Assistive Technologist, North (Prince Albert and Saskatoon)
nicole.isabelle@saskpolytech.ca
306-659-4248