Co-operative Education Student of the Year
Each year, Saskatchewan Polytechnic celebrates National Co-operative Education Week by awarding the Co-operative Education Student of the Year Award. This award is intended to reward a Co-operative Education student who has demonstrated excellence over the course of the academic year including time spent on work terms. Selection is based on professional promise, academic achievement and practical application of theory.
Pauline Johnson

, Business Information Systems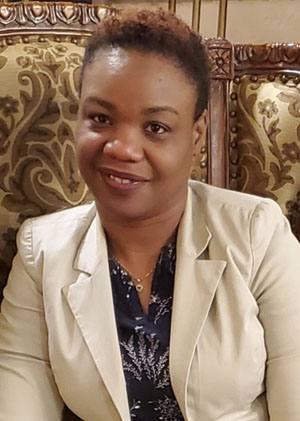 The 2019 Co-operative Education Student of the Year is Pauline Johnson, a full-time student enrolled in Business Information Systems program. In 2019, Pauline completed a Co-operative Education work term with Westridge Construction. During her studies, Pauline has maintained a very high academic standing. Pauline is an excellent ambassador for both Saskatchewan Polytechnic and Co-operative Education!
National Co-operative Education and Work-Integrated Learning Week was celebrated March 16 to 20, 2020.
It is celebrated each year by Co-operative Education and Work-Integrated Learning Canada (CEWIL Canada) to promote the value of Co-operative Education programs at its 79 university and colleges members across Canada.
Co-operative Education programs facilitate paid, training-related work terms for students in a variety of academic programs. It is a partnership between the student, the school, and industry which produces significant benefits for all three.
Saskatchewan Polytechnic Co-operative Education currently provides co-op programming for 14 academic programs. Students are placed on work terms varying in total length from six to twelve months with employers all across Canada but mostly in Saskatchewan and Alberta.
In 2019, co-operative education earning and wage statistics:
$8,040,611 for total earnings
$21.58 average hourly earnings
$14,409 per 4-month work term
In addition to the significant academic and training benefits of co-op, these earnings help students to finance their education.