Saskatchewan Polytechnic announces winners of Student Sustainability Innovation Competition
Six students selected to attend UNITE's Camp 2030, a prestigious event for young thought-leaders in upstate New York
April 20, 2023 – Today students pitched innovative ideas to solve sustainability challenges for a chance to win a spot at UNITE's Camp 2030 in upstate New York as part of Saskatchewan Polytechnic's first annual Sustainability Day. Six students working individually or in pairs were announced as the winners at the competition finale.
"This competition asked students to come up with innovative solutions to problems related to one of seven United Nation's Sustainable Development Goals (UN SDGs) that will be a focus at Camp 2030, says Dr. Susan Blum, associate vice-president, Applied Research and Innovation. "This unique competition encouraged students to think like sustainability leaders, contributing to a better and more sustainable future. Congratulations to this year's participants and winners!"
"Congratulations to all of the students who participated in the Student Sustainability Innovation Competition," says Dr. Larry Rosia, Sask Polytech president and CEO. "Your innovative ideas are truly helping lead the rise of polytechnic education. For the six students who will represent Sask Polytech internationally, joining other pioneering young thinkers from around the world at this important summit, we wish you every success at UNITE's Camp 2030."
The competition winners will be awarded a place at Camp 2030, including travel to and from the event, from September 11-16, 2023.
2023 Student Sustainability Innovation Competition winners
Anson Chen

(SCBScN program)

A new experience-based pedagogical approach for teaching nursing students IV skills

Suggested implementing programming within the curriculum to specifically provide for more hands-on IV access and medication administration experience in the clinical setting will improve the confidence of new graduate nurses and hopefully increase retention rates within the health care system.

Relevant UN SDGs: Goal 3 (Good health and wellbeing) / Goal 4 (Quality education)

Darien Dyck

(Psychiatric Nursing advanced diploma program)

Initiative to improve wellbeing and treatment of caregivers with attention-deficit/hyperactivity disorder (ADHD)

Continue support for student research in the field of ADHD as it relates to caregivers, such as more awareness of the importance of research and detailed descriptions of future research opportunities.

Relevant UN SDGs: Goal 3 (Good Health and Well-Being) / Goal 4 (Quality Education) / Goal 10 (Reduced Inequalities) /Goal 17 (Partnerships)

Joel Glines

(Business diploma program)

Exploring an upstream approach to poverty reduction to increase the health and well-being of individuals living in poverty

Provide additional upstream approaches to poverty reduction aimed at preventing the gradual slide into extreme hardship through a financial literacy course/program offered through a micro-credential.

Relevant UN SDGs: Goal 3 (Good health and wellbeing) /Goal 4 (Quality education) / Goal 10 (Reduced inequalities)

Nicole Kennedy

(Therapeutic Recreation diploma program)

Community & social integration: Increasing outcomes for students with disabilities through recreation therapy

Increase opportunities for wellbeing in the community through implementing funding opportunities for recreation therapy in K-12 schools, as well as opportunities for ongoing recreation therapy research.

Relevant UN SDGs: Goal 3 (Good health and wellbeing) / Goal 4 (Quality education)

Onyinye Uzor

(Computer Automated Systems Technician diploma program) and

Ebuka Aniasonwa

(Innovative Manufacturing diploma program)

Health staff shortage in relation to Saskatchewan's health industry

Increase technology, education, innovation and community engagement to improve health service levels. Specifically, supply education and training programs; expand health worker training to underrepresented groups; support continuing education and professional development; offer incentives such as bonuses, relocation aid, and student loan repayment programs to attract healthcare professionals to the region.

Relevant UN SDGs: Goal 3 (Good health and wellbeing) / Goal 4 (Quality education)



Sask Polytech's first annual Sustainability Day included in-person and virtual events on all four campuses to celebrate the important work being done by students and employees that contributes to sustainability and the UN SDGs. The day included poster presentations, lightning talks and social events to promote collaboration.
Sustainability is one of Sask Polytech's four key values, and feeds into it's vision and mission— to lead the rise of polytechnic education and empower a better Saskatchewan. Sask Polytech plans to make Sustainability Day an annual event to coincide with Earth Day.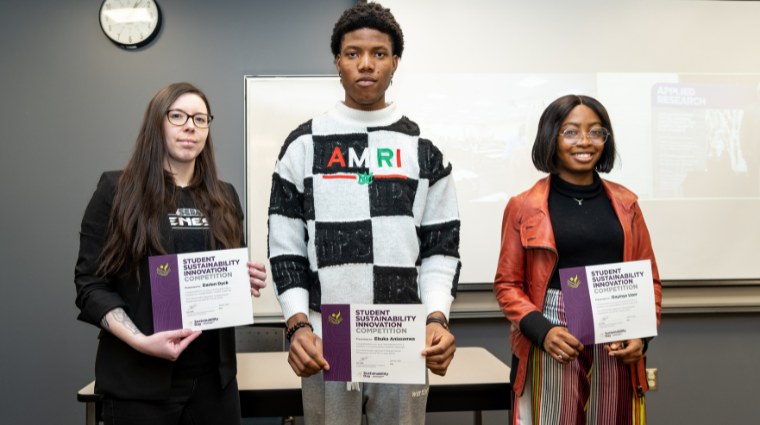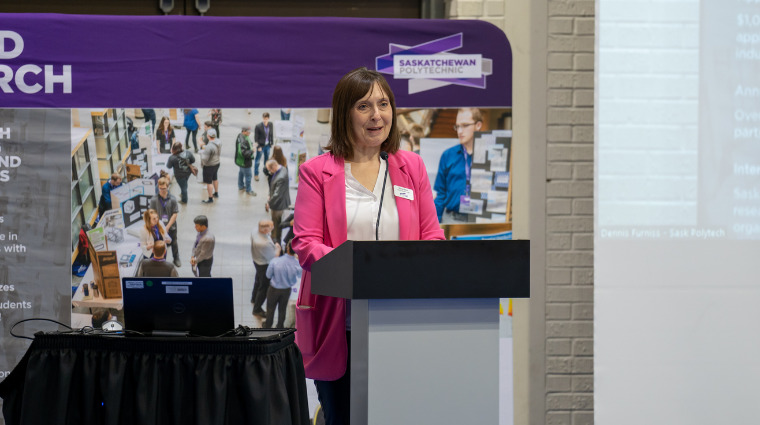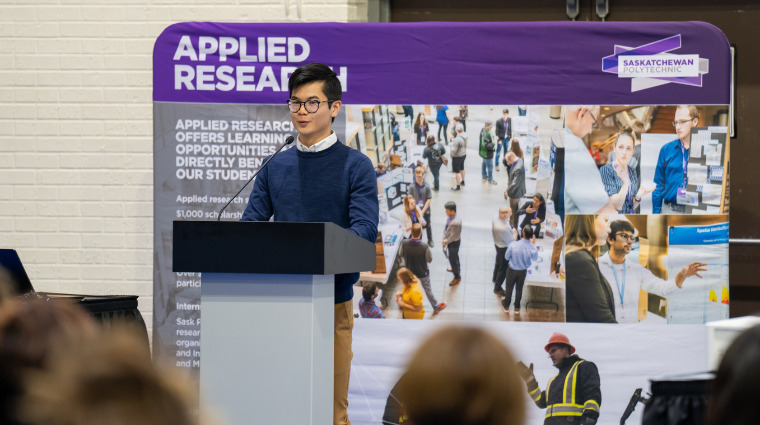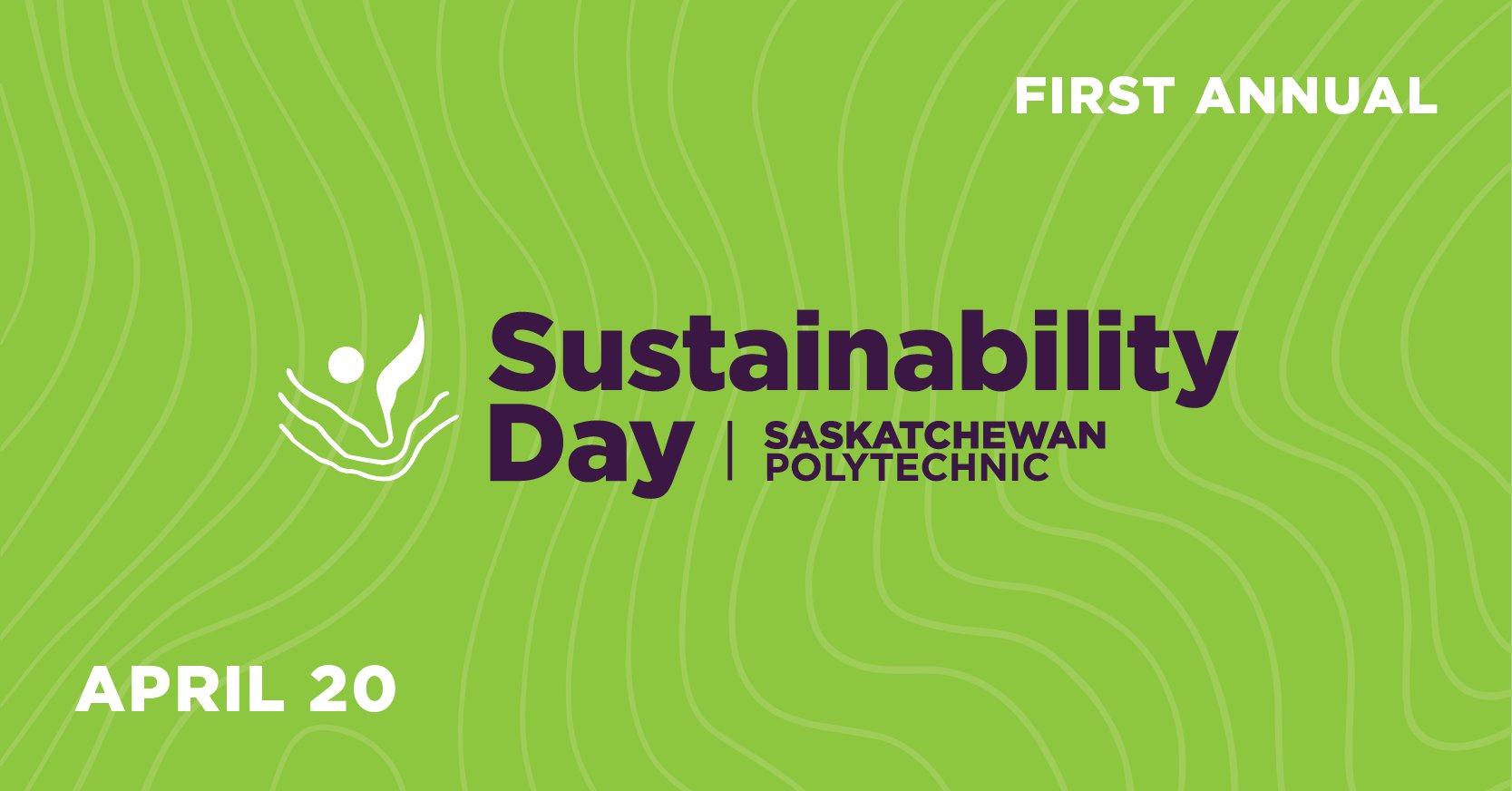 Learn more at Sustainability Day.
---
Saskatchewan Polytechnic is signatory to the SDG Accord. Sustainable Development Goal alignment is one of the ways Sask Polytech is leading the rise of polytechnic education.