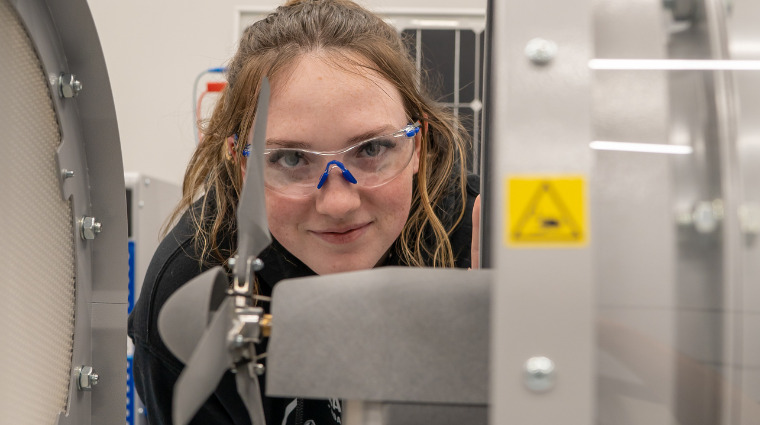 Sask Polytech celebrates female students studying STEM programs on International Women's Day
After a nearly 20-year teaching career Racquel Hilbert made a bold choice to uproot her family from their hometown in Humboldt, temporarily moving to Moose Jaw to study Civil Engineering Technologies (Water Resources) at Saskatchewan Polytechnic. "I love water, I love water resources, I'm excited about what I'm learning." Hilbert adds, "This is a fabulous program and a great career option. Water isn't going anywhere; more women should consider a career in civil engineering."
Hilbert has had a side-gig for many years working for Wolverine Drilling, a well drilling contractor in Humboldt. She answered phone calls and replied to emails in the evenings and on the weekends to make some extra money to supplement her teaching salary to support her family of six. Recently she decided to take the plunge and explore a water resources career. She completed her co-operative work terms with Wolverine Drilling and is looking forward to future opportunities with the company.
"People don't understand the importance of having a water management strategy. The public is not educated on the importance of our water systems. Water is one of our most important natural resources. Everyone requires water, it's a very important aspect of our lives," says Hilbert. "Once people understand how this diploma is applicable, the money they can make and the job stability they could have, they are interested in learning more."
Hilbert's passion comes through when discussing her co-op term and future employment opportunities. "This work is flexible, there is office work and field work, and it's interesting. How do we choose one well over another well? How do we make decisions on accessing and managing water? At Sask Polytech we learn about ground water, potential flooding issues, remediation, surface water, water sheds, analysis of aquifers, well design, water data collection and analysis, there is so much to learn!"
Hilbert is the only woman in her water resource cohort and in water resources at Wolverine Drilling. She admits, it would be nice to have other women around, but says her classmates and colleagues are great. "We work well together as a team; I bring a unique perspective. There are a lot of water-related job opportunities across the province in mining, oil and gas and government. It's a career more women should consider."
Hilbert's future is flowing in the right direction. "It's been a challenge, but I'm not giving up. My kids see how hard I'm working. They are proud of me and what I'm doing for our family."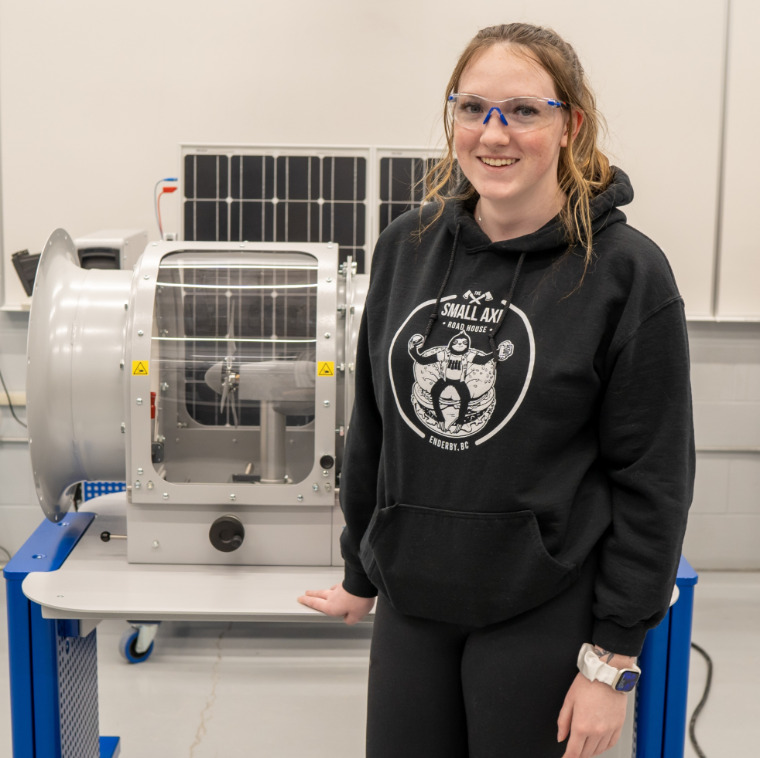 Teagan Knoll is another female student, pursuing a science, technology, engineering, and mathematics (STEM) career. Following in her father's footsteps Knoll enrolled in Sask Polytech's Mechanical Engineering Technology (MET) program with a goal of becoming a mechanical engineering technologist. "In high school I enjoyed math, physics, problem solving and figuring out calculations. This is a great program because I can apply my learning to real life situations," says Knoll.
"My dad studied the same program. He was really happy when I told him I wanted to study MET. I understand what he does now. We can talk about what I'm learning in class and what he's doing at work."
Knoll is one of three women in her class. She encourages more to study MET. "There are lots of mechanical engineering jobs available and everyone is looking to hire more qualified women. It's a good paying job with lots of opportunities."
Knoll shares that sometimes it's hard being a female student in a male dominated program, but she has support from her family. Her advice for other women in STEM? "Don't let the pressure get to you, if you are the only one, do your best and ignore what the guys say."
Knoll has a job lined up this summer with Ram Steel in Saskatoon.
Harsh Saini, an international student from India, is in her second year of the Computer Engineering Technology diploma. She came to Sask Polytech based on a recommendation from her sister who graduated from the Business (Accounting) diploma in 2018. "My sister said that this would be a great program for me, it has a co-op term that will provide work experience before I graduate, which will help me get a job after I graduate," says Saini.
"Since I was a child, I've always been fascinated with computers. I love problem solving."
Saini is currently on a co-op work term as a technical analyst with the Regina Catholic School Division, so problem solving is a great asset. "I drive around the city, traveling to the different schools, troubleshooting and fixing their technology, including computers, laptops and printers. It's a different issue every day. It's busy. I blink and the day is done."
She says this co-op placement is a great learning opportunity and her co-workers are always available to help determine a solution. "My colleagues encourage me to ask questions, they make me feel like I've known them for years. I'm very happy here."
Saini is the only woman in her cohort at Sask Polytech. She doesn't mind as she loves what she is studying, "The Computer Engineering Technology diploma focuses on hardware and software. This opens more job opportunities."
Her favourite assignment so far has been creating a remote-control car. "I made the hardware and did the coding. It's satisfying creating something from nothing. I started from scratch and problem solved to make the car work as smoothly as possible."
Trying to describe how the final project made her feel, Saini says, "It's hard to explain, I can't find the words, it's a wonderful feeling. Knowing I can think of something from my imagination and make it, knowing that I made it, it's been the most rewarding part of this program for me so far."
Saini encourages other women to apply for the Computer Engineering Technology diploma, "Although I'm the only woman in my cohort, once you start working, you will see other women in the field. If you enjoy it, there will be people along the way to support you and help you succeed."
Brenda Suru is excited to see more women studying in STEM programs. She has been a faculty member with Sask Polytech for nearly 40 years, starting out as a computer science instructor. She was one of two female computer science instructors at the time and has been a pioneer in the field ever since. She is currently the interim dean for the School of Mining, Energy and Manufacturing; the School of Natural Resources and Built Environment; the department of Co-operative Education and Sustainability-Led Integrated Centres of Excellence (SLICE).
"These women are an inspiration to me," says Suru. "Historically, women have been underrepresented in STEM fields. The world is facing many complex challenges in areas such as climate change, global health pandemics, social justice, food and water security, to name a few. We need more women in these fields to bring their unique and much-needed perspective to solving these complex problems. Women are extremely innovative and their participation is desperately needed to find solutions to these challenges."
Cheers to all the women in STEM. Let's celebrate them this International Women's Day.
Many full-time programs still have available seats for fall 2023. Find a program and apply today.
---
Saskatchewan Polytechnic is signatory to the SDG Accord. Sustainable Development Goal alignment is one of the ways Sask Polytech is leading the rise of polytechnic education.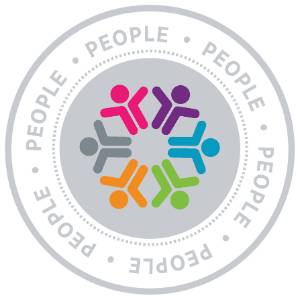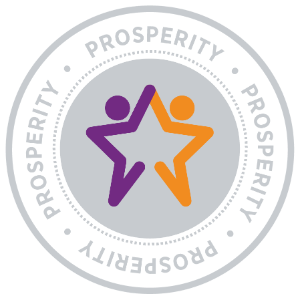 Published March 2023.