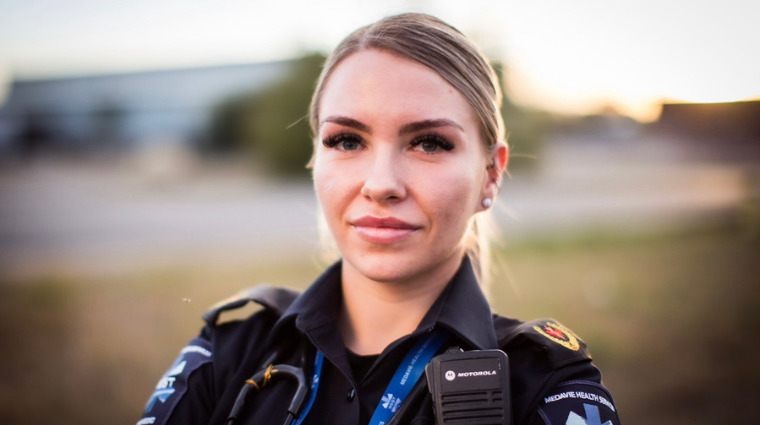 Appearing on a television show wasn't something Taylor Steinacher envisioned when she entered paramedicine.
Steinacher can be seen on Paramedics: Emergency Response, a documentary series that follows teams of paramedics at Saskatoon's Medavie Health Services West as they respond to 911 emergency calls. The show depicts the emergency side of the job, though Steinacher emphasizes that community paramedicine is also a big part of their work.
"My friend convinced me to join her on the show. It was an interesting experience," says Steinacher, an advanced care paramedic. "It's nice to show people what we do and give them a better understanding of what we're here for. It's not just car accidents and heart attacks. Paramedicine is a lot of social work and education. We are a huge community resource."
At age 23, Steinacher was working three jobs and looking for something with more meaning, which led her to enroll in the Primary Care Paramedic (PCP) program at Saskatchewan Polytechnic. "I always knew I wanted to do something with a purpose behind it. Something where I was giving back to the community, something that had an impact," says Steinacher.
However, two weeks before starting her training, Steinacher was involved in a gut-wrenching incident. Her vehicle was sideswiped by a speeding pickup truck. After following the vehicle, she noticed it was her father's work truck but he wasn't one of occupants. Steinacher rushed to locate her father and discovered he had been stabbed over 20 times. Against all odds, her father made a full recovery from wounds that narrowly missed his heart and other organs. The terrifying incident solidified her need to become a paramedic and continues to fuel her desire to help people.
"I don't ever want anyone else to feel what I did in that moment," she says. Steinacher was thankful that the Sask Polytech program offered her the flexibility to stay in her home community of North Battleford near her family and continue to work while she earned her certificate over two years.
"I didn't know how much I would love paramedicine. I can't see myself doing anything else. I'm doing something that matters to the community and to people." Her passion for the work and career aspirations led her to take the Advanced Care Paramedic (ACP) program at Sask Polytech, which builds on the PCP program.
"Both the Primary and Advanced Care Paramedic programs prepare students for a variety of high-pressure situations with hands-on training in our simulation centres and through practicums," says Terry Hastings, interim associate dean, School of Health Sciences. "The ACP program allows primary care paramedics a chance to enhance their skills and prepare for leadership roles."
"The PCP program is very challenging especially if you don't come from a healthcare background because you're learning everything new. The ACP program was easier in a sense because I already had that knowledge foundation. It was still challenging but ultimately very rewarding," notes Steinacher. She highly recommends the Sask Polytech program for anyone interested in becoming a paramedic because of the focus on hands-on experience, in-depth learning scenarios and passionate instructors.
"He is very passionate and that's what makes a difference," Steinacher says about instructor Kim Johnston. "When you care it shows in your teaching and people are going to do better because of it." She continues, "They make sure you're prepared to go out there. I've never felt stress in the field the way I felt it in a scenario while learning at Sask Polytech."
Just a year and half into her career as an advanced care paramedic, Steinacher was caught completely off guard when she experienced a seizure for the first time. In a surreal experience, roles were reversed and she became the patient. Neurologists confirmed that Steinacher has epilepsy. The diagnosis is very new for her and has complicated her work; she is unable to drive an ambulance and is limited to working day shifts.
With big ambitions and a vision for where her career could take her, Steinacher has had to rethink her plans, "It's put my career into perspective. What I thought my career would be is definitely not what it will be."
Despite being frustrated and hurt by her diagnosis, Steinacher says it's important for her to share her struggles. "I want people to know they can still do what they want to do regardless of their situation. I'm going to figure out what else I can offer this profession," she says confidently. Although Steinacher is still processing her diagnosis and plans for the future, she is optimistic. With a passion for helping and training people, she hopes one day to explore educating aspiring paramedics. "I love making people better, not just our clientele but my co-workers. I enjoy leading by example and showing people how to do different aspects of the job."
You can catch Steinacher on season seven of Paramedics: Emergency Response on Citytv Saskatchewan, premiering March 30, 2023.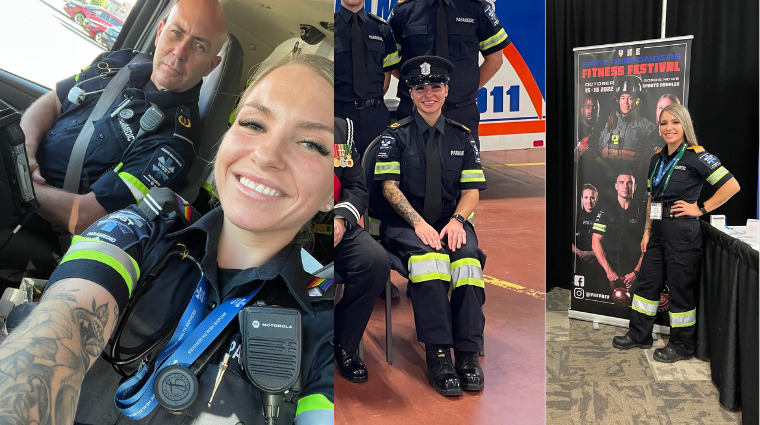 Visit the Sask Polytech website for more information on the Primary Care Paramedic and Advanced Care Paramedic programs.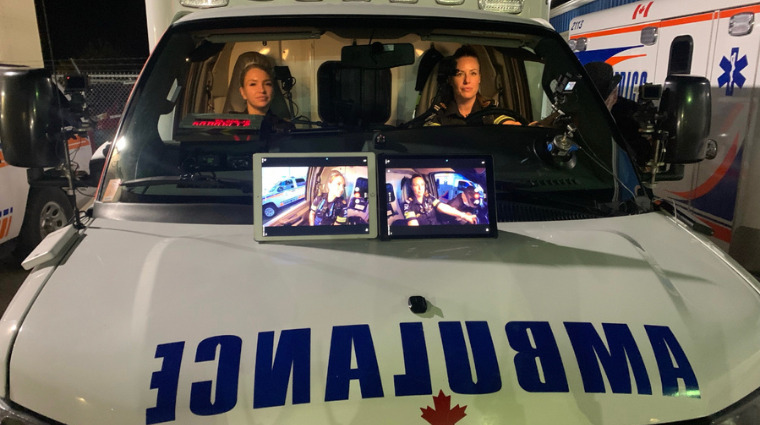 Many full-time programs still have available seats for fall 2023. Find a program and apply today.