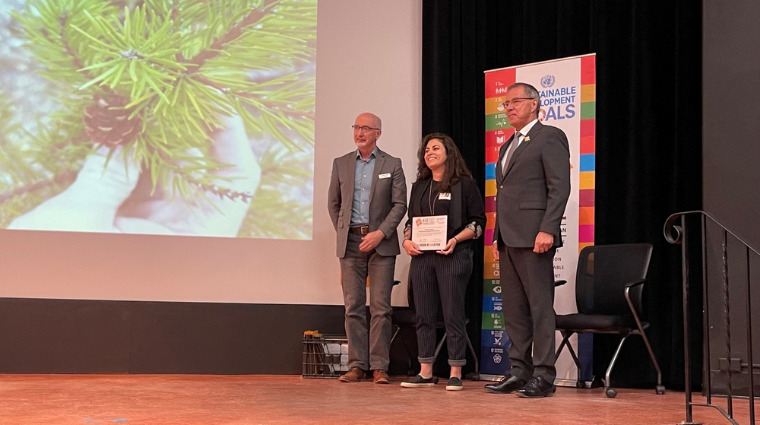 Saskatchewan Polytechnic researchers Ramon Ricafort, and David Halstead and Leila Benmerrouche jointly, accepted two awards for Education for Sustainable Development at the annual RCE Saskatchewan Awards on May 4, 2022. The recognition by the Saskatchewan Regional Centre for Expertise (RCE) in Education for Sustainable Development (ESD) is for Ricafort's current research on adding recycled plastic waste to concrete for commercial application and Halstead's and Benmerrouche's research on biochar as a soil remediation additive.
Ricafort's research has potential benefits for both the construction and engineering industries, but also educational potential for the end consumer of plastic products that wind up in recycling facilities or landfills. An instructor in the Engineering Design and Drafting Technology program at Sask Polytech's Moose Jaw campus, Ricafort won a previous RCE award in 2020. "Receiving another award for his research from RCE Saskatchewan is further acknowledgement that his work, and the larger project of making sustainability applied research and education a focus at Sask Polytech, will have a positive impact on the environment for years to come," says Dr. Robin Smith, academic chair for SLICE.
Halstead and Benmerrouche work out of Sask Polytech's School of Natural Resources and Built Environment at Prince Albert campus. Their research on biochar has similar potential for long-reaching benefits to more than just the industry partners who initially engaged them. By pairing research with unique student opportunities and industry knowledge sharing, all participants in their research are now better positioned to develop new approaches and technologies for incorporating biochar into a variety of other sustainability initiatives, whether in industry applications or in ongoing research.
Those unfamiliar with the concept of RCEs or ESD and the related United Nations' Sustainable Development Goals, or SDGs, may find their heads spinning with the acronyms and wonder what these awards are about, or even why they're important. But important they are. As one small step, applied research of the kind these researchers are doing with industry partners has the potential to have important regional benefits—and those regional benefits, when added together with others, have great impact for the planet.
Nearly 20 years ago, the UN General Assembly put into motion a lofty plan to further sustainable development through education. Led by the United Nations Scientific and Cultural Organization (UNESCO), an official Decade of Education for Sustainable Development stressed the need to reorient existing education towards sustainability—and to make it meaningful at a local level.
Much has happened in the years since, but one significant outcome has been the creation of a global, multi-stakeholder network of Regional Centres of Expertise on Education for Sustainable Development. These centres focus on promotion of sustainable development through research and education within a local context. As of January 2022, over 170 RCEs have been officially acknowledged by the United Nations University. Saskatchewan is home to one of only six RCEs in Canada. As a key partner, Sask Polytech is proud to be a member of the Global RCE Network. This work will be further amplified through the newly launched Sustainability-Led Centres of Excellence (SLICE).
RCEs bring together groups that facilitate learning towards sustainable development in local and regional communities. To qualify as an RCE, applicants to the Global Network must have four core elements: governance, collaboration, research and development, and transformative education.
RCEs are made up of more than just the higher education institutions that often form their core. The Global RCE Network explains that RCEs play a crucial role in implementing action towards education for sustainable development using their local knowledge and global network. By definition, RCEs link formal education (research centres, higher education institutions, high schools, primary schools) with non-formal and informal education (museums, parks, local government, community, media, business and industry, non-governmental organizations) through a series of horizontal, vertical and lateral connections.
Sask Polytech's Hannin Creek Education and Applied Research Centre (HCEARC), which falls under SLICE and operates in partnership with the Saskatchewan Wildlife Federation, is an example of this model. The centre was recently highlighted in a publication by the UN University about RCE biodiversity work. HCEARC is the only boreal field station in Saskatchewan, and is ideally suited for environmental studies, ecological research, post-secondary, and youth education. Under its roof, and often outdoors, it brings together formal and non-formal education to great benefit—delivering applied research and new teaching and learning opportunities at a regional level.
An accompanying video produced by the UN University features a Sask Polytech applied research project on Lake Sturgeon undertaken as part of the Hannin Creek centre. With grant funding provided by the Natural Sciences and Engineering Research Council of Canada (NSERC), and working with industry partner Cenovus Energy, the applied research team evaluated the reproductive potential of the endangered fish. Student intern and researcher Maycie McWillie notes that, "although the study is still ongoing, their work has raised community awareness through citizen science and media publicity." This type of sustainability-focussed research with a strong educational component is what UNESCO had in mind all those years ago.
Dr. Susan Blum, associate vice president of Applied Research and Innovation, agrees, noting, "Recognition by RCE-Saskatchewan tells us that our sustainability-focussed research is making a difference at the local level. Congratulations to Ramon, David and Leila for this well-deserved recognition and thank you to all of the researchers for the difference they are making in Sask Polytech's sustainability efforts."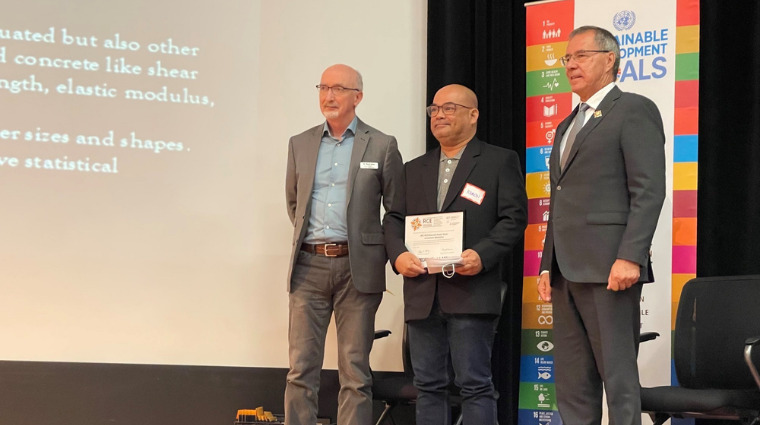 ---
Saskatchewan Polytechnic is signatory to the SDG Accord. Sustainable Development Goal alignment is one of the ways Sask Polytech is leading the rise of polytechnic education.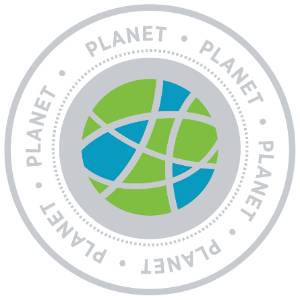 Published May 2022.