Study abroad opportunity takes Sask Polytech students to Mexico
Indigenous students in Justice Studies program participate in Intercultural Study Tour
Indigenous students from Saskatchewan Polytechnic's Justice Studies program had the opportunity to expand their education to Mexico thanks to a study abroad opportunity funded by the Global Skills Opportunity Fund (GSO).
The Autonomous University of Yucatan, Mexico (UADY) played host to the group for two-weeks at the beginning of May. The UADY Faculty of Law gave the students a presentation on the Mexican judicial process where they could compare the Canadian and Mexican justice systems. The group toured the Yucatan jail and learned about the facilities and services available. Included in this presentation was the importance of family interactions as part of the re-integration process prior to an inmate's release.
The students experienced Mexican and Mayan culture through intercultural activities such as language and history classes. They learned about the people, traditions and culture by experiencing local traditions, customs and cuisine, and by learning with Mexican students.
"The study abroad project provided students and chaperons alike an opportunity to experience Yucatan, Mexico from a real-world perspective," said Terrance Fleury, program head. "The opportunity to learn about the Mexican judicial process and from UADY was very valuable for our students. It gave them an opportunity to compare our systems in Canada to those in Mexico."
Being emersed into the Mayan culture was a highlight for many of the students who found similarities with their own culture in Canada.
"What I am taking home, taking back to my family, is that we aren't too different culturally, from the Mayan people," said first-year student Tamara Janvier. "Everybody [in Mexico] takes pride in their work and their family. I would like to show everyone [in my community] that we should be thankful."
"I'm very thankful for the chance to study in Mexico and to get to know the people, to learn about their culture and how they relate to all of the things around them," said first-year student Alphonse Disain. "Meeting the Mayan people was so eye opening. It was interesting to compare what we have in Canada to what they have in Mexico and what they are thankful for every day. We can learn from that."
The Sask Polytech students are the first cohort of the Saskatchewan Ambassadors program developed by the Ministry of Advance Education. The Honourable Gene Makowsky, who was Saskatchewan's Minister of Advanced Education at the time, was on hand to develop the partnership with UADY and congratulate the students.
The trip was made possible through Global Skills Opportunity, the Government of Canada's national outbound student mobility pilot program. The program aims to empower post-secondary institutions to increase the participation of Canadians in international learning opportunities — especially students with disabilities, Indigenous students and those from low socio-economic backgrounds who have traditionally faced barriers to participation. Global Skills Opportunity is an integral component of the Government of Canada's International Education Strategy. It is administered jointly by Universities Canada and Colleges and Institutes Canada. Projects are designed, implemented, and managed by participating universities, colleges and institutes across the country. This decentralized approach allows post-secondary institutions to create projects that best serve the needs of their students and their communities.
Saskatchewan Polytechnic is committed to global engagement, which includes providing opportunities for Sask Polytech students to participate in global study abroad opportunities. In addition to technical skills, employers are increasingly looking for graduates with global skills. Studying abroad can provide improved intercultural communication, greater flexibility and increased global knowledge. To learn more about the International Study Abroad opportunities at Saskatchewan Polytechnic, visit International Mobility (saskpolytech.ca).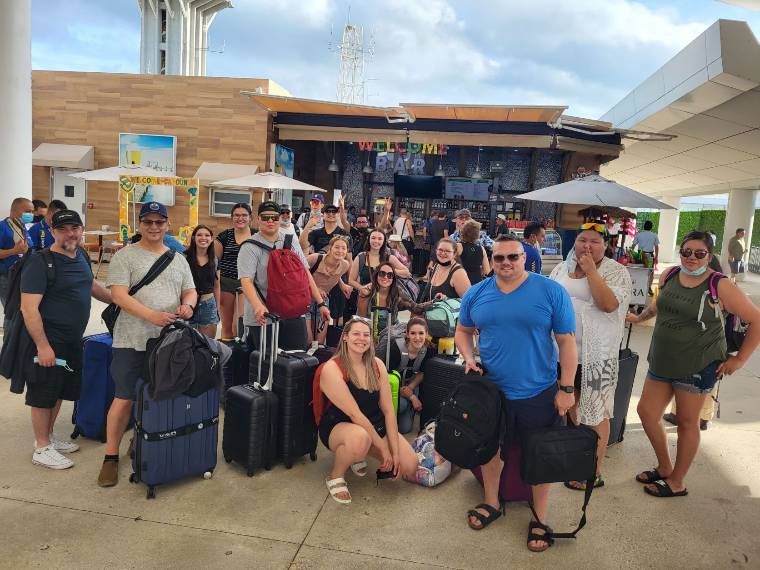 The group of students and chaperones at the International Airport in Cancun, Mexico after 17 hours of traveling from Saskatchewan.

Tekit, Mexico: The Sask Polytech students met members of the Mayan community and students from Project Yucatan, a community-based program focused on the training of future professionals in ecoculture tourism. Sask Polytech students learned about the Mayan lifestyle and were able to relate it to their own ways of living back home. 

Students took part in a Mayan Culture class at the Institutional Centre of Languages (Centro Institucional de Lenguas) with professor Zandra Prunera. They also had the opportunity to visit and learn from the faculty of Law at UADY where they compared Canadian and Mexican justice systems. 

State of Yucatan jail: Francisco Brito, general director of the jail gave a tour to the students who were able to compare Mexican facilities and services to those in Canada. They learned the importance of family interactions in the process of re-integrating released inmates back into society. 

Chichen Itza, one of the Seven Wonders of the Modern World: students learned about ancient architecture and pre-colonial traditions and ceremonies such as the ball game of Poc Ta Poc. 

Ek' Balam Mayan cenote: students enjoyed a swim after meeting members of the community and learning their traditions.

Museum of Popular Art: Alphonse is seen with a display of handcrafted items. The displays showed how Indigenous communities in Mexico told stories through art such as pottery, embroidery and paper-mache.

Museum of the Mayan World: students learned about the history of the Mayan culture and similarities to their own communities.

Telchac, a recently discovered Mayan site: Sask Polytech students visited the site of Catholic churches which were built in the 1600s on former Mayan ceremonial lands.  

The group shows off their certificates at UADY with Sask Polytech and UADY staff. Pictured in the back row, from left to right: Kevin, Stan, Angela, Kierrah, Emmet, Tamara, Chaz, Alphonse, Bradley, Andres (UADY), Elsa (UADY), Terry, Karina (UADY). Front row from left to right: Kiela, Kelsey, Cienna, Nikkita, Karissa, Chelsea, Cassidy and Laureen. 




Dinner at the Restaurant Amaro, a traditional Yucatecan Restaurant.

During the sharing circle, Sask Polytech students spoke about their experience during the trip.
---
Saskatchewan Polytechnic is signatory to the SDG Accord. Sustainable Development Goal alignment is one of the ways Sask Polytech is leading the rise of polytechnic education.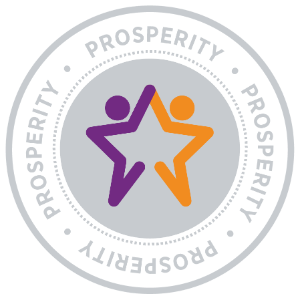 Published June 2022.