Reaching the pinnacle
Michelle Chupik enrolled in the Integrated Resource Management program as the first step to achieving her career goal.
Today, Michelle Chupik (IRM 2013) is an aquatic habitat and population ecologist with the province's Water Security Agency (WSA). Based in Moose Jaw, she provides support on assessments, research, monitoring and regulatory compliance work for WSA projects and operations.
Michelle was born and raised on a mixed farm in northeast Saskatchewan, about an hour or so north of Yorkton. Her dad is a farmer, her mom an RN working in long-term care. Michelle remembers she and her three older siblings spending a lot of time outside, roaring around on ATVs, making their own fun, going hunting and fishing with their dad.
"I pretty much grew up outdoors," Michelle says. "I knew I wanted a job that let me work outdoors or with wildlife. My parents always let us know that they would support whatever post-secondary path we chose, so long as we went to post-secondary. I planned to follow my siblings and take Environmental Science at the University of Saskatchewan."
A career fair in Regina redirected her attention to Saskatchewan Polytechnic. She attended a presentation by Dr. Hamilton Greenwood, program head of Natural Resource Technology programs at the time. "His presentation really sold me on the Integrated Resource Management (IRM) program," she remembers.
"My time at the Sask Polytech Prince Albert campus was wonderful. I made friends for life in my program," she says. "We still talk about our days there, especially the fall and winter camps. Those field camps were a chance to really get our hands dirty doing all the things we were learning about in class."
Looking back today, Michelle is even more appreciative of the practical training she received at Sask Polytech. "In my job, I meet a lot of people who don't have that same hands-on field experience and training, and that shows me just how important these practical skills are."
Sask Polytech programs are well-known for their applied learning and transfer credit opportunities. Michelle went straight from Sask Polytech to the University of Regina—the ability to use the IRM program as a ladder into a university degree program was a key influencer in her decision to attend Sask Polytech.
After graduating two years later with a degree in Environmental Biology, Michelle spent the next several years working in various jobs: contract laboratory assistant, wildlife technician, avian monitor and conservation program specialist. But she wasn't finished with school.
"Every job I had was in my career wheelhouse, but I knew they were just stepping stones. The kind of job I wanted required a minimum of a master's degree," Michelle says.
In 2018, Michelle was accepted into a master's program at the U of R. Two years in she landed a career position with the Water Security Agency. Over the next year, she pulled double duty, working full-time and spending evenings and weekends on her thesis. Her efforts paid off with a prestigious award for outstanding master's thesis as well as her M.Sc. designation.
Today, nine years after completing the IRM diploma, Michelle is on top of her professional world. "I've worked really hard to get to this position, and this is the work I want to be doing," she says.
Sask Polytech program advisory committees provide a strong and effective link to industries and businesses in the Saskatchewan community. Committee members come from a wide variety of backgrounds (public and private sectors). They are leaders in their fields who act as advisors for credit programs.
Recently, Michelle's name was added to the list of potential candidates for the IRM program advisory committee. It's an honour she would gladly accept. "Whatever I can do to help the program stay exciting and relevant for future students, I'll do," she says.
Learn more about Sask Polytech's Integrated Resource Management program.
Join the Sask Polytech alumni community! Register as an alumni today.
---
Saskatchewan Polytechnic is signatory to the SDG Accord. Sustainable Development Goal alignment is one of the ways Sask Polytech is leading the rise of polytechnic education.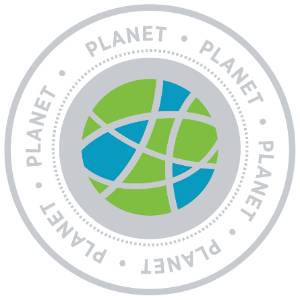 Published April 2022.