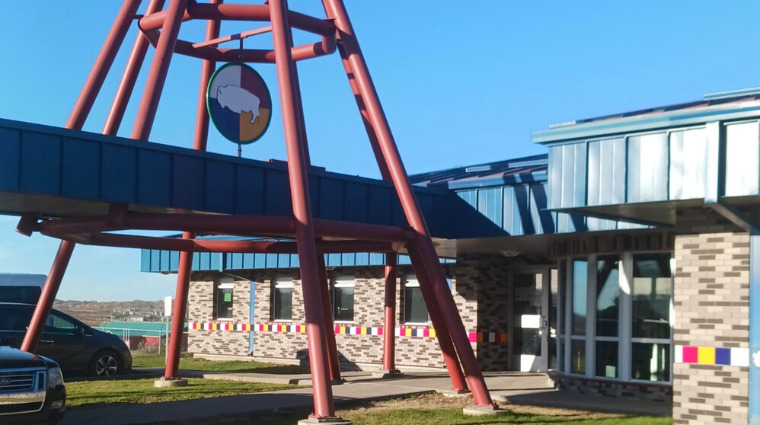 Saskatchewan Polytechnic Health Information Management (HIM) graduate, Ilona Monkman, is one of Canada's first HIM professionals to work in a First Nations' health centre.
"I did my practicum at Sturgeon Lake Health Centre, and was hired before I graduated," says Monkman. "To my knowledge, there aren't many First Nations that have centres like Sturgeon Lake Health Centre with health information departments. This First Nation has made some incredible additions to their health services in the last few years."
In the 1990s Sturgeon Lake First Nation's governance transferred control of first-level services, including health care, from what was then the First Nations and Inuit Health Branch of Indian and Northern Affairs Canada. This enabled the First Nation to develop its own holistic model of health care blending western and traditional Cree practices.
"It's an exciting time to work at the centre and use my training to benefit the community," Monkman said in an interview with the Canadian Health Information Management Association (CHIMA). "The United Nations shares that Indigenous peoples have the right to their traditional medicines and to maintain their health practices. Self-governance is an important aspect of this. Maintaining health records and data are vital to reconciliation and Indigenous rights."
HIM professionals connect the worlds of health and data to accurately tell the health story of their patients. Although many people may not think about health information when visiting a clinic or hospital, this data is playing an increasingly important role in Canada's health system. Sask Polytech's HIM two-year diploma program prepares students with the skills and knowledge to be at the forefront of managing critical health information.
HIM professionals work in a variety of settings. They are leaders of health care teams and work as practitioners, coordinators, or analysts within health authorities, and cancer and government agencies. Monkman is the Health Information Management practitioner for Sturgeon Lake Health Centre. She shares, "My training and experience with technology and software were vital to my success. I am grateful that Sask Polytech's HIM program set me up to understand how different health care professions and disciplines interact with each other. I was a lot more prepared than I expected for the work environment."
"Applied hands-on learning is the cornerstone of Sask Polytech's HIM training," says Ida Sadowski, a Sask Polytech HIM instructor. "We work with industry partners to set up practicums and projects for students to gain real world experiences and make important industry connections. Many of these relationships lead to employment, Ilona is a great example of this. We are very proud of the work she is doing."
Sadowski adds that throughout the HIM curriculum there is content on multiculturalism and Indigenization to help prepare students for their careers. "Our students participate in the Kairos Blanket Exercise, learn about issues Indigenous peoples may experience in the health care system, and learn about the significance of the tipi in Indigenous culture," she says. "Students are encouraged to embrace and share their culture, through conversations about food, traditions, humour or other unique aspects."
Another important learning opportunity is Sask Polytech's Interprofessional Education Day, which allows HIM, health sciences, and nursing students to collaborate in a patient narrative activity aimed at developing interprofessional competencies. "It's important for students to understand the diverse workplace they will be entering, not only with the many health care roles, but with the cultural diversity of each person in every role. As a member of the health care team, it is essential that students learn how to support each member of the team, no matter what their cultural background is," says Sadowski.
"At Sturgeon Lake Health Centre we implemented a community electronic medical record (cEMR) system developed by Mustimuhw Information Solutions, a Cowichan-owned company based in BC. It's exciting to be working with a First Nations vendor to capture data from our clients, programs, and providers. Sturgeon Lake Health Centre employs over 30 paraprofessionals, all of whom need to track data and report to leadership and funding agencies. Few other EMR systems can do this, but Mustimuhw's cEMR is built specifically to meet the unique ways First Nations work and the communities they serve."
Monkman shares that a lot of people may not be familiar with health information management and its importance, but the leadership team and her coworkers at Sturgeon Lake Health Centre appreciate her expertise and knowledge. "We recently had a staff retreat and had to choose one word to describe each of our co-workers. The word that I received was 'lifesaver.' I think this would describe a lot of HIM professionals. I'm grateful for my work and career. Everyone at Sturgeon Lake Health Centre is so welcoming. It's a very inclusive space."
Learn more about Sask Polytech's HIM diploma program.
Join the Sask Polytech alumni community! Register as an alumni today.
This article was partially sourced from an interview between Ida Sadowski, a HIM instructor at Sask Polytech, and Ilona Monkman, the Health Information Management practitioner at the Sturgeon Lake Health Centre on Sturgeon Lake First Nation, for the Canadian Health Information Management Association.
---
Saskatchewan Polytechnic is signatory to the SDG Accord. Sustainable Development Goal alignment is one of the ways Sask Polytech is leading the rise of polytechnic education.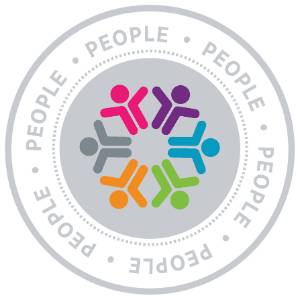 Published Oct 2022.