Award winning psychiatric nursing applied research project provides perspective in crisis intervention
A Saskatchewan Polytechnic graduate's award winning research is helping police better prepare for the challenges of dealing with mental health calls.
"During my studies I noticed there was a lot of media attention around police responding to mental health calls," says Kelsey Knipple, a 2021 graduate of the Sask Polytech Psychiatric Nursing program who now works for Mobile Crisis Services in Regina. "I was inspired to do some independent research to better understand the police perspective and help them have a positive outcome in their response to these calls."
Knipple's applied research project, which she completed during her final year in the program, identified that law enforcement officers were not necessarily equipped with the proper education to deal with challenging and potentially dangerous mental health crises.
"I felt it was important to research this concern from a police perspective as officers were on the front lines; their insight into what they struggled with was incredibly valuable for my project," she says, acknowledging that the Saskatchewan Health Authority also collaborates with police to aid with mental health crisis calls.
Knipple partnered with Regina Police Service and began her research by surveying officers to understand their level of preparation for responding to mental health calls. After reviewing the survey results, she had a few in-depth interviews with officers, and took this information and feedback to create custom training manuals for the frontline workers.
"It is rare to have a Psychiatric Nursing student interested in applied research," says Dan Lee, Sask Polytech Psychiatric Nursing instructor. "We found that the Regina Police Service officers were passionate about this topic. Kelsey had 44 responses to her qualitative and quantitative survey. This was a big project for Kelsey to take on in addition to her studies. We are really proud of her hard work."
Knipple's results highlighted areas of strength within the Regina Police's response to mental health within the community and provided insight into areas of growth. "It was the first study to date that has examined the self-reported readiness of police officers related to mental health calls within Saskatchewan," says Lee.
Knipple says, "I identified that more effective, comprehensive and evidence-based practises in mental health training and education were needed and knew my training as a psychiatric nurse could be instrumental in bringing about positive change for police officers responding to individuals living with mental illness."
The data that Knipple collected allowed her to develop custom training for police officers. Knipple created three educational manuals: a therapeutic de-escalation guide, substance guide and a diagnostic manual reference guide. The manuals include information about physiological, behavioral and psychological signs and symptoms of substance intoxication, communication techniques for working with people with psychosis, and a breakdown of common mental health disorders.
"I was able to tailor the training to the officer's most prevalent needs which I believe is why it has been so well received," Knipple adds.
"Kelsey has a keen interest in making a change in mental health outcomes in our communities," says Lee. "Kelsey's applied research project has increased student interest in Sask Polytech's Centre for Health Research, Innovation and Scholarship (CHRIS). Her partnership with law enforcement has also increased the potential opportunity for applied research partnerships in the community safety and corrections realm."
"The amount of calls for service to police with an underlying mental health and/or addiction component are grossly underestimated," says Sgt. Sheri Wild, Police and Crisis Team (PACT), Regina Police Service. "Front line police officers have to quickly assess and problem solve incidents with general knowledge of mental health and substance use disorders. Kelsey's survey with front line members shows police are interested in better understanding diagnoses and how to improve communication with individuals in crisis. The manuals created by Kelsey will be used as a part of upcoming de-escalation training. Regina Police Service is grateful to Kelsey for taking the initiative to create these resources for us."
"The outcomes of this applied research project have been phenomenal. The training materials I created have been reviewed and approved by the Regina Police Service and they are currently using these resources. The fact that Regina Police Service is using my work, it's a huge honour for me," says Knipple. "I always hoped my project would make a difference in the community but I never thought it would be so far reaching and that the response would be so positive.
"Psychiatric nursing was the perfect combination of medicine and counselling and would give me the best opportunity to make a difference with those struggling with mental health. I love the hands-on training Sask Polytech offers, you're in clinical faster and more prepared for a career after graduation. I finished the program in December 2021 and am looking forward to continuing my work as a researcher in the Experimental and Applied Psychology program at the University of Regina."
Knipple's applied research project, Policing Mental Health: A Psychiatric Nursing Perspective in Crisis Intervention, received the Industry/Peoples Choice award in the Sask Polytech 2021 Applied Research Student Showcase. It was also recently selected as the Colleges and Institutes Canada (CICan) 2022 Silver recipient of the Leadership Excellence, Student award.
CHRIS supports faculty and students in the Sask Polytech School of Health Sciences and School of Nursing in achieving their scholarly development goals and aspirations. Through CHRIS, faculty can access support for publication and presenting as well as grant and funding applications and can request in-service sessions on a variety of scholarly topics. CHRIS also serves as a hub for research networking and allows faculty to connect with potential research partners within the Sask Polytech community and beyond. For more information, visit saskpolytech.ca/chris.
Learn more about Sask Polytech's nursing programs at saskpolytech.ca/nursing.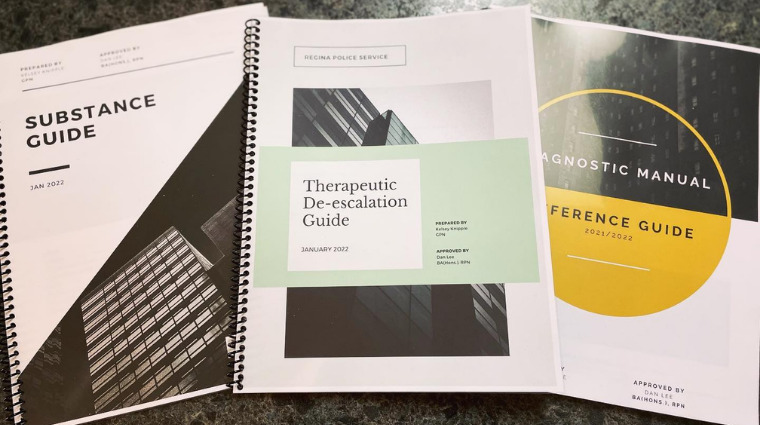 ---
Saskatchewan Polytechnic is signatory to the SDG Accord. Sustainable Development Goal alignment is one of the ways Sask Polytech is leading the rise of polytechnic education.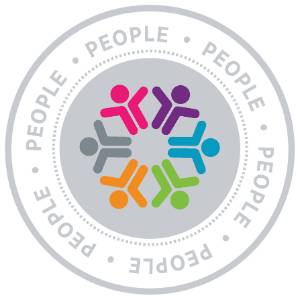 Published May 2022.