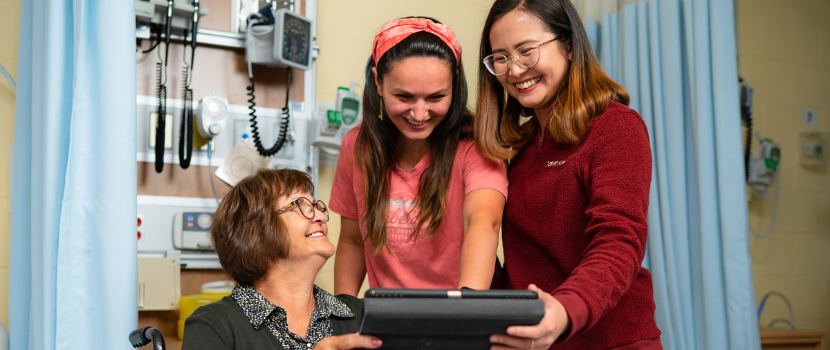 The Centre for Health Research, Innovation and Scholarship (CHRIS) supports faculty in the Saskatchewan Polytechnic School of Health Sciences and School of Nursing in achieving their scholarly development goals and aspirations.
Through the CHRIS faculty can access support for publication and presenting, grant and funding applications, and request in-service sessions on a variety of scholarly topics. The CHRIS also serves as a hub for research networking and allows faculty to connect with potential research partners within the Saskatchewan Polytechnic community and beyond.
Vision
The CHRIS will create a network to support excellence in the exploration, generation, critique, dissemination and application of contemporary healthcare, nursing and health science practice and teaching knowledge. The vision of the CHRIS is to contribute to the delivery of quality healthcare to patients, families and communities in Saskatchewan.
The CHRIS will reflect a culture of scholarship that is innovative, creative and collaborative and that seeks to provide leadership for, and engage in partnerships with regional, national and international healthcare and nursing communities. The CHRIS will contribute to moving contemporary knowledge of nursing, healthcare and health sciences forward in ways that are innovative, practical, feasible, effective and efficient.
Contact us
Questions? Contact the CHRIS.