Celebrating excellence in teaching and applied research
The 2019 convocation ceremonies saw a number of faculty awarded for their excellence
Convocation is a time to celebrate the success of our students, it is also an opportunity to recognize the contributions of our faculty members. Through the
Faculty Award for Excellence: Teaching
and
Applied Research Award of Excellence
we acknowledge outstanding faculty members who go above and beyond.
"Saskatchewan Polytechnic is recognized for its expertise in applied research and for employment-ready graduates," says Dr. Larry Rosia, president and CEO. "This success is due to the dedication of our faculty who teach our students practical skills and demonstrate how to be innovative contributors to Saskatchewan's economic and social development."
This year, Sask Polytech recognized five faculty members, who demonstrated excellence in teaching. Recipients of the award created inclusive classrooms, inspired success in skills development and employed the latest technologies to enhance learning and embody Sask Polytech's core values.
The Faculty Award for Excellence: Teaching recipients are: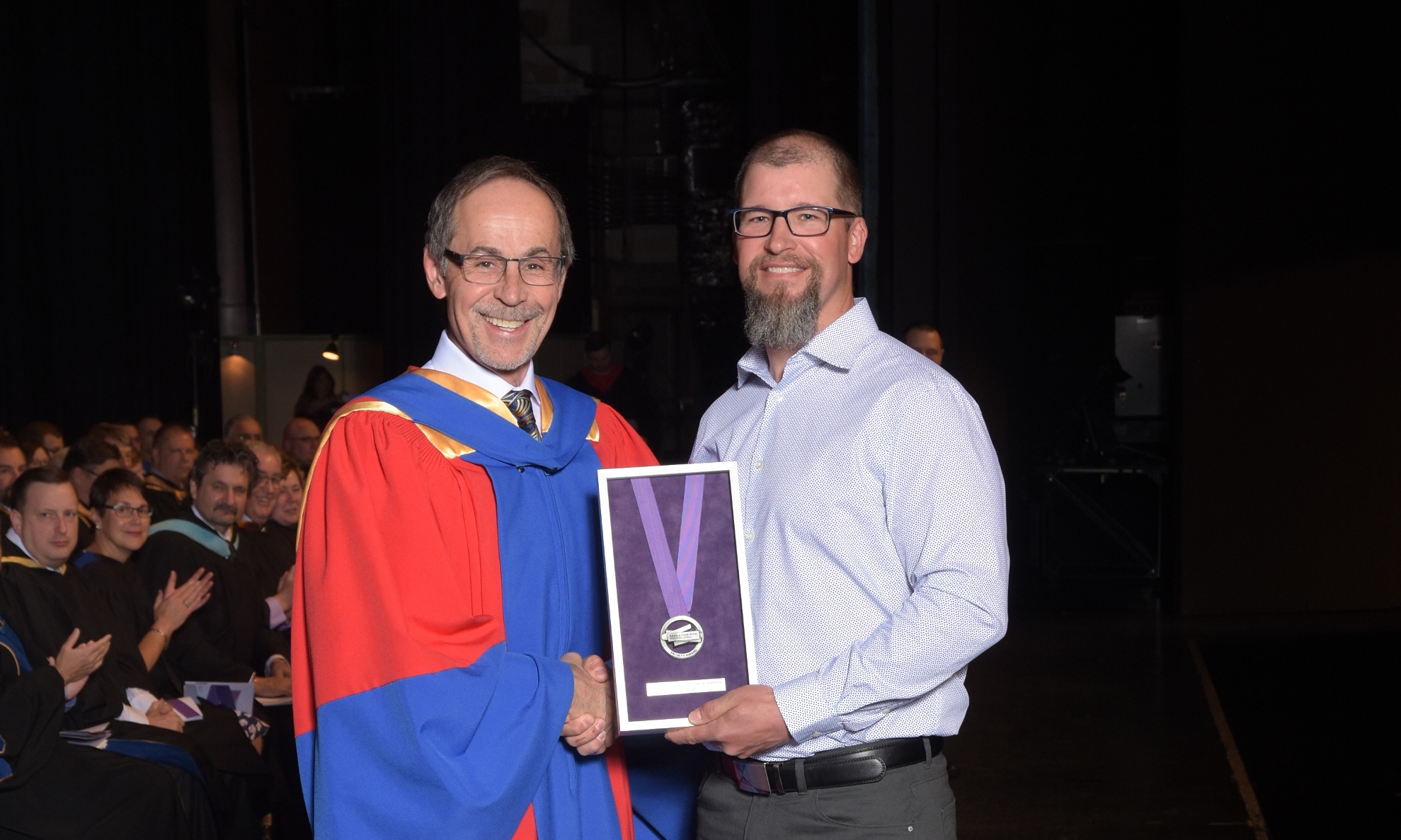 Anthony Voykin, instructor, Electronic Systems Engineering Technology program (Saskatoon)
Anthony brings a high level of expertise to the classroom and lab. He also creates a supportive and encouraging environment, which is positive and conducive to student success. Anthony makes sure his students are ready for graduation by aligning their instruction with the expectations that an employer would have of a new employee. He works closely with students to ensure they understand the relevance and theories of the material he teaches. As well, Anthony is constantly exposing his students to new technology and industry standards. By creating a learning environment that supports the growth of his students, he is able to foster confidence and professional success. Beyond his teaching expertise, Anthony has worked collaboratively with other institutions, including the University of Saskatchewan, on several applied research projects.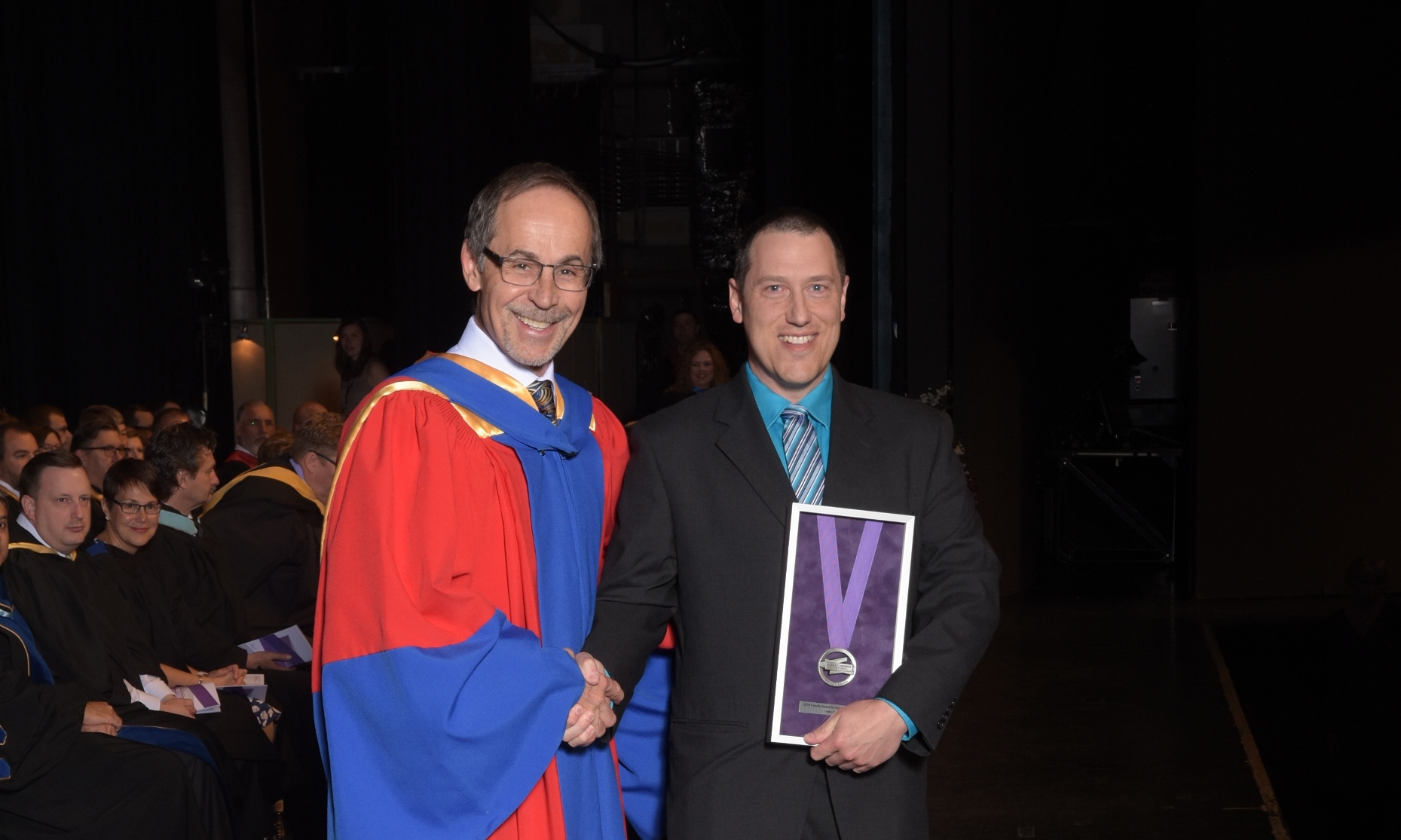 Owen Wisner, instructor, Medical Radiologic Technology and Combined Laboratory and X-Ray Technology program (Saskatoon)
Owen has a strong knowledge base in the field of Medical Radiation Technology, based on his more than 20 years in the profession. Known for his strong work ethic and communication skills, Owen is excellent at the use of various learning technologies, has extensive curriculum development experience and serves on several national professional committees. Owen's nominators say that one of his strongest attributes is his ability to communicate with others; he is great at sharing valuable insights in meetings and fostering common understanding among his peers. Owen demonstrates a caring, inclusive environment for all of his students, offering equal time and help to anyone who needs it.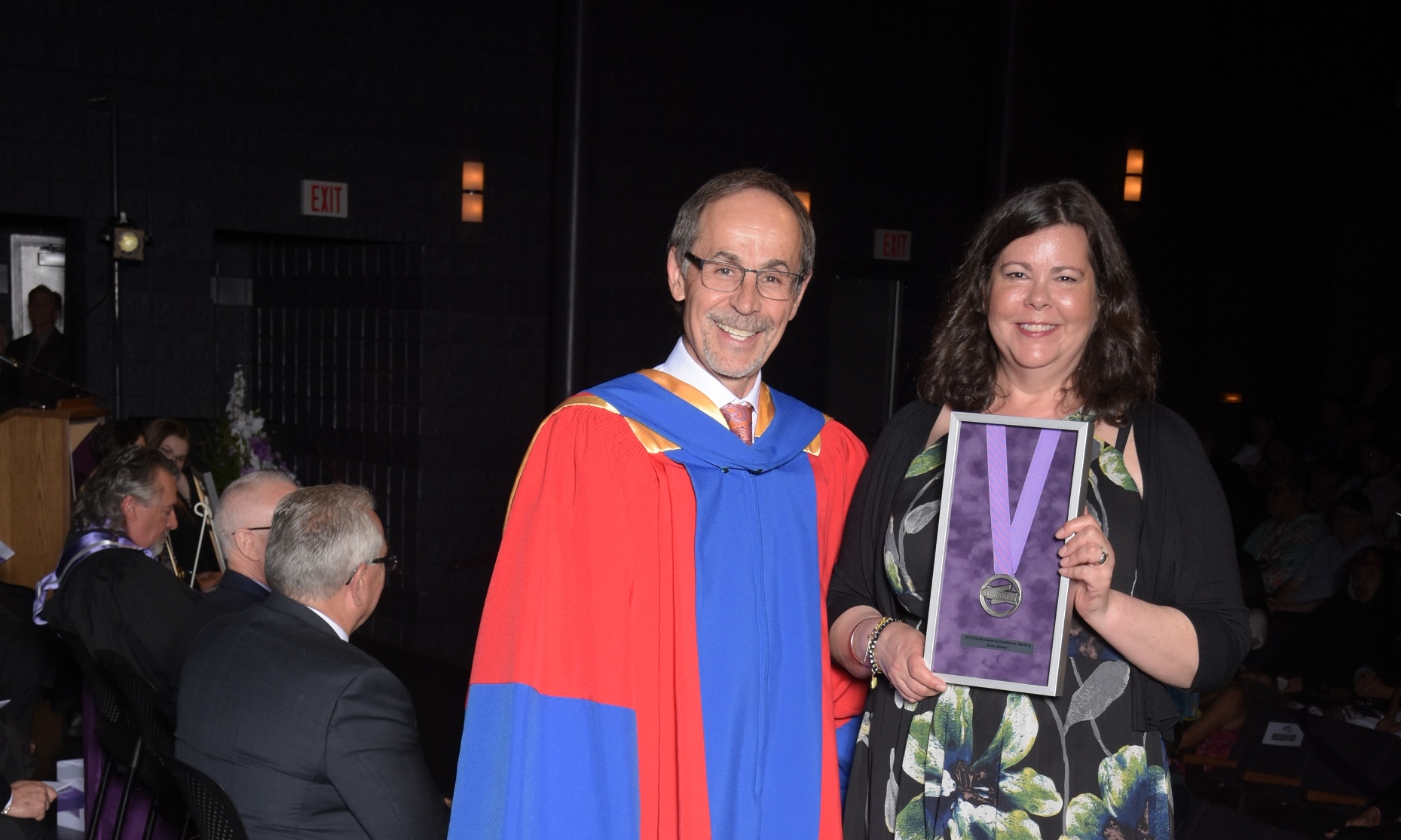 Susan Zimmer, instructor, Correctional Studies program (Prince Albert)
Susan was a corrections officer at Pinegrove Provincial Centre before joining Sask Polytech as an instructor in the Aboriginal Policing Preparation certificate program. She is now an instructor in the Correctional Studies diploma program. In this role, she creates an environment where all students look forward to participating and learning. She is non-judgmental, encouraging and inclusive. Susan has high expectations of her students and always offers positive and constructive feedback. She recognizes the validity of sharing between instructors and regularly shares resources with other faculty to support organizational excellence. Susan is a team player who understands the importance and power of collaboration with students and faculty.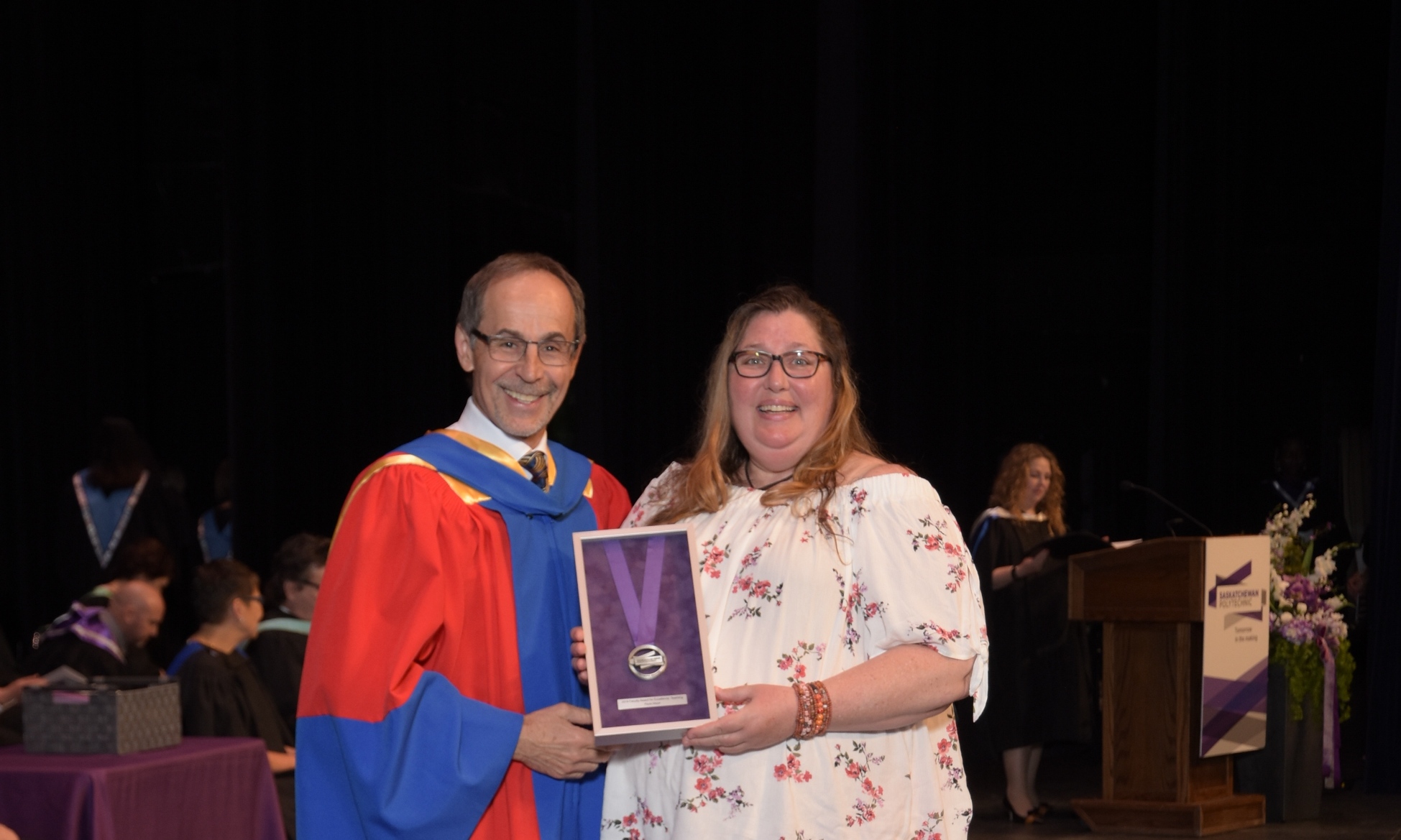 Paula Mayer, instructor, Continuing Care Assistant program (Regina)
Paula is an engaging and dynamic instructor in our Continuing Care Assistant program. Each day she demonstrates her passion for caregiving, be it in the classroom or in lab settings. Paula is student-centred. She does more than just teach course content. She seeks to mold attitudes, behaviours and skills to inspire holistic caregivers who practice from the heart. She is a fierce advocate for compassionate, competent, health-centred care. And she is an instructor who does everything she can to help students who are struggling get back on track.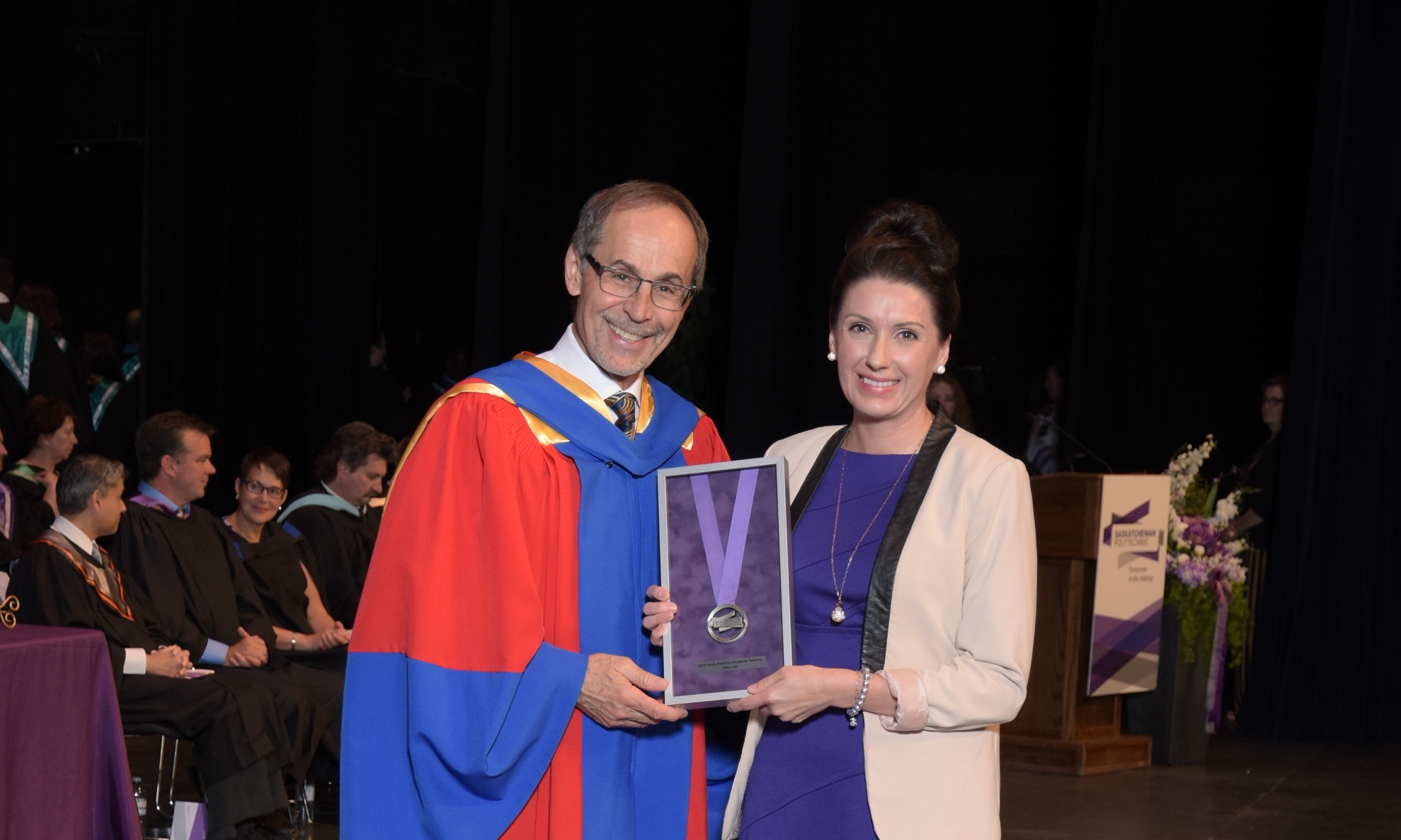 Allison Hall, instructor, Saskatchewan Collaborative Bachelor of Science in Nursing program (Regina)
Allison is a passionate educator. In lectures, Allison's content is well-organized, evidence-based, current and delivered with enthusiasm. In smaller lab and clinical groups, she is personable, adaptive and encouraging. Allison empowers her students to take responsibility for their own learning, while at the same time providing constructive feedback and constant support. Even though many of the concepts in nursing are complex, Allison always finds a way to make the material understandable. She creates a warm atmosphere where mistakes are normalized and discussion is encouraged. A registered nurse, Allison is also a role model both for students as well as new faculty in the clinical area.
At Sask Polytech, we solve real-world problems and come up with solutions to everyday challenges. Sask Polytech owes our strong reputation for success in applied research to the commitment and expertise of our faculty and researchers. This year, Sask Polytech recognized two faculty members who made significant contributions in the areas of applied research and innovation. The Applied Research Award of Excellence recipients are: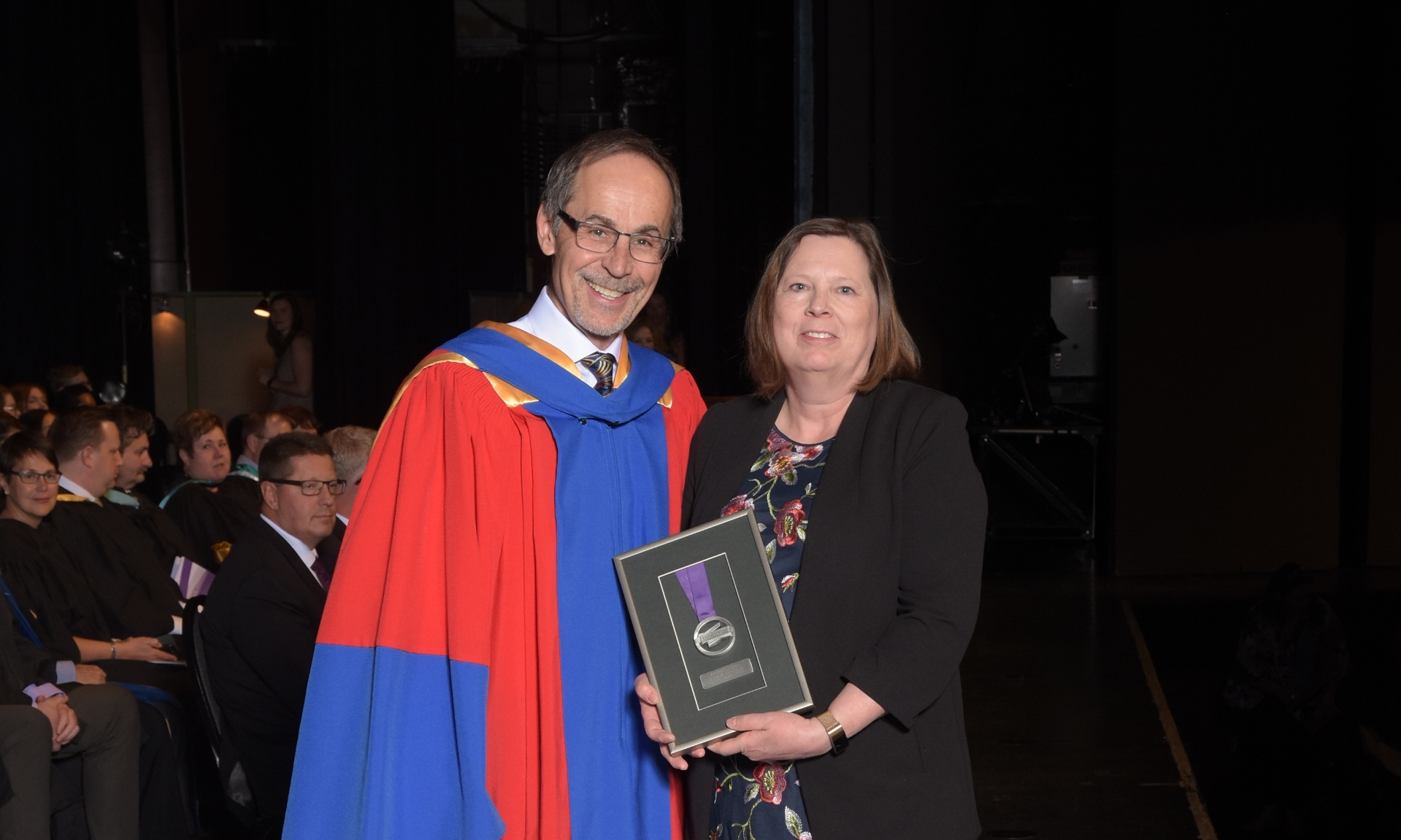 Dr. Madeline Press, director, Centre for Health, Research, Improvement & Scholarship (Saskatoon)
Dr. Press is a nationally recognized researcher with experience in both applied and nursing research. Her research is focused on community-based interventions to develop best practices in end-of-life care to support patients, families and other caregivers and patient-oriented research. A highly respected collaborative research partner, Dr. Press is valued by the faculty of Sask Polytech, the University of Regina and the University of Saskatchewan for her knowledge, collegiality and work ethic. In collaboration with the University of Saskatchewan, Dr. Press was instrumental in bringing one of the largest research grants that Sask Polytech has ever received for a project to enhance safety engagement in the Saskatchewan mining industry.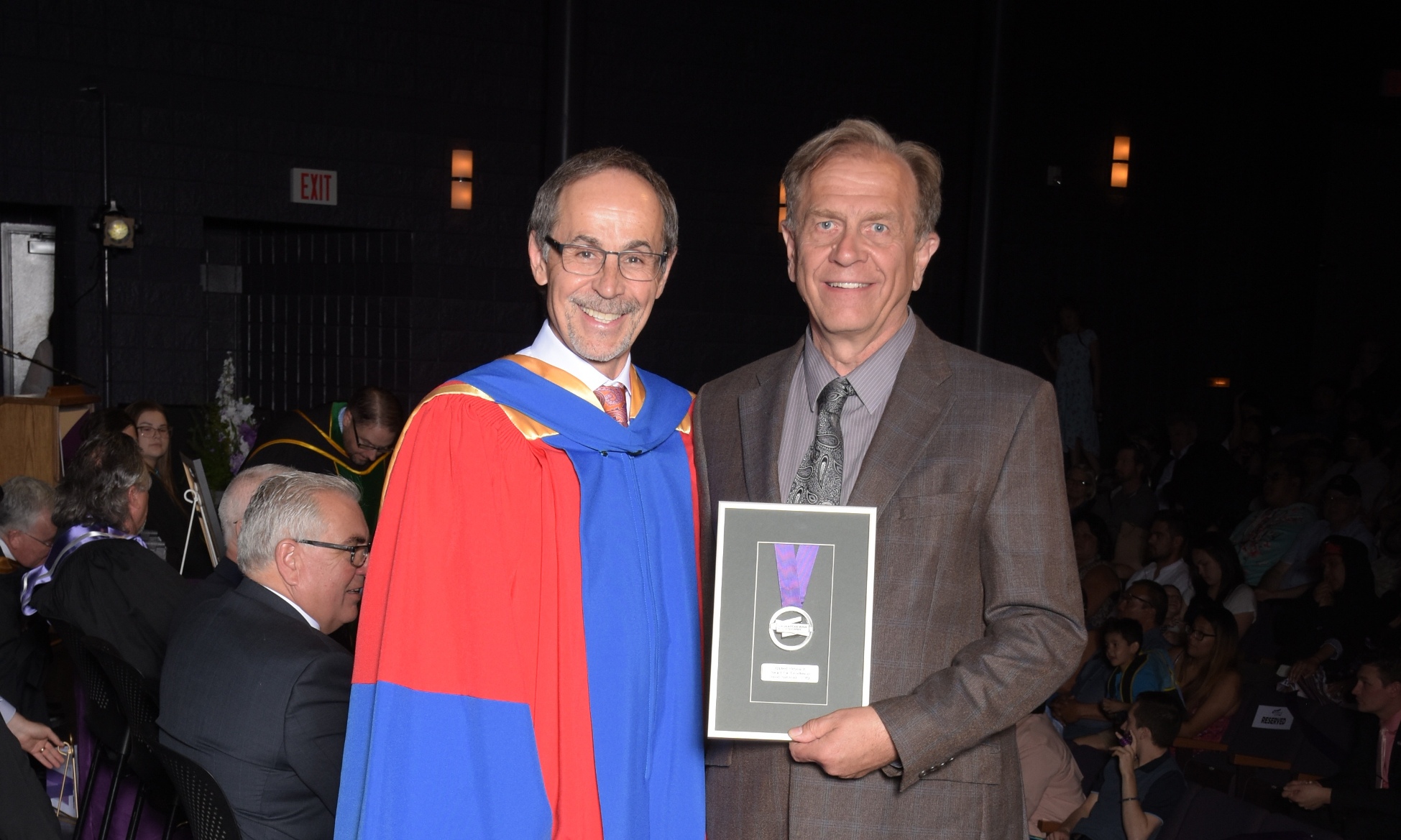 David Halstead, instructor and senior researcher, Natural Resources Technology programs (Prince Albert)
With nearly a quarter-century history as an instructor and senior researcher within the School of Natural Resources and Built Environment, Dave has been a pioneer of research within Sask Polytech. His dedication to applied research has been demonstrated through his work ethic to the numerous applied research projects he has been involved with. Dave was one of the first instructors to become fully employed in research when SIAST transformed into Saskatchewan Polytechnic. His projects use the latest technology; he often works with drones, imaging sensors (multispectral, hyperspectral, and Lidar technology) and Geographic Information System (GIS) mapping technology to look at the natural environment through a new set of eyes. He did not hesitate to embrace the opportunity to transform Sask Polytech into the more research-centric institution that it is today. Dave has prioritized student involvement in most of his applied research projects. Working with Dave and industry partners, students are able to apply newly acquired knowledge directly to solving real world problems. New innovative ways of seeing the world are often one of the positive results of these applied research collaborations.

Congratulations to this year's Faculty Award for Excellence: Teaching and Applied Research Award for Excellence recipients. We are extremely fortunate to have faculty that are experts in their fields and leaders in post-secondary education. Thank you for all you do for our students and institution.