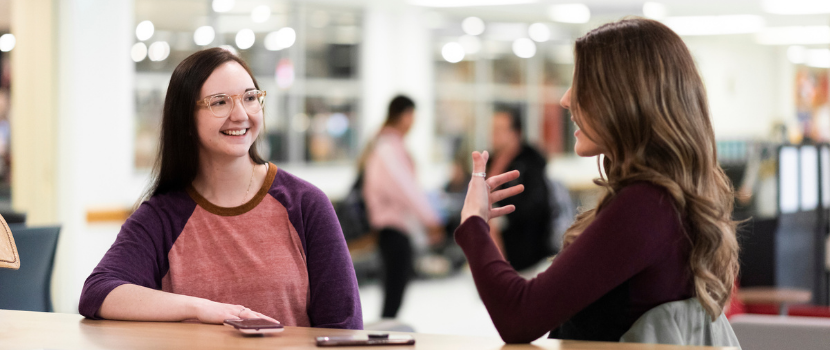 English is the language of instruction and examination at Saskatchewan Polytechnic. If your first or primary language is not English and/or your country is not exempt, you will need to provide evidence of your English speaking, listening, reading and writing skills. These skills are required to be successful in a Saskatchewan Polytechnic program.
Saskatchewan students graduating from Fransaskois and French Immersion high school programs are not required to meet further English Language Proficiency requirements.
Refer to our English Language Proficiency Requirements page for all details.
The following tests are available at Saskatchewan Polytechnic Test Centres.
Canadian Academic English Language Assessment (CAEL)
CAEL tests measure the English language proficiency of students planning to study at Canadian universities and colleges. Test takers read articles, listen to a lecture, answer questions and write a short essay, as they would be expected to do in a Canadian academic context. CAEL tests are fully computer-delivered in just one sitting, and only use Canadian accents and vocabulary. Test takers can use features such as a personal timer, word counter and spell-check, and their scores are available in just four to five calendar days. Saskatchewan Polytechnic delivers CAEL at two locations (Regina and Saskatoon). For more information, and to register for a test, visit
www.cael.ca/saskatchewan
.
Learn English course
Do you need to improve your language score (IELTS, TOEFL or other accepted equivalent) to meet the entrance requirements for a post-secondary program at Sask Polytech? Find out how
these English courses
can help.
International English Language Testing System (IELTS) - Academic Module
Achieving the required minimum scores through an IELTS Academic Module assessment is one of several ways that applicants may satisfy Saskatchewan Polytechnic's English language proficiency requirement.
IELTS test results remain current for Saskatchewan Polytechnic programs for a period of two years.
If you receive a letter from Enrolment Services in response to your application, indicating that Saskatchewan Polytechnic's English language proficiency requirement is outstanding, you are eligible for a Saskatchewan Polytechnic IELTS assessment. Your letter will provide you with the relevant contact information needed to book your assessment appointment. Assessments are conducted at Saskatchewan Polytechnic Saskatoon Campus, Idylwyld Dr. and Saskatchewan Polytechnic Regina Campus, in accordance with the IELTS assessment schedules for Regina and Saskatoon. Applicants to any of our four Saskatchewan Polytechnic campuses may use this service.
Once you receive your letter and decide to book an assessment, you must download and complete a copy of the IELTS Application Form. (Alternatively, you may pick up a copy of the application form from Saskatchewan Polytechnic Saskatoon Campus, Idylwyld Dr. or Regina Campus. Prepare your passport photos, payment, and identification (e.g., passport, permanent resident card) as required by IELTS. You cannot use a driver's license as identification. You must bring all items with you to your appointment.
Consult the IELTS site for additional valuable information and practice materials. If you have any questions before booking an assessment you can call the Saskatchewan Polytechnic Language Learning Center in Saskatoon 306-659-4808 or in Regina 306-775-7601 or 1-833-444-3587. Inquiries can also be sent to ielts.languagecentre@saskpolytech.ca

Applicants who are not successful in achieving required minimum scores may re-write the test at any time. However, you are advised to consult the IELTS site concerning re-write recommendations. Applicants must re-write all (4) test segments, not only the segment(s) wherein a required minimum was not met. Test segment scores cannot be combined.
Assessment results are the property of IELTS and the test-takers. Results for assessments conducted at Saskatchewan Polytechnic are submitted to us by IELTS on the 13th day following the assessment. You may request that we release your results to third parties, in accordance with IELTS policy.
Saskatchewan Polytechnic provides IELTS testing at campuses in Regina and Saskatoon.