School of Health Sciences News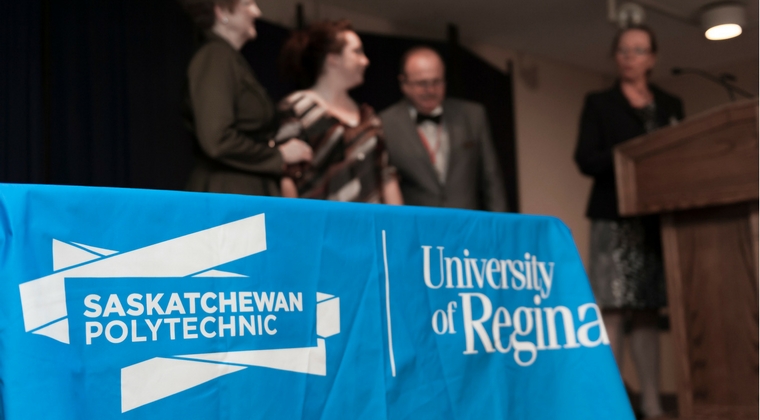 First graduates of the Swift Current option of the SCBScN program celebrate achievements with a pinning ceremony
Communications and Marketing
-
June 1, 2017
First graduates of the Swift Current option of the SCBScN program celebrate achievements with a pinning ceremony Pinning ceremony is a graduation tradition for nursing that originated in the 1860s June 1, 2017 – On Friday the first cohort of students from the Saskatchewan Collaborative Bachelor of Science in Nursing (SCBScN) program who completed their four years of education in Swift Current will celebrate their graduation by being presented with a nursing pin. The time-honoured tradition of the nursing pin began at the Nightingale School of Nursing and is a symbol of honour, courage, dedication and privilege of being a nurse.
Tweet
tags: News, Academic, Convocation, School of Health Sciences, School of Nursing, Successful careers, Pursuing excellence
---
Sask Polytech dental faculty member recognized nationally
Communications and Marketing
-
October 27, 2015
Diane Edwards receives DAEC award for outstanding educator October 27, 2015 - The Dental Assisting Educators of Canada (DAEC) recently announced Saskatchewan Polytechnic faculty member Diane Edwards as the recipient of their 2015 Award for Outstanding Educator. As a national body, DAEC provides the opportunity for its members to enhance and articulate dental assistant education in Canada.
Tweet
tags: Academic, School of Health Sciences, Successful careers, Pursuing excellence
---
Dynamic online learning platform streamlines student experience
Communications and Marketing
-
April 13, 2015
Students enrolled in Saskatchewan Polytechnic's online courses now have a powerful learning platform right at their fingertips. Brightspace, by Desire2Learn (D2L) is a dynamic online integrated learning platform now available to students in all 577 online credit courses offered at Sask Polytech. This contemporary, user-friendly program helps students and instructors stay connected 24/7 though computers, tablets and mobile devices.
Tweet
tags: Academic, Continuing Education, School of Academic and Career Education, School of Animal and BioSciences, School of Business, School of Construction, School of Health Sciences, School of Hospitality and Tourism, School of Human Services and Community Safety, School of Information and Communications Technology, School of Mining Energy and Manufacturing, School of Natural Resources and Built Environment, School of Nursing, School of Transportation
---