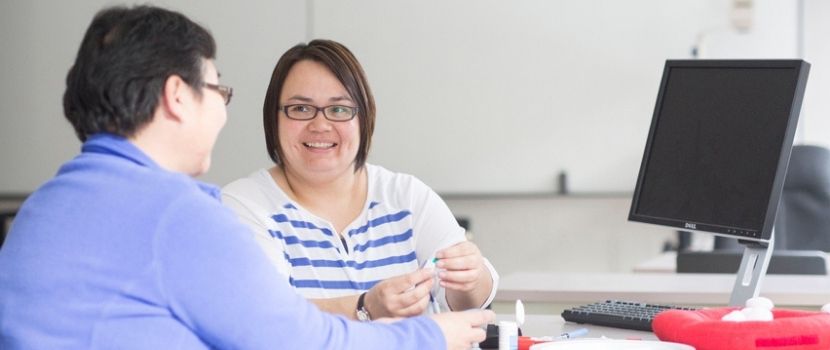 The Indigenous Student Success Strategy advisory committee is a multidisciplinary group of individuals that was formed in 2008. The advisory committee continues to guide strategy implementation, provide support to the institution's process of Indigenization and look for new ways to support Indigenous student success.
Committee responsibilities:
Acts as champions for the Indigenous Student Success Strategy initiative;
Receives regular updates on the progress of the initiative;
Reviews and providing feedback on recommendations from initiative working committees;
Discusses and provides input on issues that arise as part of the initiative implementation;
Reviews and provides feedback on recommended strategies to address barriers to student recruitment and program completion; and
Provides assistance with ongoing prioritization of initiative strategies and actions.
Committee members are appointed for a term of either two or three years to allow for planned replacement of committee members. Committee members may serve more than one term. The student representative is invited to all meetings.
Committee for the 2022-23 academic year
Chairs: Deanna Speidel and Phoebe De Ciman
Members: Anita Cameron, Terence Carswell, Colleen Gallant, Kerry Isbister, Christa MacLean, Has Malik, Alice Miller, Lee Pearce, Kendra Strong-Garcia, Tiffany Wolfe, Bob Daniels (Misty Ventures Inc.) and Amy Briley (Gabriel Dumont Institute)