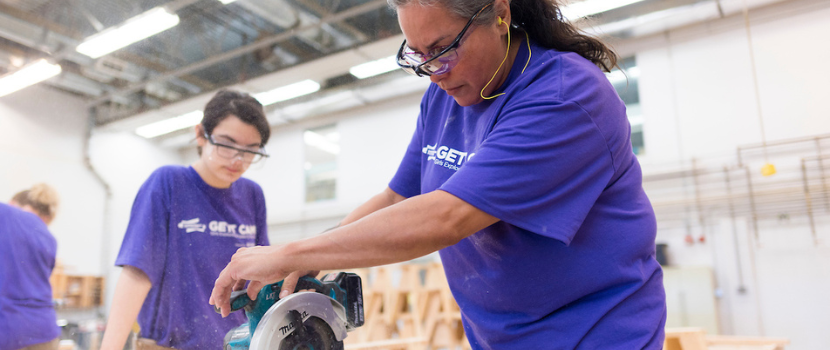 Take note of when your course starts and register early, because many courses fill quickly.
Exploratory sessions and weekend workshops
To register for any of the exploratory sessions or weekend workshops, please phone the campus location on which programming is taking place. Please provide the course name and course registration number (CRN) at the time of your call.
Moose Jaw: 306-691-8383
Prince Albert: 306-765-1600
Regina: 306-775-7301
Saskatoon: 306-659-4800
Women in Technology Exploratory
Saskatchewan Polytechnic offers this hands-on course to introduce women to a variety of basic technology skills. Upon successful completion of the course, you will be issued a statement of attendance.
Women in Trades Exploratory
Summer camps and courses for youth
Mind Over Metal Camp
This weeklong summer camp, funded by CWB Welding Foundation, provides hands-on welding instruction to young women interested in pursuing a career in the industry. For more information, contact Kelly Clegg at kelly.clegg@saskpolytech.ca.
Plan Program Play
A camp for youths between the ages of 13-17 to explore game development at Saskatchewan Polytechnic's Virtual Plan Program Play.
Custom workshops
We are able to do customized workshops. If your group has an interest or need for us to travel to you to provide programming, please reach out to the WITT program head to start the conversation about how we can work with you.
Contact us
Questions? Contact the WITT team.