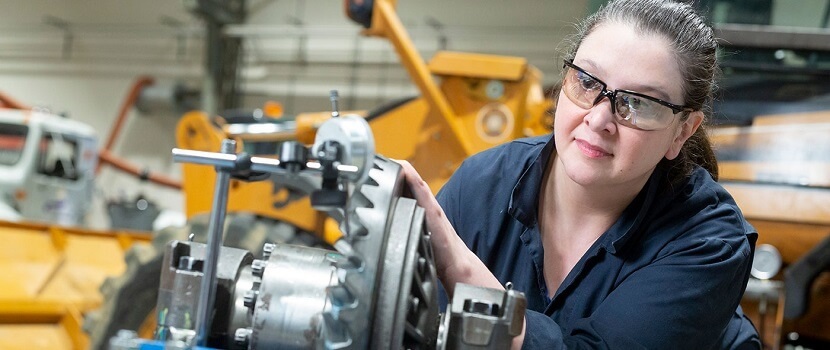 Women in Trades and Technology (WITT) Powered by Orano supports women to succeed in non-traditional careers. We have coordinators on every campus to support your trades or technology journey at Sask Polytech. Additionally, we provide access to education for those looking to enter a trades or technology field and career support after you have completed your program. We want to change the trades and technology industries by making them a first-choice career option for women. WITT supports include, but are not limited to:
Award and scholarship information
Program specific tutors
Mentorship opportunities
Drop-in consultations
Networking opportunities
Campus tours
Career Development program

Orano Canada invests $1M to increase enrolment and supports for women in technical trades at Saskatchewan Polytechnic
Uranium producer Orano Canada's gift
aims to help expand support for trades training mentorship and hands-on learning for women living close to mining operations.
Orano Canada is empowering the future for women in technical trades with a $1 million gift to Saskatchewan Polytechnic's Women in Trades and Technology (WITT) program. This generous investment will increase awareness and promote training opportunities for women in trades across Saskatchewan.
WITT works with instructors, employers, professionals and non-profits to build curriculum for camps, workshops and mentorship programs that teach women valuable skills, encourage women to think about different career options and address barriers that may limit women in trades and technologies.
Contact us
Questions? Contact the WITT team.