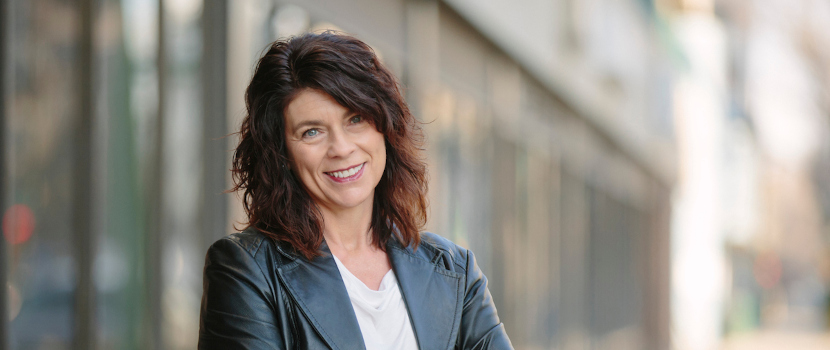 Leadership skills are in demand in every industry and every sector--construction, health, IT, hospitality, public service, business and more. Sask Polytech's online Leadership Skills program gives you the tools you need to become a successful leader in your field.
Start date
Varies by course
Locations(s)
Online/Distance options available
Length and location notes
Some programs offered online or otherwise by distance (i.e., correspondence) include on-site labs, clinicals, practicums or work experiences. They may be offered course-by-course or full-time, or both, and deliveries may change over time.
The program includes six courses--all offered through online distance learning. You'll join a virtual class and share your learning experience with classmates from coast to coast. The program focuses on building practical skills. You'll use real life case studies and interactive content to learn what makes some leaders so effective and what leadership and management styles work best in different situations.
Develop practical skills in coaching and teambuilding. Come up with solutions to specific situations and challenges. Build your understanding of business structure and financial management. Learn the fundamentals of supervision, including effective communication, working with groups and how to manage change. Apply what you learn on the job right now, or use your skills to grow into supervisory, team leadership and management roles.
Accreditation
All six Leadership Skills courses are accredited by the Canadian Construction Association toward the
Gold Seal
designation.
Employers
The Leadership Skills program may qualify for the Canada-Saskatchewan Job Grant, which provides employers with funding to train new or existing employees to meet skill requirements for available jobs. See
Canada-Saskatchewan Job Grant
.
Career and salary information
Your career
Use the Leadership Skills program to open doors to supervisory and management positions. You'll find leadership opportunities in every industry, from construction to manufacturing, health to hospitality, IT to professional services. Typical job titles vary by industry, but include lead hand, team lead, sales supervisor, shift manager, site manager, operations managers, general manager and more.
Part-time delivery
Students do not apply to this program, but take courses part time and apply to graduate (pdf) through Enrolment Services once all courses are completed.

To register for individual courses, please view the part-time offerings available in the Courses section below.
Admissions
Admission requirements
Grade 10 (with a recommended minimum two years of experience working in an industrial setting)
Note: Students do not apply to the program, but take courses part time and apply to graduate once all courses are completed.

ACCUPLACER©

Refer to the ACCUPLACER© cut scores for this program below, and review additional details concerning Alternative Admission using Accuplacer.

Not applicable

Post-secondary

Some programs allow applicants to meet the admission grade level requirement using 15 approved post-secondary credits. Review additional information.

If the program applied to has specific course requirements, they may be met through alternative post-secondary courses. Review already approved courses that may be used for admission purposes for your programs.
Admission method
Not applicable. Students do not apply or have admission requirements assessed for this program, but take courses part time and apply to graduate once all courses are completed.
Tuition and fees
**Please note that this program is not eligible for student loans
Courses in this program are taken through part-time studies. View the courses for upcoming availability, fees and registration options.
Required Textbook: Williams, C., Champion, T., & Hall, I. (2018). MGMT, Third Canadian Edition. Toronto, Ontario: Nelson Education, Ltd.
For more information, contact Karla Elliott at 306-659-4638 or leadershipskills@saskpolytech.ca.
Courses
Semester information only pertains to full-time/on-campus students, and part-time/online students should view course prerequisites when scheduling courses.
Get credit for what you know
Prior Learning Assessment and Recognition
Saskatchewan Polytechnic recognizes that adults learn in many different ways. This includes acquiring knowledge and skills through life and work experience or non-formal training.
See link(s) below to get more information about PLAR.
Transfer credit
Many Sask Polytech students benefit from transferring course credit. You may be eligible to transfer credit to Sask Polytech or to another college or university.
Related programs
Additional information