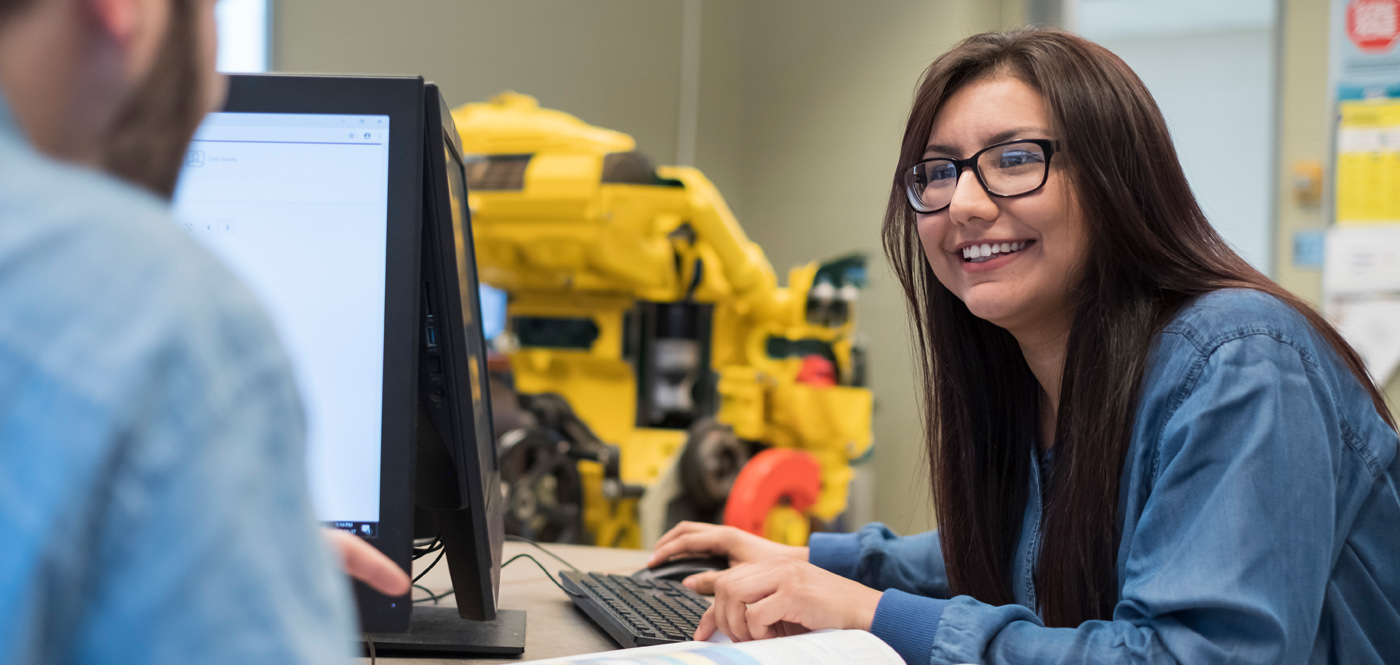 Are you a journeyperson, Red Seal Endorsed tradesperson, or working towards a trade certification? Thinking about moving up into a supervisory or management position or going into business, but not sure where to begin?
Earning a Blue Seal demonstrates that a journeyperson has successfully achieved a reasonable level of education and knowledge in various business subject areas. Advantages gained from achieving your Blue Seal include learning valuable business skills and gaining management knowledge useful to furthering your career in the skilled trades.
To receive your Blue Seal, you must possess a journeyperson certificate in a trade designated in Saskatchewan and provide proof of completion of either an approved program of training resulting in a diploma or certificate or completion of at least 150 credit hours in approved areas of study (see Saskatchewan Apprenticeship for applicable study areas).
Saskatchewan Polytechnic offers the following online non-credit courses for Blue Seal Training (30 hours per course). The text book required for all courses is MGMT (most recent Canadian edition) by Williams, Champion and Hall.
APPB-1800 Company Operations for Trades
Examine company structures and operations, finance options and tax implications.
APPB-1801 Leadership Principles for the Trades
Learn about types of leaders and help to prepare you in your role as a leader.
APPB-1802 Management Principles for the Trades
Explore the world of management as it relates to the trades.
APPB-1803 Supervision Principles for the Trades
Examine supervision, communication, conflict management, recruiting and training.
APPB-1804 Coaching and Teambuilding for Trades
Discover types of coaching and the principles and methods of building teams.
APPB-1805 Project Management for the Trades
Explore different types of project management from initiating, planning, controlling and taking it through to completion.
APPB-1806 Innovation & Change in the Trades
Examine the relationships between creativity and innovation, change and innovation as well as the roles of leaders and managers in this process.
APPB-1807 Company Communications for the Trades
Learn the skills necessary for effective communications in the workplace.
APPB-1808 Marketing Essentials for the Trades
Explore topics related to creating and launching quality sales and marketing programs.
MGMT-189 Managerial Skills
Learn about change management, team building, leadership, essential skills and management principles.
Contact us
Contact Karla Elliott at bluesealtraining@saskpolytech.ca or 306-659-4638.