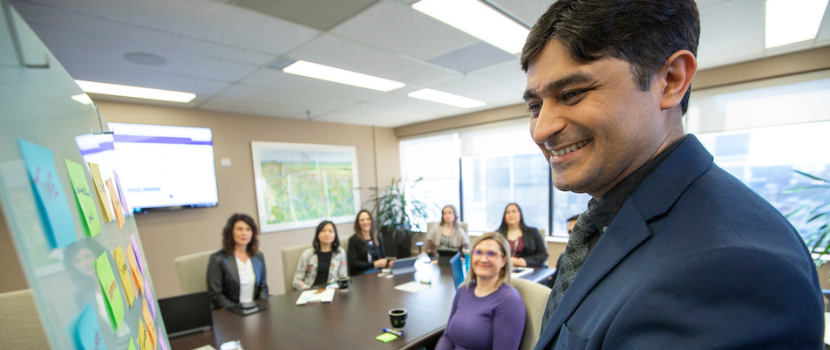 Saskatchewan Polytechnic has partnered with Mariner, an industry leader in delivering change capability training, to offer two dynamic change management courses. Our courses are designed to provide basic and advanced change management instruction, to meet the needs of a broad spectrum of individual professional development needs. These interactive and engaging courses will be of specific interest to all leaders as well as change management practitioners, project managers, human resources and business process professionals who are often asked to participate in or lead change initiatives.
These courses offer Professional Development Units (PDUs) that can be used towards different certifications such as Project Management Professional (PMP)® and Certified Change Management Professional™ (CCMP).
Courses are facilitated by experienced change management practitioners who are actively working in the field and will help you apply change management concepts within the context of your industry, project or role.
Courses
Fundamentals of Change Management
Accelerating Change Through Leadership
Registration
To register, you need the name of the course, course registration number (CRN) and the start date. This number accompanies each available course offering for the academic year. Learn more about registering for a course.
About Mariner
Our purpose has always been to be a great, everlasting technology company for people who make an impact. Mariner elevates people, data and technology in the best way to solve hard problems. And we are driven to innovate in everything we do.
We believe making a positive impact in the communities where we live, and work is only natural. This extends beyond our Atlantic Canadian headquarters to where our people are – in major cities – and small towns – across Canada and throughout the US.
Mariner is where the curious and generous come together to create, grow, and transform organizations through their best work.

Contact us
Contact mary.jesse@saskpolytech.ca for more information.