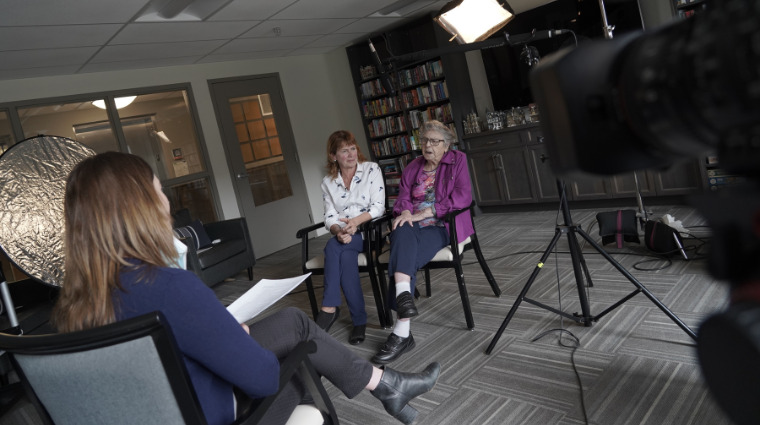 A new documentary debunks myths of aging and provides recommendations on how very elderly people can live their best lives
"I always planned to live to be 121," says Heather Nelson. "Many people believe the very elderly are in decline. I wanted to interview Saskatchewan centenarians about their past, present and future. These 100-year-olds are funny, interesting and have valuable things to share. They are still a part of the community and engaged with other people."
Nelson teamed up with Kelly-Anne Riess, journalist and filmmaker, to produce a documentary, titled Looking Forward at 100, which focuses on six centenarians in assisted living facilities in Saskatchewan. At the time of the interviews Nelson was the Saskatchewan Polytechnic research chair for vulnerable populations. She now is a professor at the University of Regina.
Looking Forward at 100 follows six Saskatchewan centenarians to learn about all the life that's still worth living after age 100. The documentary tries to answer the question: what do centenarians still look forward to achieving, and what brings them joy. The film also hopes to debunk the preconceptions people may have about life at 100.
"This is a knowledge translation project," says Nelson. "We decided on a documentary as this format is more entertaining and accessible for the public, family members and caregivers. Not everyone is interested in reading an academic journal article. We hope to see widespread knowledge dissemination of our documentary to increase public awareness of the day-to-day lives of centenarians."
Nelson adds, "We often ask people who lived a long time about their past. But what about their present and future?"
Nelson and her team interviewed six 100-year-olds about their past, present and future. She says they all had fascinating stories to share. "Some of the surprising elements we learned during the interviews are how active and engaged the 100-year-olds are. One is volunteering for a community tax service that assists low-income individuals. One is still writing short stories and poems. They lead interesting lives."
One of the centenarians shares that the federal government contacted her when she was 97 to come back to work as an administrator, she adds, "That was fascinating."
Riess said, "Some of them still have career ambitions. One is working on becoming a published author, for example. Living in the moment is also really important to them. They are not waiting to die."
The documentary was first debuted with red carpet events for family and friends at the interviewees' assisted living facilities. The documentary was well received by everyone involved. Family members also received a copy of their loved-one's interview, which will be a valuable keepsake in the future.
"The number of centenarians continues to rise. It's important we correct misconceptions of getting older. These myths impact how the public views the very elder and how they view themselves. I encourage everyone to watch our 30-minute documentary, especially those working in a health care setting. 100-year-olds are an important part of the population that should be able to and encouraged to live joyful and happy lives," says Nelson.
Some advice from one of the 100-year-olds, "Enjoy the years before you get to 100. Then you got memories. We ate on the floating restaurant in Hong Kong harbour. How many people can say that?"
Looking Forward at 100 can be viewed on theflatlander.ca.
This Sask Polytech project was funded by Saskatchewan Polytechnic, the University of Regina and the Saskatchewan Health Research Foundation.
Learn more at saskpolytech.ca/chris.
---
Saskatchewan Polytechnic is signatory to the SDG Accord. Sustainable Development Goal alignment is one of the ways Sask Polytech is leading the rise of polytechnic education.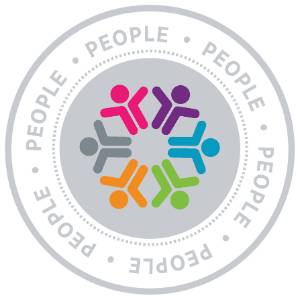 Published May 2023.