Sask Polytech and Saigontourist Hospitality College forge new partnership in Vietnam
Saskatchewan Polytechnic and Saigontourist Hospitality College in Vietnam signed a memorandum of understanding (MOU) that will explore international education and collaboration / partnership opportunities between the two institutions.
Sask Polytech and Saigontourist Hospitality College will look to share expertise with each other in areas of mutual interest. This MOU will also provide opportunities for the delivery of continuing education courses through corporate training partnerships, the development of customized Surge Micro-credentials, exploration of joint programming and the consideration of student and faculty exchange opportunities.
Sask Polytech's international framework enriches students' learning; prepares them for an increasingly multicultural global workplace; and enhances faculty and staff capabilities through collaborations, partnerships and experiences. Aligning with both provincial and federal international education growth strategies, Sask Polytech has focused on diversification of international student recruitment and retention as a key priority. In 2021-2022, Sask Polytech launched the institutional Global Engagement Plan, which guides the institution's international strategy.
Learn more at saskpolytech.ca/international.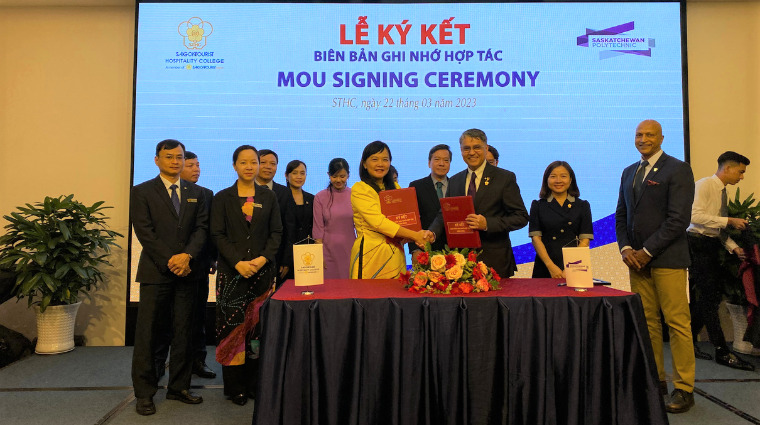 Published March 2023.