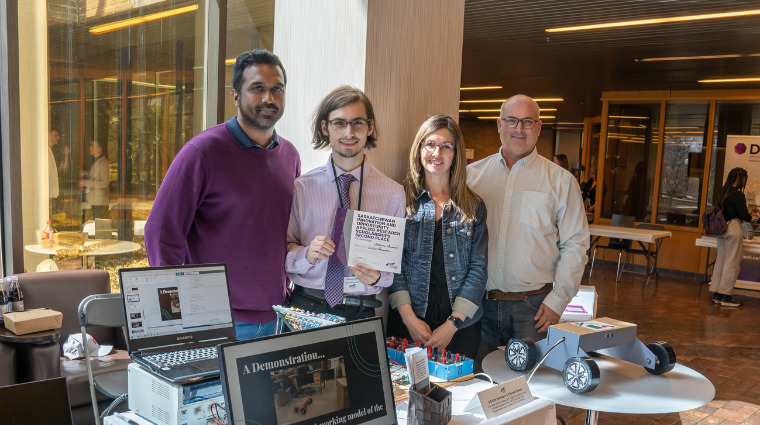 Thomas Griffin Owens (they/them), who goes by their middle name, embodies the idea that there really is more than one way of thinking and being in the world. And with passion and support, that can be okay—in fact, it can turn out to be more than okay. With their Instrumentation Engineering Technology diploma completed, the young graduate attended Saskatchewan Polytechnic's Moose Jaw convocation ceremony on June 8 having already started a career working with systems technology firm Convergint in Regina.
"Way back in elementary school I was diagnosed with Aspergers," explains Owens. "The big thing for me is that I'm really good with logical processing and pattern recognition, but motor skills and social skills are harder." Owens' mother, Tiffany, recalls noticing differences in her child early on. "I work in education and have a background in support services for kids with challenges, but I kept saying, 'It's nothing, it's just a phase.' I finally recognized that it was more than that. Griff was diagnosed with autism comorbid with ADHD."
Tiffany lovingly describes Owens as being a bit like the character Sheldon Cooper from The Big Bang Theory, with a few Amelia Bedelia traits that caused funny misunderstandings while they were growing up. As a young person, Owens scored high on IQ tests in some areas and extremely low in others. They only recognized three emotions, and their reduced executive functioning meant that they struggled with time management and other basic life functioning skills.
Owens' family spent countless hours working on everything from time management to communications, including reading body language and understanding idioms and metaphors. "Autism is often described as a linear disorder," she says, "but in fact it's more pie shaped. Someone with autism can have real strengths in one area and huge challenges in another."
One of Owens' strengths was taking things apart and analyzing them. "At Disneyland when all the other kids were enjoying rides Griffin was 100 per cent focused on the center pole of the carrousel," recalls Tiffany. "Griff was figuring out how it worked. Griff was that kid. We'd get a phone call from the school to tell us the pencil sharpener had been taken apart and I'd say, 'Oh, sorry! Griffin is just really curious.'"
It wasn't clear to Tiffany and her husband Mike what their child's path would be, and imagining life as a fully launched adult wasn't easy. "Griffin struggled with peer relationships in elementary school," she remembers. "Kids were mostly kind, but friendships were fleeting. You just hope your kids find their people once they hit high school."
As hoped, Owens found peers with a common interest in robotics, a passion that made high school more fun and relevant. "I like working with my hands," says Owens, "but I also like technical, theoretical problems." When considering post-secondary options, they thought they should pursue electrical engineering technology. "Finding my way to instrumentation was kind of an accident," Owens explains. "I attended a Sask Polytech open house and the program head got talking to me and steered me towards studying instrumentation because that program really matched my interests."
Owens started the three-year diploma program in Fall 2020 immediately after graduating from Moose Jaw's Vanier Collegiate. They describe their first few semesters in pandemic lockdown as a bit of a trial by fire. "There were 40 or so people in the program and all I saw were profile pictures on Zoom. That was hard. Once we started in person it was a lot of work but a way better experience. Instrumentation is very hands on and rather than just learning about a pneumatic controller we got to take one apart."
Owens soon gained a reputation for finishing three-day labs in three hours. Tiffany remembers the new Sask Polytech student coming home unexpectedly from class and it took her a while to accept that Owens was on top of things and had simply finished the day's work. Owens recalls working with an older student with previous trades experience on a lab early in the program: "We had to diagram how to connect pneumatic lines in a certain way to make sensors work and he kind of brushed me aside and said, 'I'll handle this.' He spent 15 minutes staring at the problem until I finally asked if I could show him. It took me 15 seconds to draw."
Nearing the end of the program Owens was paired with another student, Curtis Dammann, for their capstone project. The two came up with a solution to a problem faced by Dammann's co-operative work term employer, Yara Canada. Their Belle Plaine fertilizer operation uses a large tripper car to move fertilizer along a track, but the car's parts were frequently under repair due to sudden termination under heavy loads. Owens explains, "We came up with a solution that uses a variable frequency drive to slow down the car as it nears the end of its track, kind of like putting it through molasses. We were able to demonstrate how using this solution would save time as well as maintenance and parts costs. It would pay for itself within days."
The project got the attention of instructor Babith Varghese, who encouraged Owens and Dammann to submit their work to several competitions and to pitch the idea to Yara Belle Plaine, a nitrogen fertilizer facility for Yara. The pair were rewarded for their effort, taking second place and an $800 prize in the technology division of the Sask Polytech Applied Research Student Showcase. Kyle Nicolay, the electrical and automation supervisor at Yara Belle Plaine, attended the showcase and expressed a keen interest in their work.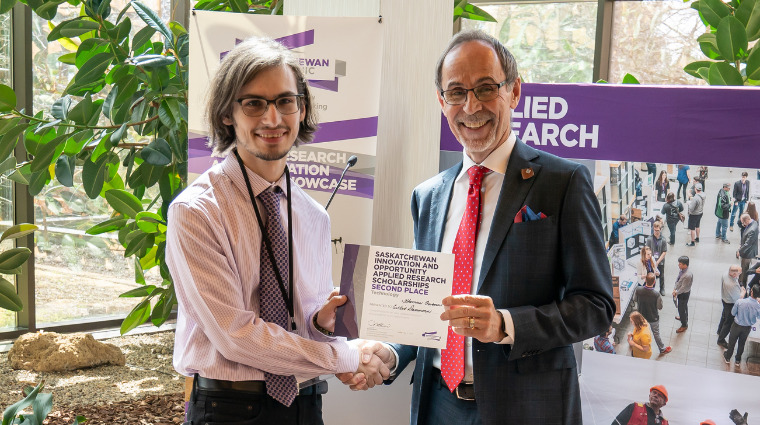 "I was very proud of the work Griffin and Curtis did on this project," says Varghese. "It was exciting to have Yara visit the showcase and their rep even mentioned the possibility of implementing the solution across multiple sites. That's potentially a big step beyond a typical capstone project outcome."
Owens looks back on his time at Sask Polytech and is happy with how it went. "I was the second youngest in my program and I'm also non-binary. We weren't all the same, but people were really accepting once we got to know each other," Owens says. "The instructors want to help you graduate and demonstrate that, 'If you come to me for help, I will help you.' Other students in the program saw me as a logical spark, so they understood that if I asked for help, I really needed it and often I was able to be a resource for them in other areas."
Tiffany is equally happy with the outcome. "We never wanted to limit Griffin," she says. "We met with Sask Polytech's student support services and they connected us with a few technology tools and funding for a laptop with special programs to help with motor skills issues. They created an accommodation plan, but in the end the instructors built in extra time and Griff didn't need to access that service."
"Griffin really surprised us. Because he found something that matches his passion and found the support he needed, it's allowed him to build self-confidence to gain the skills required to do the other things he finds more challenging. He's learned to adapt and overcome some of his challenges and although some of them will be struggles for life, he's discovered how to live with them and find success. We are incredibly proud of Griffin and all the work accomplished these past few years. We are excited to see where this education will lead."
Post-graduation, Owens is living on their own, working for Convergint (the co-operative education employer they proved themself with over two work terms) and demonstrating that, with support and hard work, being yourself can take you far.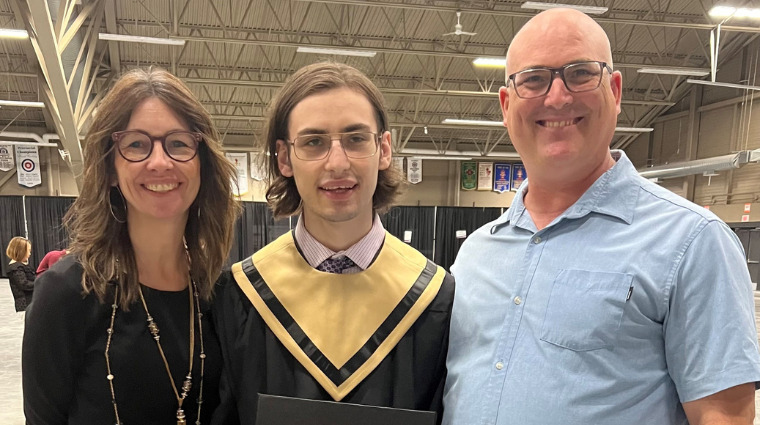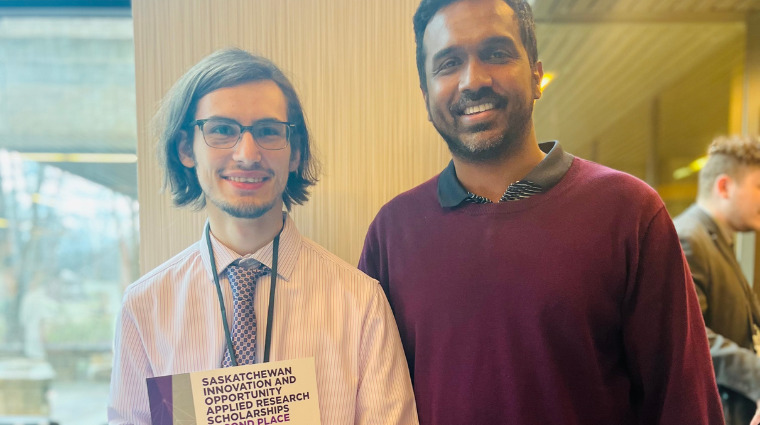 Learn more about the Instrumentation Engineering Technology program.
---
Saskatchewan Polytechnic is signatory to the SDG Accord. Sustainable Development Goal alignment is one of the ways Sask Polytech is leading the rise of polytechnic education.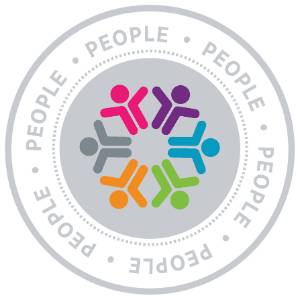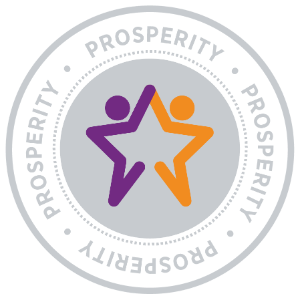 Published June 2023.