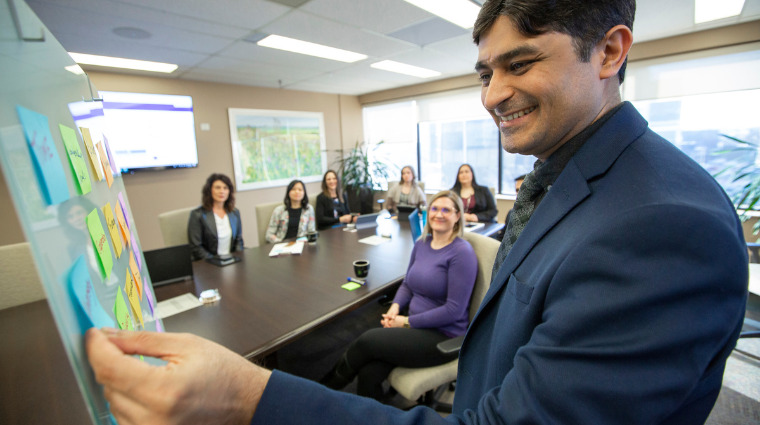 Successful change management leads to higher employee engagement, smoother transitions and increased organizational adaptability.
June 9, 2023 – Saskatchewan Polytechnic is excited to partner with industry leader Mariner to offer change management training. These interactive and engaging courses will be of interest to change management practitioners, project managers, human resources and business process professionals who are often asked to participate in or lead change initiatives.
"Increasingly, organizations are calling out change management skill development as a priority for their leaders and teams. We are proud to partner with the Saskatchewan Polytechnic team to help build capabilities to support organizational change", says Paul Eisner, president, Mariner Innovations.
Change management is becoming an important skillset for professionals. Change management is the process of guiding individuals, teams and organizations from a current state to a desired future state. It involves effectively navigating the various changes that occur within an organization, such as implementing a new technology, adopting a new strategy or adjusting to market demands. Change management recognizes that employees may have different reactions to change and focuses on preparing, engaging and empowering employees to embrace new ways of working.
"Change within an organization has become the norm, not the exception," says Gerry Youzwa, director, Training Solutions for the School of Continuing Education. "The new measure of success today is how quickly and effectively organizations adapt to change. The School of Continuing Education is pleased to collaborate with Mariner to offer change management training. Sask Polytech is excited for this partnership with Mariner as their only post-secondary collaborator in Saskatchewan."
Mariner and Sask Polytech are offering two change management courses: fundamentals of change management and accelerating change through leadership. Fundamentals of change management explains change management concepts and processes, explains roles and responsibilities within a change program and shares how to roll out a change management strategy successfully. Accelerating change through leadership provides an introduction to change management concepts and processes and provides sponsors and leaders with practical tools and approaches to their change leadership roles.
To learn more visit saskpolytech.ca/mariner.