Honouring miyo wâhkôhtowin powwow
This month Saskatchewan Polytechnic hosted its first powwow to honour miyo wâhkôhtowin.
Powwows are a central aspect of Indigenous culture and provide an opportunity to celebrate traditions, showcase talent and bring people together in a spirit of unity and friendship. Sask Polytech had 150 dancers and 500 attendees.
"Indigenous Strategy organized Sask Polytech's first powwow to celebrate the beginning of spring," says Deanna Speidel, Sask Polytech Indigenous Strategy director. "Spring is a time of renewal and growth. Sask Polytech's powwow is a perfect way to welcome the arrival of this new season. Thank you to our Indigenous Strategy team for organizing this event and everyone for attending!"
By hosting this powwow, Sask Polytech is demonstrating its commitment to miyo wâhkôhtowin, promoting diversity and inclusivity on its campuses and expressing the positive value and richness of experience that stems from interconnectedness and relationships.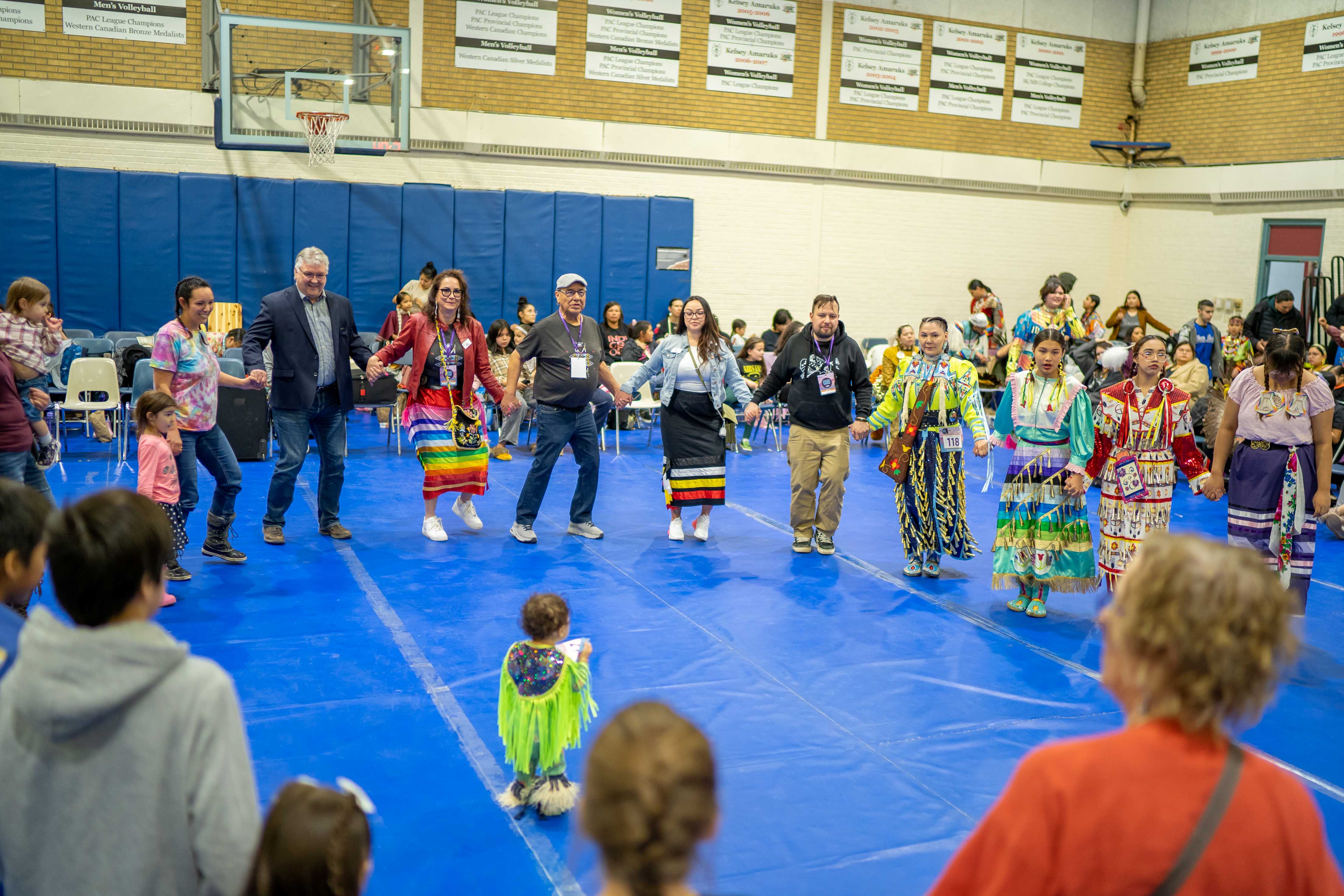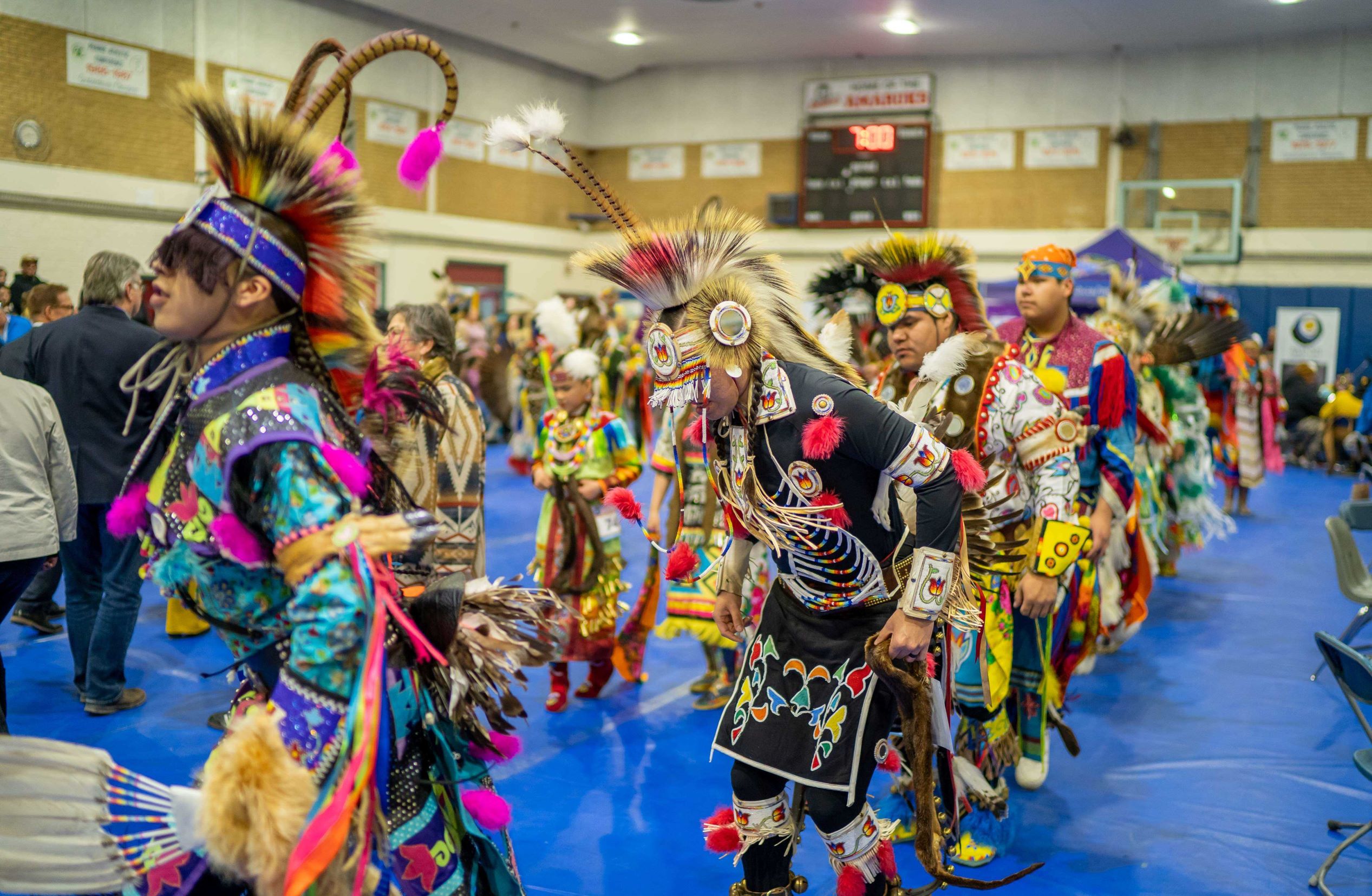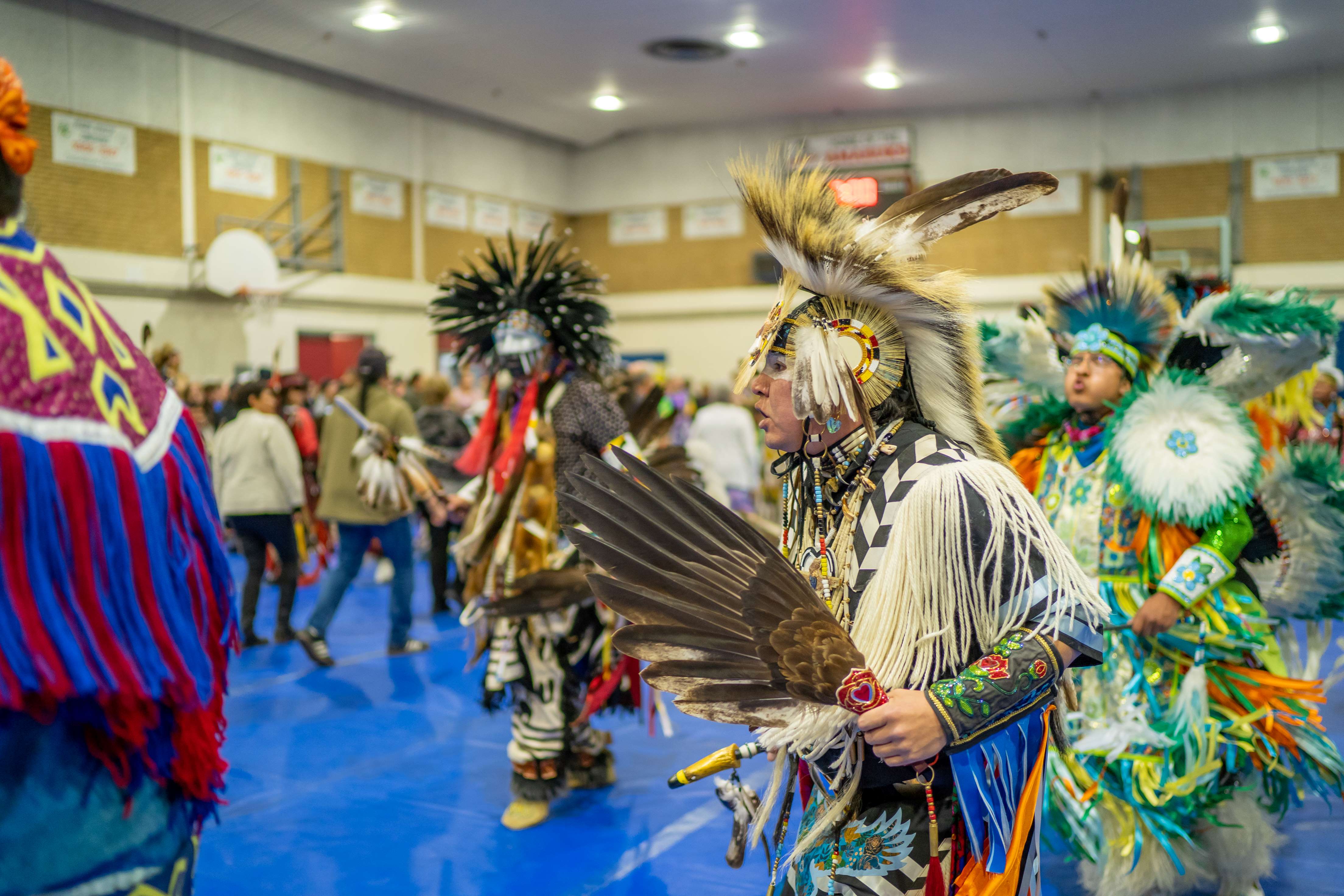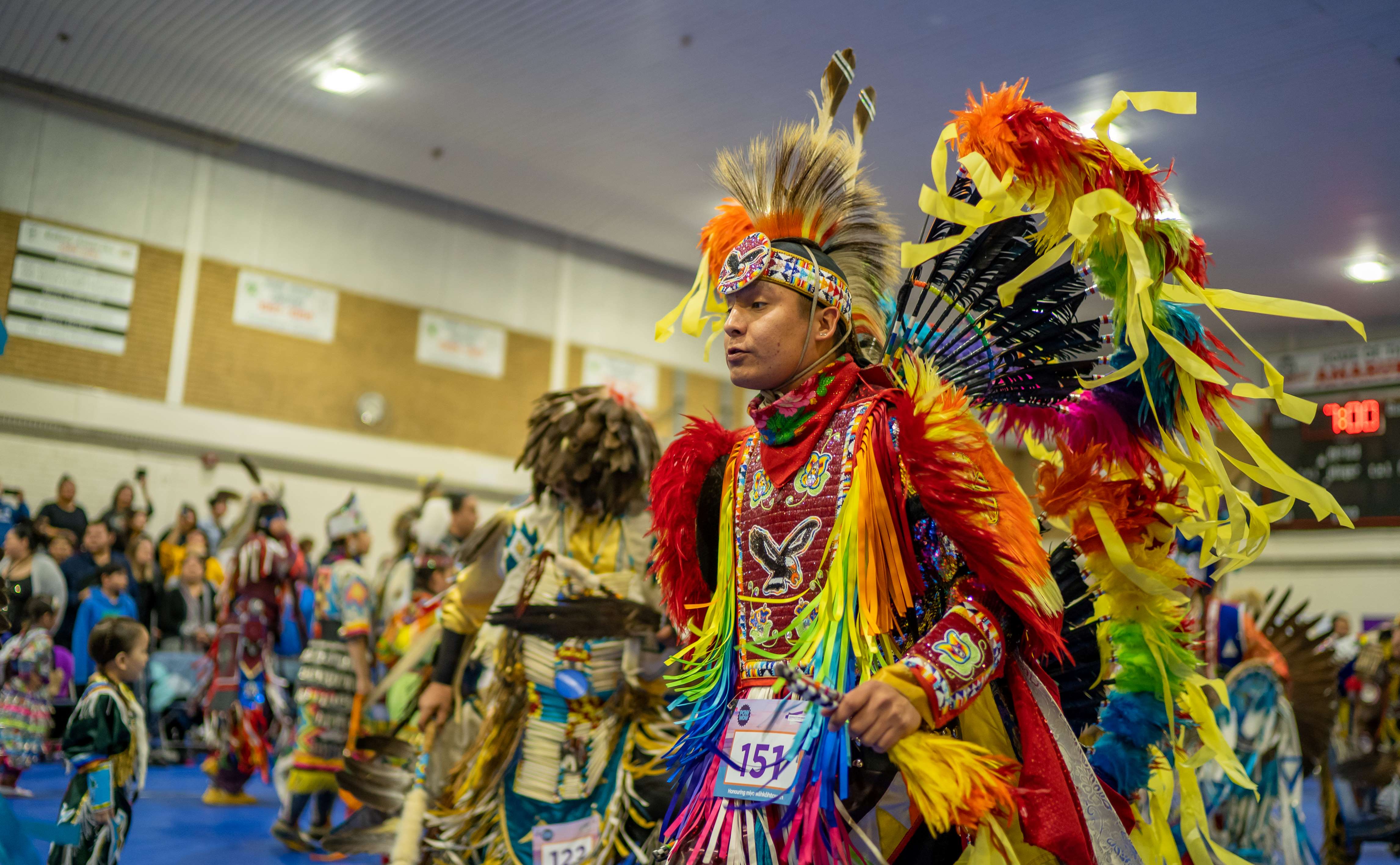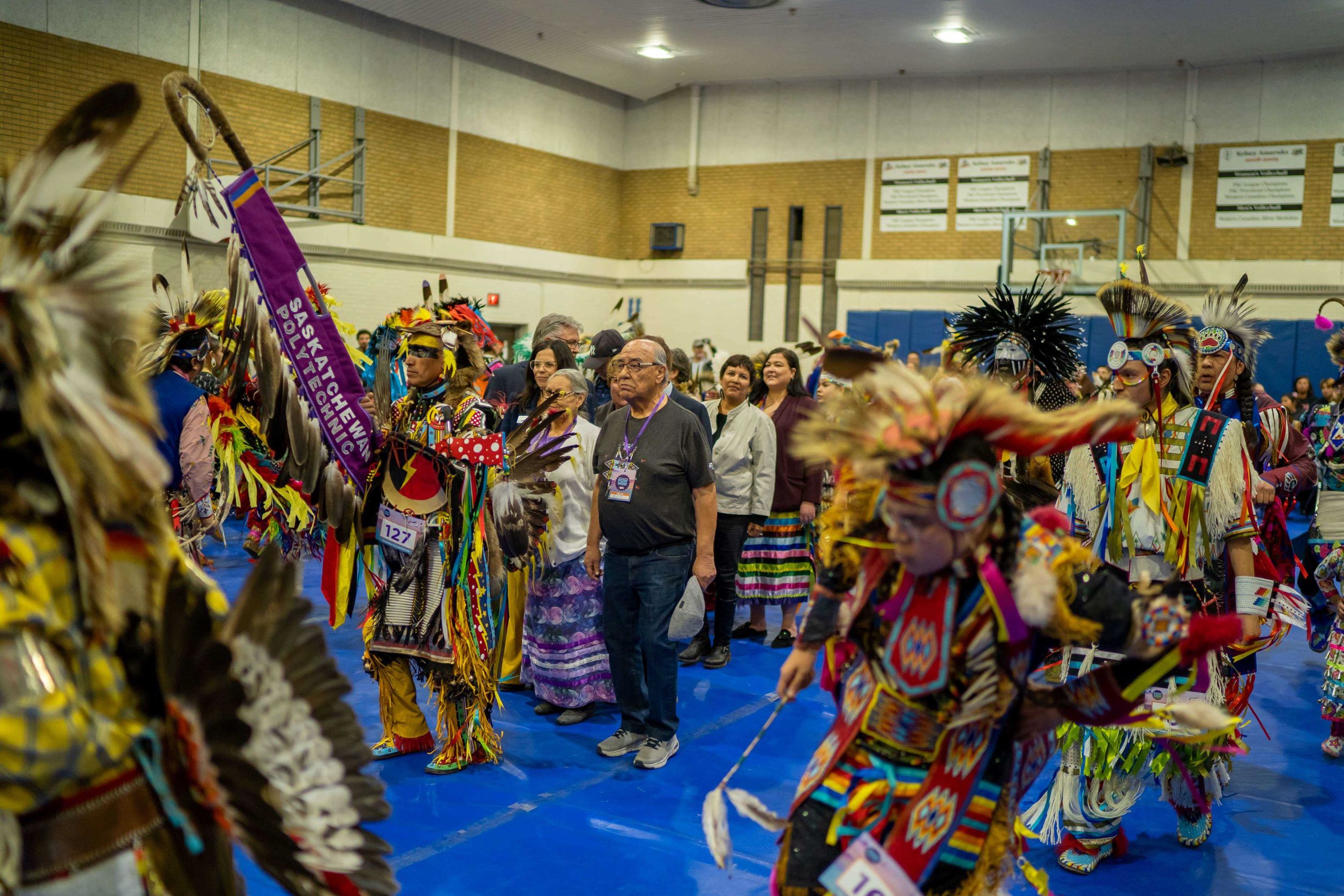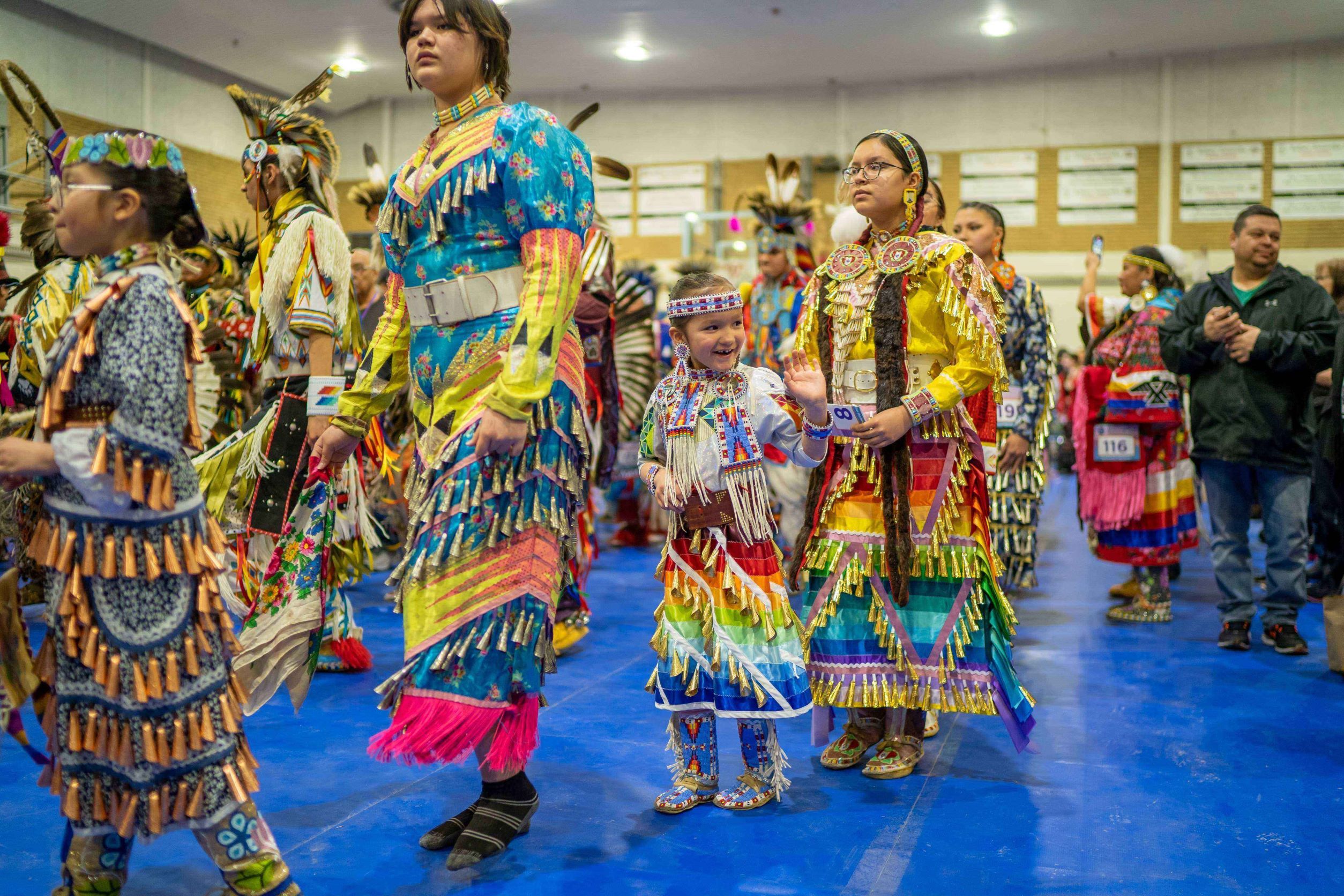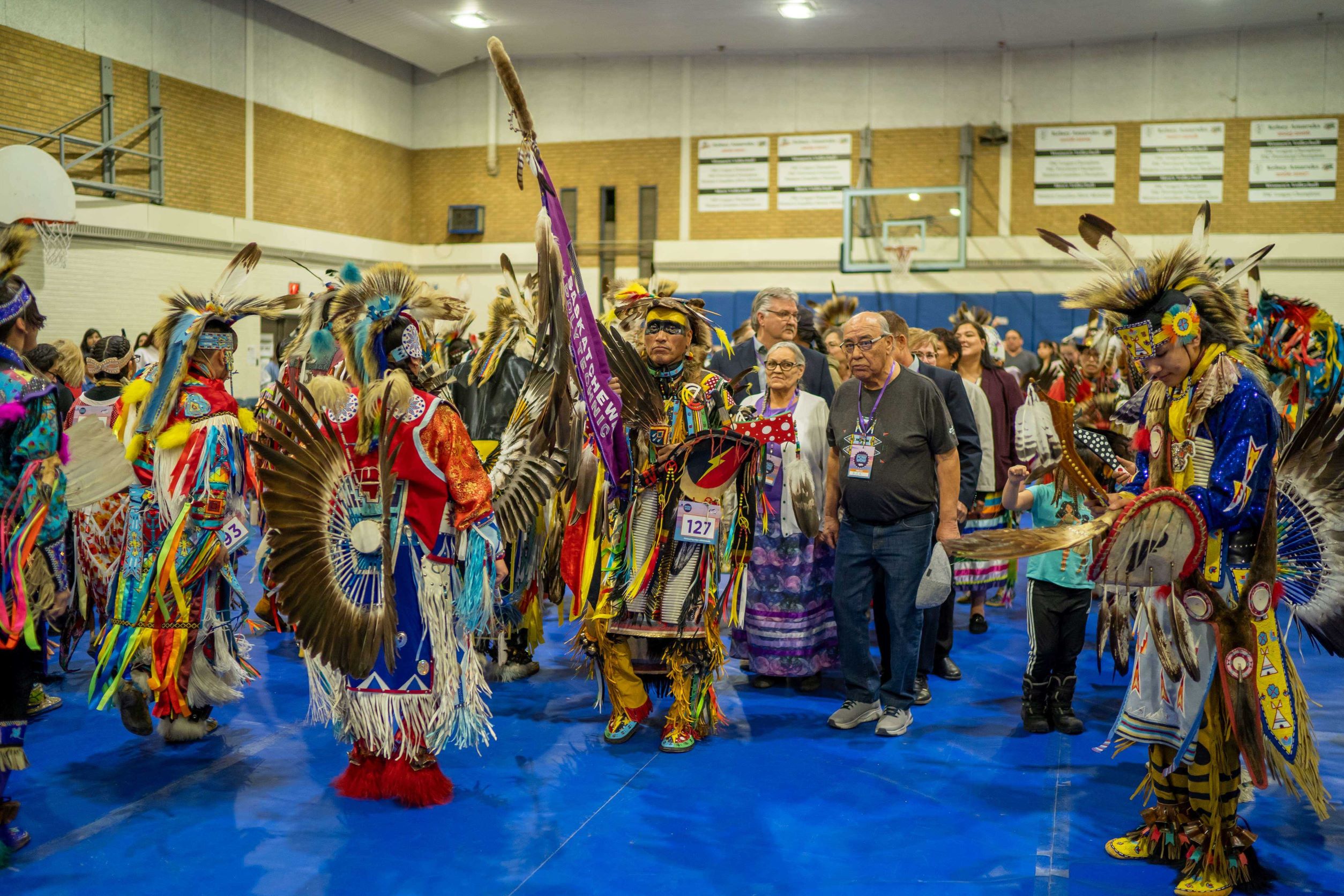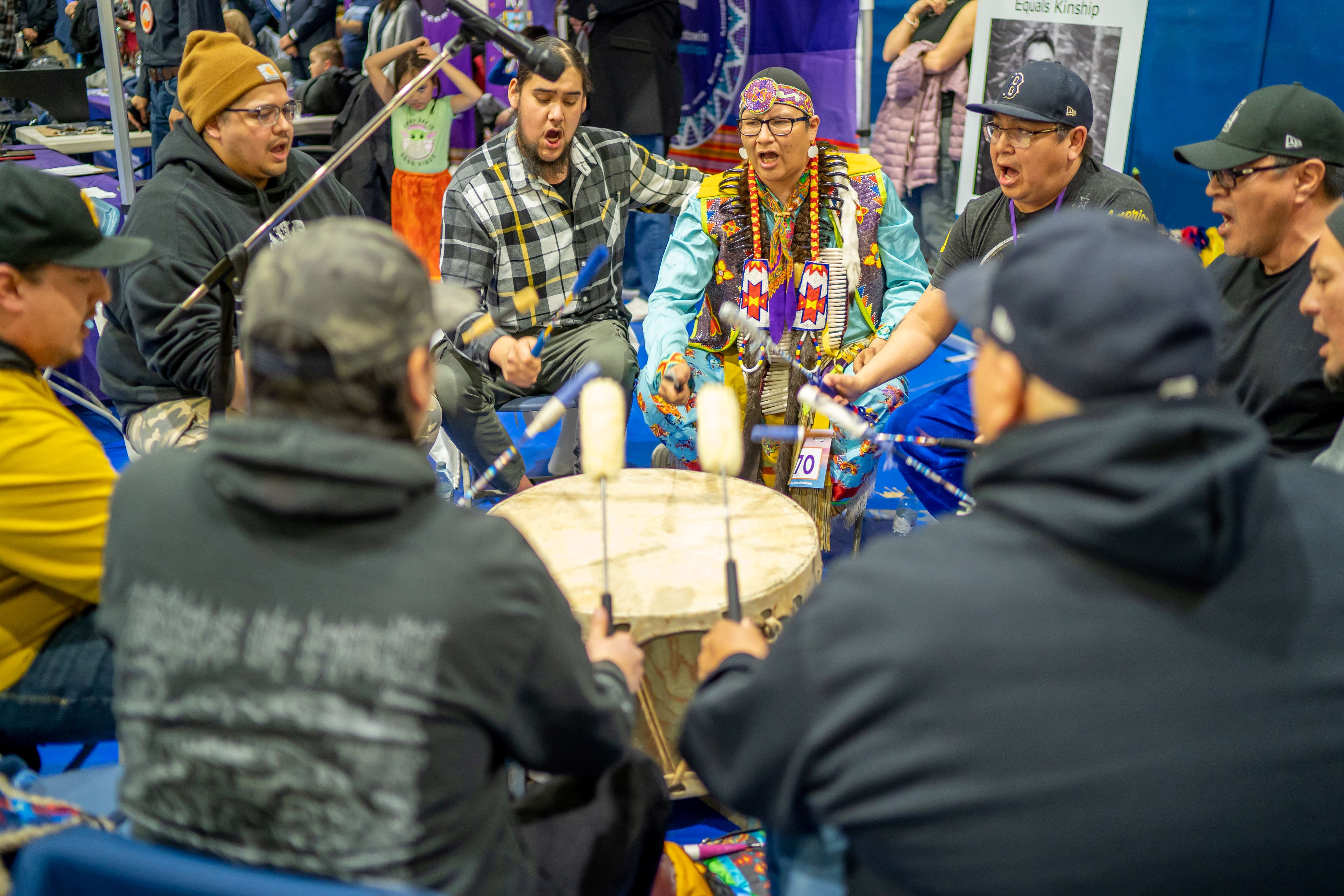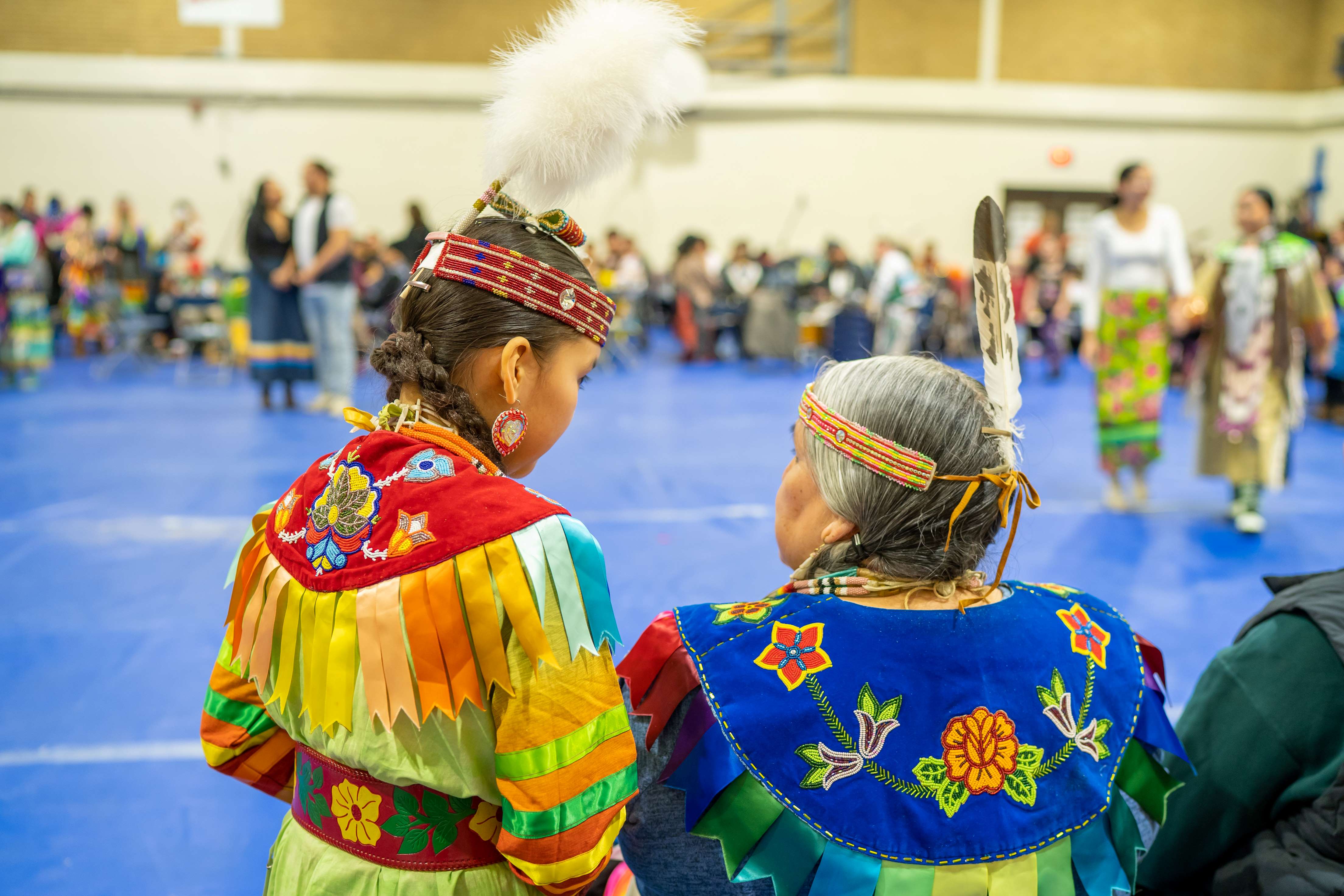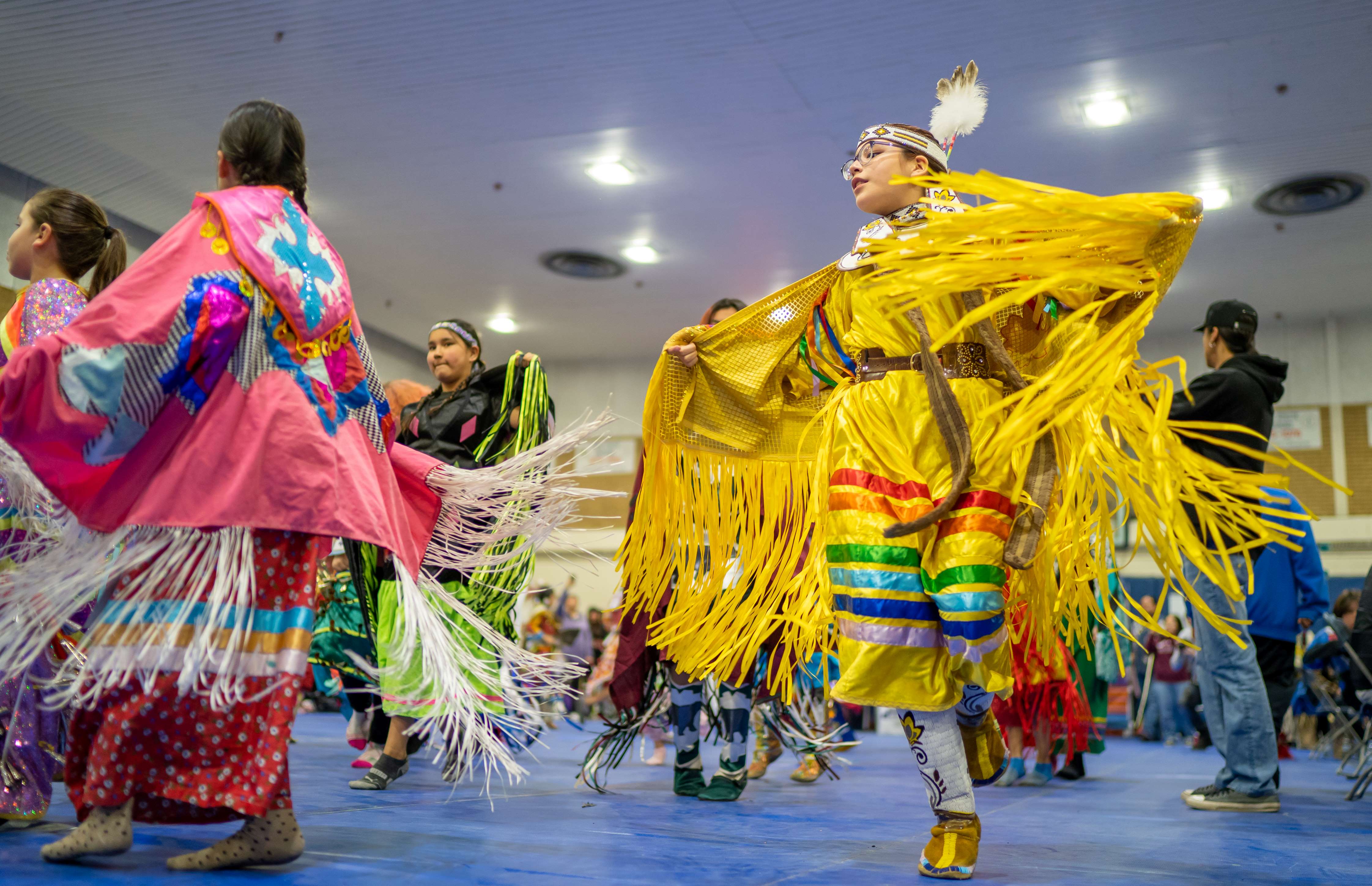 Sponsors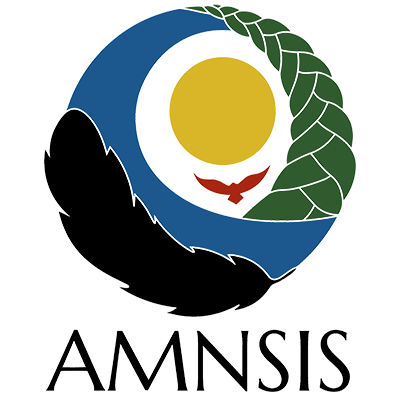 Thank you to our sponsor, AMNSIS.
Learn more about Indigenous Strategy at Sask Polytech at saskpolytech.ca/indigenous.
---
---
Saskatchewan Polytechnic is signatory to the SDG Accord. Sustainable Development Goal alignment is one of the ways Sask Polytech is leading the rise of polytechnic education.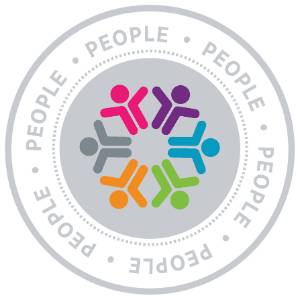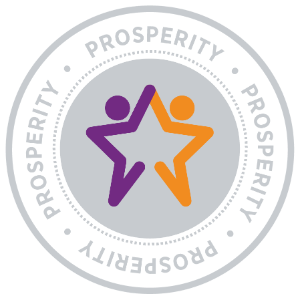 Published March 2023.