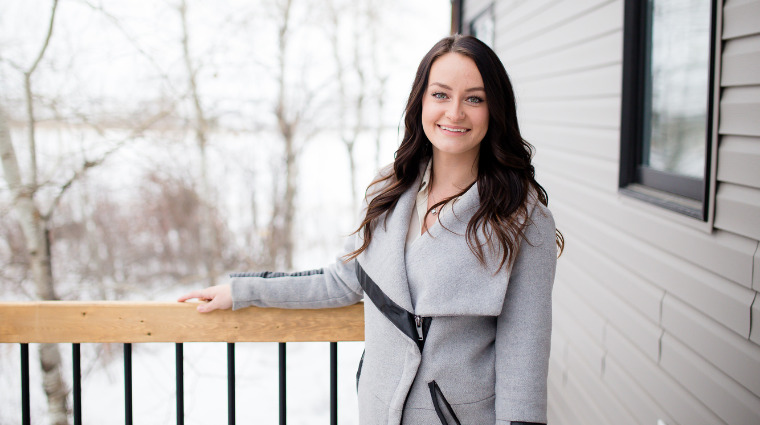 "It's always been a dream to build my own home," says Taylor Freemantle, a Saskatchewan Polytechnic Architectural Technologies graduate. "I recently moved into the home I designed and constructed. It's an amazing feeling. My education definitely gave me the ability to make this dream come true. I did all of the design and permitting; I managed the trades and construction."
Freemantle graduated from Sask Polytech's Architectural Technologies diploma program in 2017. Since finishing the program, she has worked full time as an architectural technologist at Voce Developments in Saskatoon and started her own company called Aspire Drafting & Design. With Aspire, Freemantle works on drawings for new houses, cabins or renovations. She also assists with permits and construction drawings. "It's fun to work on residential projects, it's more intimate and personal. It's cool to work directly with the owner. I'm proud of every project I work on."
Freemantle heard about Sask Polytech's Architectural Technologies program through her high school drafting class. Wanting to learn more, she reached out to her mom's friend's daughter who previously took the Architectural Technologies program. After meeting with her mom's connection, she also met with a family friend who is an architect in Saskatoon. "Seeing the renderings and cool stuff they were working on sealed the deal for me."
Sask Polytech's three-year Architectural Technologies diploma prepares students with the skills needed for successful careers in construction and design. The program includes five academic semesters and three four-month co-operative education work terms. Students can specialize in building sciences or interior design.
"This program provides students with the skills, knowledge and hands-on experience needed to succeed in their architectural technologist careers," says program head Angela Deans. "Students learn using the latest design software from experienced and knowledgeable instructors. Training focuses on building materials and techniques, construction practices and project management. Students have the opportunity to be creative and work on real-world projects, gaining invaluable experience and networking opportunities."
"I joined the Architectural Technologies program right after I graduated from high school in Carrot River," says Freemantle. "It's incredible how much you learn in such a short amount of time. At the beginning of the program one of the instructors asked us to write down what we knew about construction and design. Before convocation, we got our original responses back. It's amazing how far we came in our knowledge and understanding."
When asked about the benefits of the program Freemantle highlights that she was happy to stay in Saskatchewan, she enjoyed the tightknit group of students in her cohort and the co-op program was very beneficial. "It's so great to meet people in the industry and experience what your life might look like after graduation. I worked with the Ministry of Central Services (now known as SaskBuilds and Procurement) and Saskatoon Public Schools. These paid work terms helped me decide what area I wanted to work in when I graduated. I decided to focus on building sciences."
Moving into her house in 2022 was a full circle moment for Freemantle. "It's always been my dream, always something I wanted to do. At the end of the day, I get to live in this house that I designed and built. It's really rewarding." Her open-concept, contemporary home includes vaulted ceilings, space to entertain family and friends, a room to enjoy hobbies and an office to continue her side-hustle with Aspire Drafting & Design.
"The Architectural Technologies program has helped me reach so many of my life and career goals. I have a successful career, I started a personal business, I designed my dream home. I'm looking forward to what comes next."
For those interested in the Architectural Technologies diploma Freemantle says the program isn't the easiest – but hard work pays off. "It's a fulfilling career. It's so cool to take an idea and turn it into a design, take that design and turn it into reality."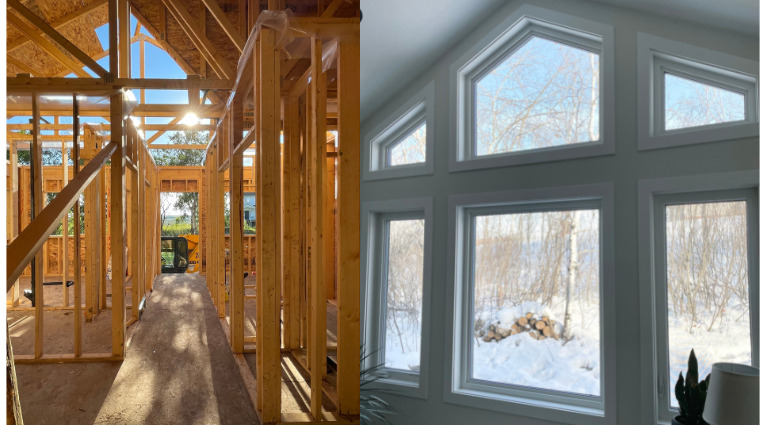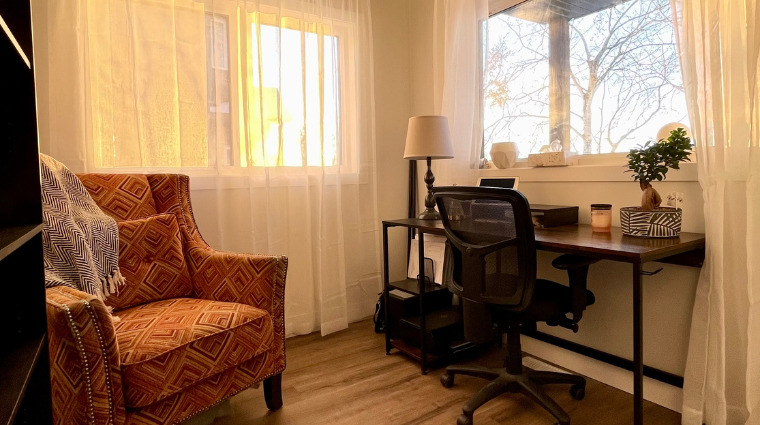 Learn more about Sask Polytech's Architectural Technologies program.
Join the Sask Polytech alumni community! Register as an alumni today.
Published February 2023.