Saskatchewan Polytechnic partners with Weru Vocational Technical College in Kenya to improve its automotive and welding programs
This international project is funded by Colleges and Institutes Canada (CICan) in partnership with the Mastercard Foundation's Young Africa Works initiative in Kenya
February 15, 2022 –Saskatchewan Polytechnic has partnered with Weru Vocational Technical College in Kenya to help improve its automotive and welding programs. This international project is funded by Colleges and Institutes Canada (CICan) in partnership with the Mastercard Foundation's Young Africa Works TVET (Technical and Vocational Education and Training) initiative.
The Young Africa Works TVET program focuses on strengthening skills training programs for the key economic growth sectors identified in Kenya's Vision 2030 and its big four agenda—agriculture, health, manufacturing and housing. The program provides tools, systems and approaches that can be applied across a variety of training sectors and in TVET institutions across the country.
"Saskatchewan Polytechnic is excited by this innovative partnership to support young Kenyans and to help them gain the skills necessary for success," says Dr. Larry Rosia, president and CEO. "Sask Polytech has been working with international partners for more than 30 years to help strengthen their own post-secondary institutions. Our automotive and welding training will prepare and equip young people for work opportunities that will grow the economy and transform their lives and communities."
"This project will create employment opportunities for youth in the region," says Mr. Edward Lewah, principal of Weru Vocational Technical College. "It is geared to contribute to a holistic development to both the trainers and trainees through the exchange of knowledge and skills. With growing demands in both commercial and residential construction this partnership could not have come at a better time. Weru Vocational Technical College is honoured and appreciates CICAN and MasterCard Foundation for making this project possible and special gratitude goes to Saskatchewan Polytechnic for being our lead partners in this project."
Starting this month Sask Polytech will host virtual workshops to introduce its approach to delivering and designing skills training to Weru Vocational Technical College faculty. Over three years, the project will supply and install state-of-the-art automotive and welding training equipment at the Kenyan college. Throughout this project Sask Polytech will enhance the skills of Kenyan instructors, conduct a comprehensive review and update of curriculum, develop new teaching and learning resources and organize exchange visits for Canadian and Kenyan faculty.
This partnership between Sask Polytech and Weru Technical and Vocational College is part of a bigger $1.15 million project that also includes Nova Scotia Community College, Vancouver Community College, Kenya Coast National Polytechnic and Coast Institute of Technology. Each Canadian institution is partnered with a Kenyan college as part of the Young Africa Works TVET program. Nova Scotia Community College is the project lead for these international collaborations.
Sask Polytech has developed a reputation for skills development, teacher training, capacity building, curriculum development, research, knowledge transfer, and for close institutional linkages with industry, which prepares for a highly skilled workforce. Further, Sask Polytech has expanded its industry-training programs abroad, and emerging countries are increasingly looking to Sask Polytech as a model for addressing skills shortages and the needs of a growing young population seeking employment.
---
Saskatchewan Polytechnic is signatory to the SDG Accord. Sustainable Development Goal alignment is one of the ways Sask Polytech is leading the rise of polytechnic education.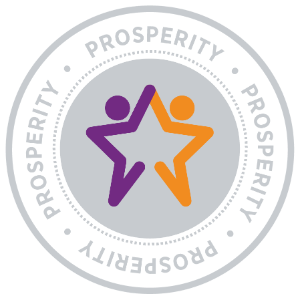 Published Feburary 2022.