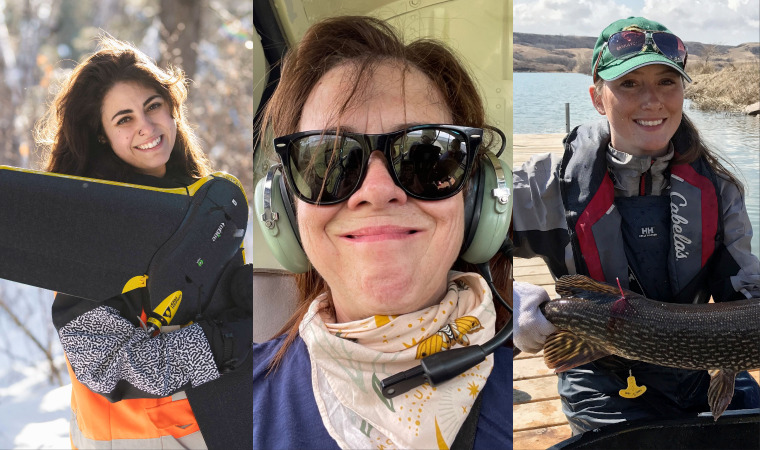 This November, the Saskatchewan Wildlife Federation (SWF) is organizing the first ever national gathering in support of creating a better working culture for women who devote their lives to conservation. The Advancing Women in Conservation (AWIC) Summit provides a chance for women from various fields of conservation from all over Canada to come together to address challenges, discuss solutions, enhance leadership skills and develop a strong, nurturing community for women working in a field where roles were not traditionally held by women.
Saskatchewan Polytechnic, which offers conservation-focused programs through the School of Natural Resources and Built Environment (NRBE), is a proud sponsor of the event. The school's interim dean, Brenda Suru, notes the significance of Sask Polytech sending three employees from its NRBE programs to deliver a joint presentation at the conference. "Our programs are lucky to have instructors and researchers with a wealth of experience to share with their peers and the next generation of women in conservation," says Suru. "These women have a shared experience, but also their own stories to tell from working in different sectors within the field."
Leila Benmerrouche, Rebecca Perry and Joanne Marchand are eager to connect with other women at the summit, and especially young women who are new to the field or considering a career in a conservation-related area.
"Mentorship is a big part of what this conference is about," says Benmerrouche, an NRBE research associate who has been working at Sask Polytech for the past five years after successfully completing the Integrated Resource Management (IRM) and Geographical Information Science (GIS) programs. "As speakers, we'll share our own experiences of failure and success, and that'll be really helpful to women starting out in their careers."
Benmerrouche, who started out in microbiology at university but discovered that she hated looking though a microscope, found her entry into conservation through Sask Polytech's IRM program. "I was always interested in science" she says, "but I also liked video games, math and technology." Research chair David Halstead convinced her to stick around and take the GIS certificate after completing her IRM diploma. "I fell in love," says Benmerrouche. "I leaned more towards technology than biology and once Dave helped me figure that out, I just kept going. He's a fantastic mentor and a real ally to women in science."
Benmerrouche says her experiences working in conservation have been overwhelmingly positive but notes that women face different challenges. "Many women starting in conservation feel that they need to prove that they can do the same jobs that men do. Conservation jobs are often physical. It's not that women can't do it, but we're physically different. We may have to find solutions to complete the work in different ways."
Co-presenter Rebecca Perry, who instructs in the IRM and Resource and Environmental Law programs, agrees that this can be the biggest challenge for women choosing a conservation career. "There's sometimes an implicit bias that women wouldn't be as capable in the work or even as interested. That was my challenge in the early years of my career. You feel as though you have to prove yourself in a way that's different from the normal proving yourself early in your career."
Perry worked for four years with the Ministry of the Environment after pursuing her master's degree. "There is a lot of manual labour in fisheries, wildfire and forestry. We work with big equipment and often in remote areas." Perry has found most organizations are supportive and inclusive, but notes that in the field, women often face issues alone. "There's often no other women to talk to, as there are sometimes no other women on our teams. This conference is a great way to build a community and share a common goal. I wish I'd had this community when I started my career."
Building leadership capacity is a major goal of AWIC, and summit organizer Courtney Devins with SWF notes that women often go unrepresented at a leadership level. "We're pleased to have Sask Polytech as a summit sponsor, but also as presenters. These women are leading by example and will empower their peers in the conservation community by showing what is possible."
Perry notes that she has had excellent role models. "Sask Polytech is the first environment where I've had not one but two female leaders above me," she says, speaking of her associate and acting deans, Deanna Herman and Brenda Suru. Benmerrouche concurs, naming Dr. Susan Blum, Sask Polytech's associate vice-president of Applied Research, and Dr. Robin Smith, who heads up Sask Polytech's new Sustainability-Led Integrated Centres of Excellence (SLICE) as two further examples. "It's awesome to see these women in action. It's great to hear their trail-blazing stories. They really motivated me to not hold back in my own career."
Joanne Marchand, who will present alongside Benmerrouche and Perry, has been teaching biology-related courses in higher education for many years, and says that it pairs well with her seasonal botany consulting work for private companies and Environment Canada. "I've had the good fortune of working with a lot of female crews" she says.
Marchand wants to share her positive experiences with other women and encourage them to pursue conservation work. "I feel that it's important for women to have a place in conservation. I hope to encourage young women and show them that we have a lot to bring to the table."
All three women affirm their career choices and hope to share the excitement they feel in their everyday work. "I love what I do," says Marchand. "I get paid equally to male consultants, and it's been a good fit for me. I think some women worry that conservation work doesn't mesh well with family life but finding balance has never been an issue for me."
"My biggest advice is to be open to every opportunity," says Perry. "It's a competitive field, and you may not get into the area you want right away, so be willing to step out of your comfort zone at the beginning of your career. You might even take a job that's totally different than what you thought you'd end up in—and maybe you'll love it!"
The Advancing Women in Conservation (AWIC) Summit will be held in Saskatoon from November 4-6. This event is open to women and men who currently work/volunteer/attend school, or plan to work/volunteer/attend school within the conservation and environmental sectors.
For more information about conservation programs through Sask Polytech's School of Natural Resources and Built Environment visit: School of Natural Resources and Built Environment (saskpolytech.ca).
---
Saskatchewan Polytechnic is signatory to the SDG Accord. Sustainable Development Goal alignment is one of the ways Sask Polytech is leading the rise of polytechnic education.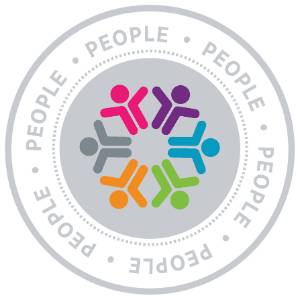 Published Oct 2022.