Saskatchewan Polytechnic helps train students to be upstanders
Having policies and procedures around harassment and sexual violence in higher education is an important first step to address what Statistics Canada reports is a growing concern at campuses across Canada. Saskatchewan Polytechnic has had those policies and procedures in place since 2014 and 2016 respectively, along with resources for students and employees who experience sexual violence. Sask Polytech is now taking the next steps in creating a culture of awareness around sexual violence in a combined effort by Student Relations and Campus Safety and Security.
Kendra Strong-Garcia, director of Student Engagement and Learning Services is part of the cross-unit group working towards this shift in culture at Sask Polytech. Having worked at the YWCA earlier in her career, Strong-Garcia knew they had educational resources that could be tailored to the higher education context and was eager to partner with the community organization.
October will see the introduction of the joint training initiative with the YWCA. All four campuses will offer the Upstander Education Program, delivered in 90-minute workshop sessions that focus on becoming active bystanders, or "upstanders," in situations where sexual violence is suspected or observed. Cecilia Rands, YWCA Upstander Education coordinator explains, "We want to help change the victim-blaming mentality. These awareness-raising sessions give participants the tools to help promote a healthy, balanced and welcoming environment for all and advocate being an active participant by speaking and up and acting to support others being harassed."
Upstander training at Sask Polytech will take place during Week Without Violence October 17-21, with sessions in Moose Jaw and Regina on October 18 and in Prince Albert and Saskatoon on October 20. All students will receive an invitation to participate.
Sask Polytech began its multi-pronged awareness campaign this fall with a series of posters at all four campuses that name some of the behaviours and activities that fall under the term sexual violence. Using the hashtag #neverokay, the posters point out that, "sexual violence might not be what you think." With eye-catching, gender-diverse images, the posters call out any kind of unwanted sexual contact, including unwanted touching, cyber targeting, sharing sexual pictures, gossip and rumours, unwanted comments, and following or stalking.
Along with the posters, discreet #neverokay decals printed with contact information for Student Relations and Campus Safety and Security are now positioned around Sask Polytech campuses in intimate spaces such as washrooms and water fountains. The small stickers act as an unobtrusive reminder to the campus community of the supports available to those who experience or witness sexual violence.
As part of Sask Polytech's orientation programming in September, Student Relations and Campus Safety and Security held awareness events on each campus where students were encouraged to participate in guided discussions using four scenarios. Topics ranged from abusive relationships to victim blaming and students were offered free food, along with the food for thought, to get discussions rolling. The sessions were a success, with around 135 students attending, the majority of which were male.
The multi-pronged Sask Polytech campaign is designed to educate our campus communities about sexual violence and reduce the stigma around the subject, then raise awareness about how to report it at Sask Polytech and what supports are available to students. Collaboration is a key element, both internally between departments and externally with community partners such as the YWCA. "Ultimately," says Strong-Garcia, "we all want to move the needle on reducing sexual and gender-based violence—whether on campus or in the community. Having policies in place is a good start. Taking action to teach our campus community about sexual violence and giving them the tools to keep each other safe shows we are putting our policies into action."
Read more about the Upstander Education Program - YWCA (ywcasaskatoon.com).
---
Saskatchewan Polytechnic is signatory to the SDG Accord. Sustainable Development Goal alignment is one of the ways Sask Polytech is leading the rise of polytechnic education.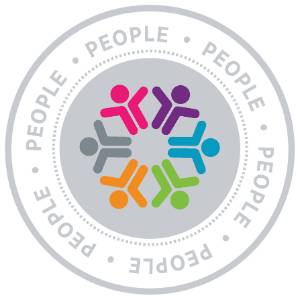 Published Oct 2022.