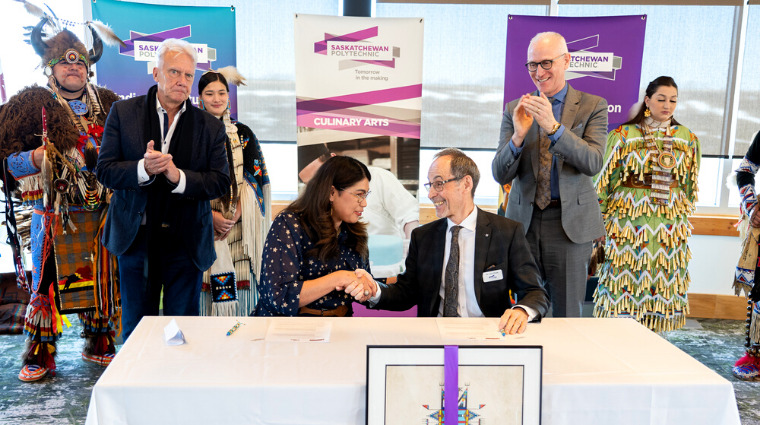 Work-integrated learning and applied research opportunities are a win-win partnership for all involved
March 25, 2022 – Saskatchewan Polytechnic Recreation and Tourism Management students have been visiting Wanuskewin Heritage Park weekly since September 2021 for integrated learning opportunities. Today, Sask Polytech and Wanuskewin formalized and expanded this relationship by signing a four-year memorandum of understanding.
"We have a great working relationship with Wanuskewin," says Josh Davidson, Sask Polytech Recreation and Tourism Management program head. "Everything Wanuskewin offers we teach in our Recreation and Tourism Management program. This partnership is a great opportunity for students to use Wanuskewin's classroom in the morning for learning and spend time outdoors in the afternoon working on programs for camps, hiking, snowshoeing or skiing. This unique partnership is like a living lab for our students in an incredible, world-class location."
Recreation and Tourism Management students participate in activities taking place at Wanuskewin. Students help with outdoor trail maintenance, packing the hiking trails and implementing erosion prevention methods in the summer. In the future students will groom cross-country ski trails for winter use. They also have worked on a marketing plan to promote Wanuskewin's tipi sleepovers and helped collaboratively build a program plan for a two-day culture camp.
Over the years Sask Polytech Culinary Arts and Integrated Resource Management students have also participated in work-integrated learning experiences at Wanuskewin Heritage Park.
"This is a natural partnership for Saskatchewan Polytechnic as it supports our work with miyo wahkohtowin and reconciliation," says Dr. Larry Rosia, Sask Polytech president and CEO. "This important work supports article 31 of the United Nations Declaration on the Rights of Indigenous People, Canada's Truth and Reconciliation Commissions (TRC's) Calls to Action and Colleges and Institutes Canada's (CICan) Indigenous Education Protocols. We are honoured to continue and expand our work with this National Historic Site of Canada."
Sask Polytech's work with Wanuskewin Heritage Park will include collaboration on the development and sharing of Indigenous content, learning opportunities and experiences. Wanuskewin will continue to provide work integrated learning opportunities for students from the Recreation and Tourism Management program and other Sask Polytech programs. Sask Polytech and Wanuskewin will also explore the opportunity to collaborate on applied research projects.
"The partnership between Saskatchewan Polytechnic and Wanuskewin Heritage Park is an incredibly powerful one," says Darlene Brander, CEO of Wanuskewin Heritage Park. Over the past few years we have seen first hand how working with polytechnic instructors and students creates dozens of mutually beneficial learning opportunities, in a variety of disciplines. Together, we are putting theory into action and offering students the chance to work alongside our staff and knowledge keepers. As we move forward on the road to UNESCO World Heritage designation we rely on our partners in education to connect us with future industry leaders and innovation, that in turn make each other's organizations and our community, that much stronger."
Sask Polytech is committed to the renewal of relationships — miyo wahkohtowin — with Indigenous communities. For Sask Polytech, this means we must integrate Indigenous ways of being, knowing, teaching and learning in everything we do. This partnership with Wanuskewin supports miyo wahkohtowin.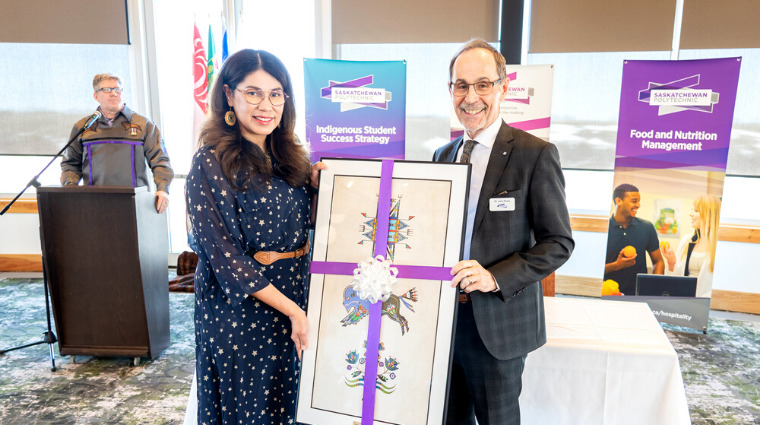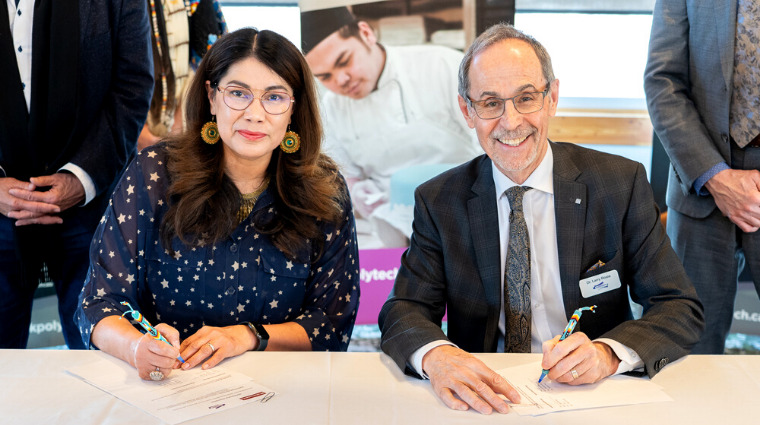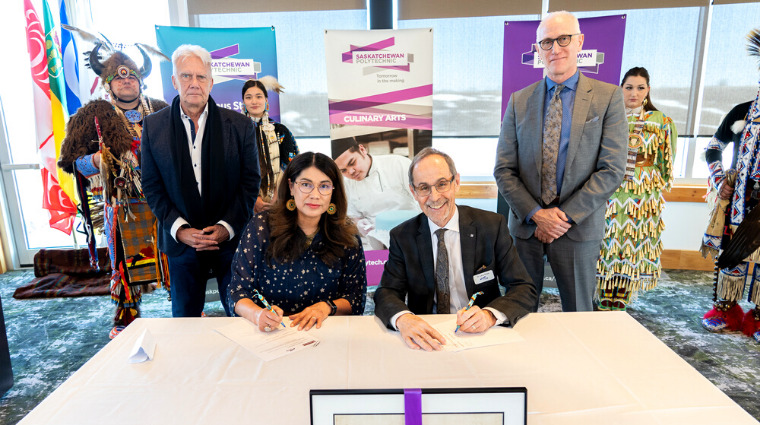 ---
Saskatchewan Polytechnic is signatory to the SDG Accord. Sustainable Development Goal alignment is one of the ways Sask Polytech is leading the rise of polytechnic education.