Practice focused education prepares nurses to be valuable members of health care teams
When people think of nursing, they often picture hospital-based acute care settings, but the Saskatchewan Collaborative Bachelor of Science in Nursing (SCBScN) program prepares nurses for so much more.
Simulation labs, acute care practice education settings and community partnerships prepare students to be valuable members of any health care team and to make a real difference in the lives of their clients and communities.
In their fourth year, SCBScN students participate in the course, Population health and community partnerships. In this course, learners have the opportunity to explore nursing roles and integrate primary health care and nursing theory and practice related to community health and development in a variety of community settings.
"Practice education in the community setting allows nursing students to get experience and understand the role of a community health nurse, understand what it means to be a healthcare resource, a role model in the community," says Kandis Harris, SCBScN academic chair. "They learn how to preserve the dignity of their clients and promote community wellness."
In the past, community partnerships have included Aids Programs South Saskatchewan (APSS), the Canadian Mental Health Association, Carmichael Outreach, high schools, the Lighthouse, North Central Family Center and the Regina Housing Authority, to name a few.
"Students work closely with community partners to do a community health assessment with the goal of developing a health promotion project. They talk to and survey community members and organizers of the agency to find solutions to enhance the health of that particular community," says Harris. "This often takes many different forms from assisting with flu clinics, to arranging winter clothing drives, to oral health care education, to LGBTQ2+ supports. The outcomes are endless."
Each community partnership is unique and the proposed health promotion projects vary. During the pandemic, SCBScN students assisted the Saskatchewan Health Authority with COVID-19 swabbing and immunization clinics and organized mask drives for community partners. One student group provided education to a high school about COVID-19 infection prevention and control measures as they reopened during the pandemic after schools were temporarily closed. Each health promotion project presented by the students includes principles of primary, secondary and tertiary prevention, health education, community development and incorporates the Canadian Community Health Standards of practice all in a collaborative effort to positively influence the communities they serve.
"During the population health and community partnership course students are assigned to a community agency; they actively work with the community and its members to enhance the healthcare outcomes of the community" says Harris. "The course is an opportunity for students to really dig into the health of a community and assist in filling healthcare gaps that the community may be experiencing. It's an excellent experience for students to have before graduating and becoming a registered nurse."
"The advanced simulation opportunities available to our students combined with the real-world clinical experience gained through community placements ensures that we are providing the highest-level of training and experience to our province's future nurses," said Cheryl Pollard, dean of the Faculty of Nursing at the University of Regina. "We are preparing them for their careers in healthcare and providing the tools needed to influence and improve the well-being of our communities."
One long-standing partnership is with North Central Family Centre (NCFC), a registered non-profit organization, that serves inner-city children, youth, adults, families and seniors. The centre delivers a wide range of proven successfully structured programs through family literacy, outreach, employment, and after-school programming.
"SCBScN students have been joining us at NCFC for many years and we are so happy to have them," says Jamiy Moran, NCFC program director. "The students learn about the NCFC community and the health disparities they face. They connect with the children, youth and families we support and become part of the NCFC family by the time they are done. Some of the notable activities the students have done are mobilizing corporate support in order to provide hygiene packages to over 60 children and youth. They have also done many educational presentations on nutrition, hygiene, oral care and safe sex practices. NCFC is excited to support them in their journey to becoming future nurses!"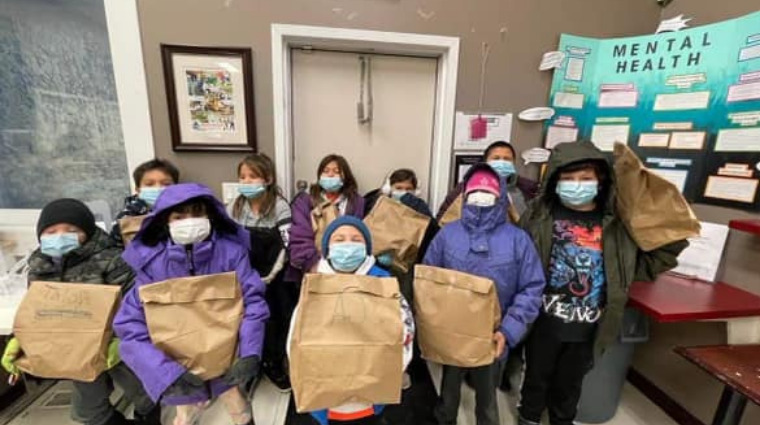 Photo from North Central Family Centre of hygiene packages SCBScN students put together.

The Saskatchewan Collaborative Bachelor of Science in Nursing (SCBScN) is a four-year undergraduate degree offered jointly by Saskatchewan Polytechnic and the University of Regina. The SCBScN program is unique in the fact that it is a collaborative and equitable partnership between two post-secondary institutions. The strength of the collaborative program is that it is responsive to students' needs. By combining resources, Saskatchewan Polytechnic and the University of Regina provide quality nursing education that prepares students to transition to become leaders and valuable members of interprofessional health care teams. The degree program is practice-focused and student-centered.
Interested in making a difference in health care? Learn more at www.sasknursingdegree.ca.
---
Saskatchewan Polytechnic is signatory to the SDG Accord. Sustainable Development Goal alignment is one of the ways Sask Polytech is leading the rise of polytechnic education.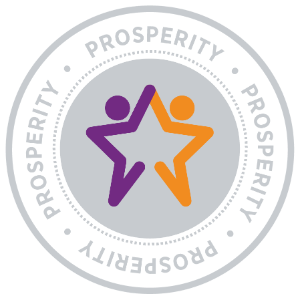 Published May 2022.