On track to success
Women in Trades program opens door to a career in welding.
Career changes can be tough, especially if you are a woman looking to break into an industry dominated by men. Laura Barwell knew she wanted to be a welder but, had it not been for a well-placed ad for the Women of Steel program, Barwell's hesitancy may have stopped her from discovering her dream job.
The week-long Women of Steel workshop is a partnership between Saskatchewan Polytechnic and Canadian Welding Bureau (CWB), and part of the Women in Trades and Technologies (WITT) program organized through the Joseph A. Remai School of Construction and the School of Transportation.
Barwell was ready for a change. With two young children starting school, working late nights as a server meant spending too much time away from her family, which was not an option she wanted to consider.
Barwell's husband, a journeyman ironworker, was very supportive of her career switch – even partially inspiring it after purchasing a small welding machine for their garage.
"One day we were hanging out in the garage and he's like 'Here you try it,'" she remembers. "Even though it was an easy weld I was just hooked from the get-go … When you're welding you are totally concentrated, it's a really mindful activity, which is one of the reasons I really enjoy it."
WITT provides a variety of opportunities for women to explore their interest in careers not traditionally held by women. These free workshops are led by a female journeyperson to teach in an encouraging, judgement free atmosphere.
"We are hearing that (the participants) feel more comfortable being taught by women, being surrounded by women," said Brittney Grimsdale, former Sask Polytech WITT program head. "It's a very supportive atmosphere as well. It's able to give them that little taste of what (the trade) will be like without being the only woman in the room."
Barwell agrees, noting that even with the bit of practice with her husband in their garage she was still hesitant. "Even though I knew that was a route I wanted to go, I was definitely not feeling very confident about my abilities or that it was something I could actually do," she explained.
But once she began the Women of Steel workshop those concerns melted away quicker than the filler metal in a welding project. Armed with tools and gear provided by the CWB – which participants get to keep even after the workshop is over – by the end of the week Barwell had earned her own CWB certification, which acts as an entry into more career and apprenticeship opportunities. Feeling more confident after the workshop, Barwell decided to continue her welding education through the Sask Polytech certificate program. She said it wasn't all smooth sailing, but with some encouragement from her husband, taking advantage of the supports Sask Polytech offers its WITT students, and a whole lot of hard work and practice, she made it through and found her home at Xpert Rail Consulting as a welder.
It wasn't long before she was moved into a leadership role and began taking on responsibilities like teaching track inspection and helping spearhead several special projects.
It wasn't a change she expected, and though she doesn't get to do as much welding as she used to, she loves where she has ended up.
"Once I got into this blue-collar role, I just knew this was where I belong," she said. "I love the variety of my job – some days it's manual labour, some days its meetings, or planning or travelling … but if it wasn't for my start in welding, I wouldn't be here."
She even has gone so far as taking project management courses in her off-time.
Her fresh perspective of the industry been beneficial for both problem solving and brainstorming, she also jokes that her experience having children has made her an expert in packing a work truck prepared to deal with every possible situation that could arise in the field.
But switching careers did bring about some challenges – just not the ones Barwell was initially expecting.
"Being a woman in trades, a lot of people talk about sexism and harassment, but that's not an issue in my workplace, I am very well respected," she said, also adding that she is grateful for the men in her industry that are encouraging and supportive.
"When I started inspecting tracks, my supervisor had around 40 years of railway experience, but he would always say 'If you have any questions ask Laura or myself.' He would always include me when both of us knew full well that if anyone had questions, they were likely going to ask him because he's been railroading longer than I've been alive."
For Barwell the real challenges of the job come from finding a balance between her work and family lives – though she says working outside in Saskatchewan winters can also take some getting used to.
But no matter how cold it can get, Barwell loves the work even if it's not the exact job she envisioned. "I had to be open to the experience because it's not what I thought I would do. I thought that I would be a production line welder, or a fabricator," she finishes.
"It's very different than what I expected but different doesn't mean its bad. I learn new things every day and am part of a team that supports me – you can't really ask for a better experience at work."
Learn more about WITT at saskpolytech.ca/witt.
Join the Sask Polytech alumni community! Register as an alumni today.
---
Saskatchewan Polytechnic is signatory to the SDG Accord. Sustainable Development Goal alignment is one of the ways Sask Polytech is leading the rise of polytechnic education.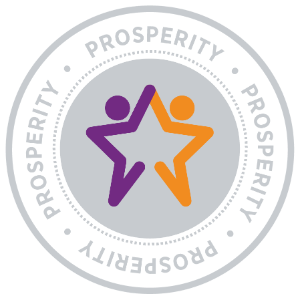 Published May 2022.