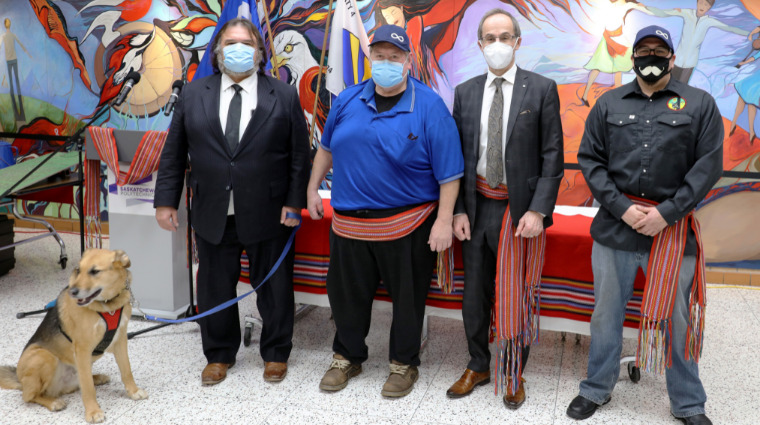 February 8, 2022 – Today New Southern Plains Métis Local 160 (NSPML) and Saskatchewan Polytechnic signed a memorandum of understanding (MOU) to establish a framework for collaboration to support the Métis of Moose Jaw and explore initiatives to encourage Métis culture within the education systems of Saskatchewan.
"We are excited for this collaborative partnership with New Southern Plains Métis Local 160 to explore new initiatives to promote and revitalize Michif language, Métis culture and identity," says Dr. Larry Rosia, president and CEO, Sask Polytech. "Throughout this process we look forward to supporting engagement and empowerment of Elders, youth, students, parents and communities to improve Métis educational outcomes. We will continue to celebrate Métis success across Sask Polytech, the New Southern Plains Métis Local 160 community and the province of Saskatchewan."
Projects may include new initiatives to revitalize the Michif language, opportunities to promote Métis culture and the chance to review any new Métis resources being considered by Sask Polytech. This relationship will help build a better understanding of Métis histories, experience and contributions and will help Sask Polytech students and employees to understand the importance for self identification as Métis.
Sask Polytech is committed to the renewal of relationships — miyo wahkohtowin — with Indigenous communities. For Sask Polytech, this means we must integrate Indigenous ways of being, knowing, teaching and learning in everything we do. This partnership with NSPML supports miyo wahkohtowin.
The agreement meets the Truth and Reconciliation Commission Calls To Action #92: Ensure Indigenous peoples have access to jobs, training and education opportunities; and they benefit from economic development. This relationship's success is based on the values of integrity, giving back to the community, honouring family, creating welcoming environments and promoting Michif language and culture.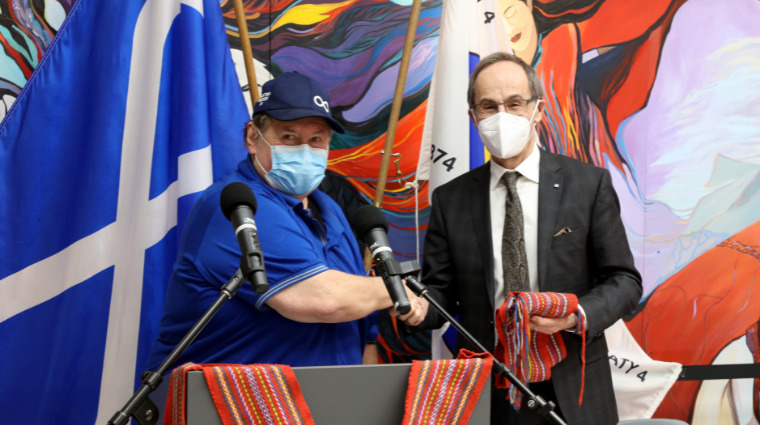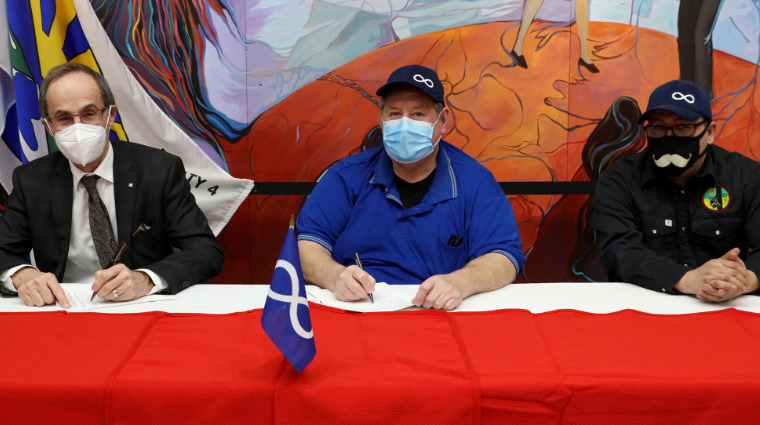 ---
Saskatchewan Polytechnic is signatory to the SDG Accord. Sustainable Development Goal alignment is one of the ways Sask Polytech is leading the rise of polytechnic education.