Design charette day with Indigenous architect Ray Gosselin
Saskatchewan Polytechnic Architectural Technologies students brainstorm and present ideas for a proposed cultural center near Wakamow Valley
September 9, 2022 – Today Saskatchewan Polytechnic Architectural Technologies students participated in a design charette day with Ray Gosselin Architecture Limited, Wallace Insights and Carpere Developments to brainstorm and present ideas for a new cultural center in Wakamow Valley. The proposed cultural center is a contemplated component of the Valley View Redevelopment project.
The day started with Ray Gosselin, an Indigenous architect of Dakota ancestry, presenting a design brief to the Architectural Technologies students based on the needs of the Valley View Redevelopment project for a cultural center. Working in small groups, along with community members, the students brainstormed and presented ideas around what this new building could look like.
"This is an amazing, meaningful work-integrated learning opportunity for our Architectural Technologies students," says Architectural Technologies program head, Angela Deans. "The goal of a design charette day is to generate as many different ideas with as many different viewpoints as possible. Students enjoy working on real-world problems. This project is also a challenge for students to generate ideas around how to decolonize architecture in an institutional context."
Gosselin brings over 33 years of architectural experience and leads an architectural firm located on atim kâmihkosit (Red Dog) urban reserve in Regina, Saskatchewan. He brings extensive experience with reconciliation initiatives at a local, provincial national and international level. Gosselin is a relative of Denby Deegan (Surrounded-by-Enemy), an American Indian architect and founding member of the American Indian Council of Architects and Engineers. He is an inter-generational residential school survivor and member of the Muscowpetung Saulteaux Nation.
The design charette day is a fun and intense project for the Architectural Technologies students. It challenges students to really listen to the client, in this case Ray Gosselin Architecture Limited, Wallace Insights and Carpere Developments, to create a building that meets their specific needs. It's also a learning opportunity for students, as decolonization is an important part of the design brief.
"At the end of the day, you start to see patterns emerge," says Deans. "These themes allow the design team to identify what is meaningful and identify options for moving forward. Thank you to Ray Gosselin Architecture Limited, Wallace Insights and Carpere Developments for participating in this design charette day with our students. It's a valuable learning experience for them."
Architectural Technologies is a three-year diploma offered full time at Sask Polytech, Moose Jaw Campus. It includes five academic semesters and three four-month co-operative education work terms. The program offers two areas of concentration: Building Sciences and Interior Design. Throughout the program students will experience studio and project work, lectures and co-operative work terms.
Learn more about the Architectural Technologies program.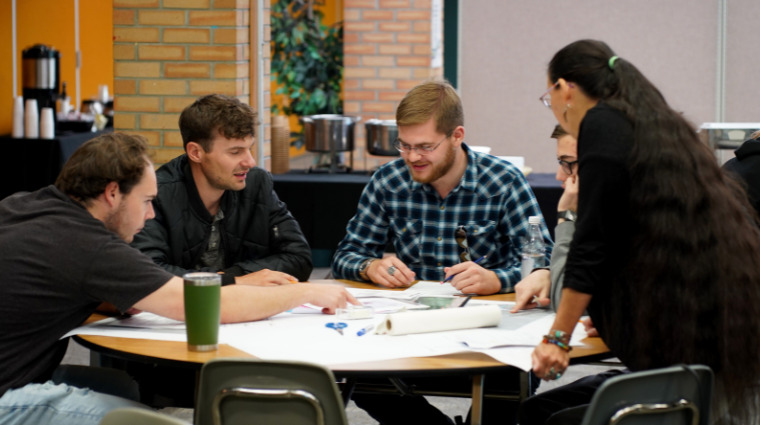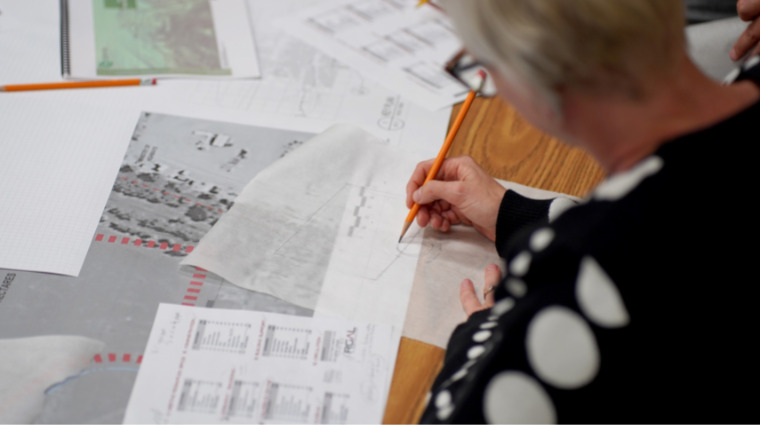 ---
Saskatchewan Polytechnic is signatory to the SDG Accord. Sustainable Development Goal alignment is one of the ways Sask Polytech is leading the rise of polytechnic education.