Creating community support through understanding
Nicole Cook graduated from Sask Polytech with a Practical Nursing diploma in 2004 but since then her career journey has taken an interesting, and inspiring, turn.
Cook never expected to continue her education after high school, but when her mom suggested she apply to the Practical Nursing (LPN) program, she realized it was the perfect fit.
"I didn't even realize I had this love for nursing until I started the program," she explained. "The classes were tough, but I had a lot of guidance and help from the connections I made."
After graduation, she started working at the Victoria Square Hospital in Prince Albert. Soon after she gave birth to her son Ethan, who was born with complex medical needs, she was experiencing the hospital from both sides – as a nurse and as a worried parent.
"He was actually tube fed until he was three and a half years old," Cook remembers. "He went though quite a few hardships but with the support of the other nurses and with my (nursing) training I was actually able to fight a bit harder for Ethan's care."
At first the doctors didn't see anything wrong. Cook knew better, so she began pushing back, resulting in a transfer to Edmonton's Stollery Children's Hospital, where he underwent multiple procedures to treat his trachealmalasia and laryngomalasia.
The travel to Ethan's appointments became constant. It wasn't long before Cook and her partner sold everything and moved into his parent's basement in Regina, where Cook began working at Pasqua Hospital.
Even in the larger city, Cook struggled to find childcare for Ethan, who was still being fed through a nasogastric feeding tube – until she learned about Jacqueline Tisher.
"I ended up going to this random lady's house," she recalls with a laugh. "She had a cup of coffee in her hand and kids in front of her TV. One of them was carrying a tube feed bag for her friend and there were two more feed bags hanging in her kitchen sink – It was something I'd never seen before.
From then on, Tisher became a close friend and mentor, showing Cook the difference community care can make – especially for families who have no services to support them.
Tisher suggested Cook start working with her – it was a partnership that lasted 14 years and grew Hope's Home from its humble start in Tisher's 1,000 square foot home to an organization boasting a $14M yearly operational budget, with spaces in Saskatoon, Prince Albert and Regina.
She started at Hope's Home an LPN but quickly took on more responsibilities. By the time she left in January 2021 she was the Chief Operating Officer.
"It was out of passion," she said. "I got to learn on the job, I was phoning labour standards constantly to figure it out. I was learning a payroll system and how to legislate (that system.) Even when I was creating job descriptions, I was making sure I was working those jobs to make sure it was manageable."
Cook said it was hard to leave Hope's Home. But when the opportunity to become the associate CEO of the Chief Red Bear Children's Lodge on Cowessess First Nation knocked, Cook couldn't say no.
"I am from Cowessess First Nation, so it's my Chief requesting my help," she explained.
Working alongside Chief Cadmus Delorme, Cook helped to create the Miyo Pimatisowin Act – the first federally recognized Coordination Agreement under Bill-C92 – restoring Cowessess First Nation's right to care for children and families in need.
Cook describes the program as historic. She knew she would be able to make a difference for her own people by attempting to break the chain of trauma many Indigenous children, including herself, have experienced, and hopes to see more programs like this implemented in First Nations across the province to continue the healing process.
"I had every excuse in the book to have gotten into drugs, to self-loathe," she said. "But that choice was mine and I didn't want to do those things. What I am going to do with my trauma is turn it into an opportunity to help support other families and stop that line."
Growing up poor, struggling with food insecurity and absentee parents, Cook says she was fortunate to not have been removed from her community, but for many Indigenous kids this isn't the case.
Her work at Chief Red Bear's Children's Lodge operates on the idea it takes a village to raise a child, so when parents are feeling overwhelmed or are in a situation where Social Services might be called, Cook and the rest of the team mobilize – sending over kukums, social workers, cultural leaders, and early childhood interventionists to ease some of the pressure.
They also provide a safe space for at least 10 hours daily that acts as a daycare where children learn new skills – like cooking Bannock, building small sweat lodges, picking sage and making offerings – as a way to reinstall their sense of culture and connection to their community.
"Through these lessons we are also monitoring their developmental milestones," she explains. "So, they're doing things like pincer grasping when picking sage. It's a way to blend all those important developmental and cultural aspects together."
Though she isn't technically still working as an LPN, she still uses those skills to advocate for children dealing with a medical condition the social workers haven't been trained to see.
She hopes to soon have another nurse on staff to better continue the circle of care being established.
Chief Red Bear's Children's Lodge has given Cook the opportunity to care for an entire community. It's not where she expected to end up, but it's the place she is meant to be.
"I never stopped caring for people," she finished. "I'm just doing it a little differently now."
Learn more at alumni.saskpolytech.ca.
---
Saskatchewan Polytechnic is signatory to the SDG Accord. Sustainable Development Goal alignment is one of the ways Sask Polytech is leading the rise of polytechnic education.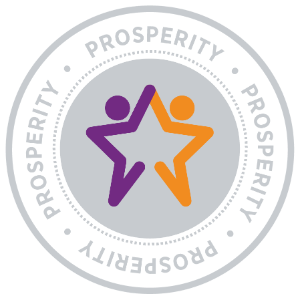 Published June 2022.